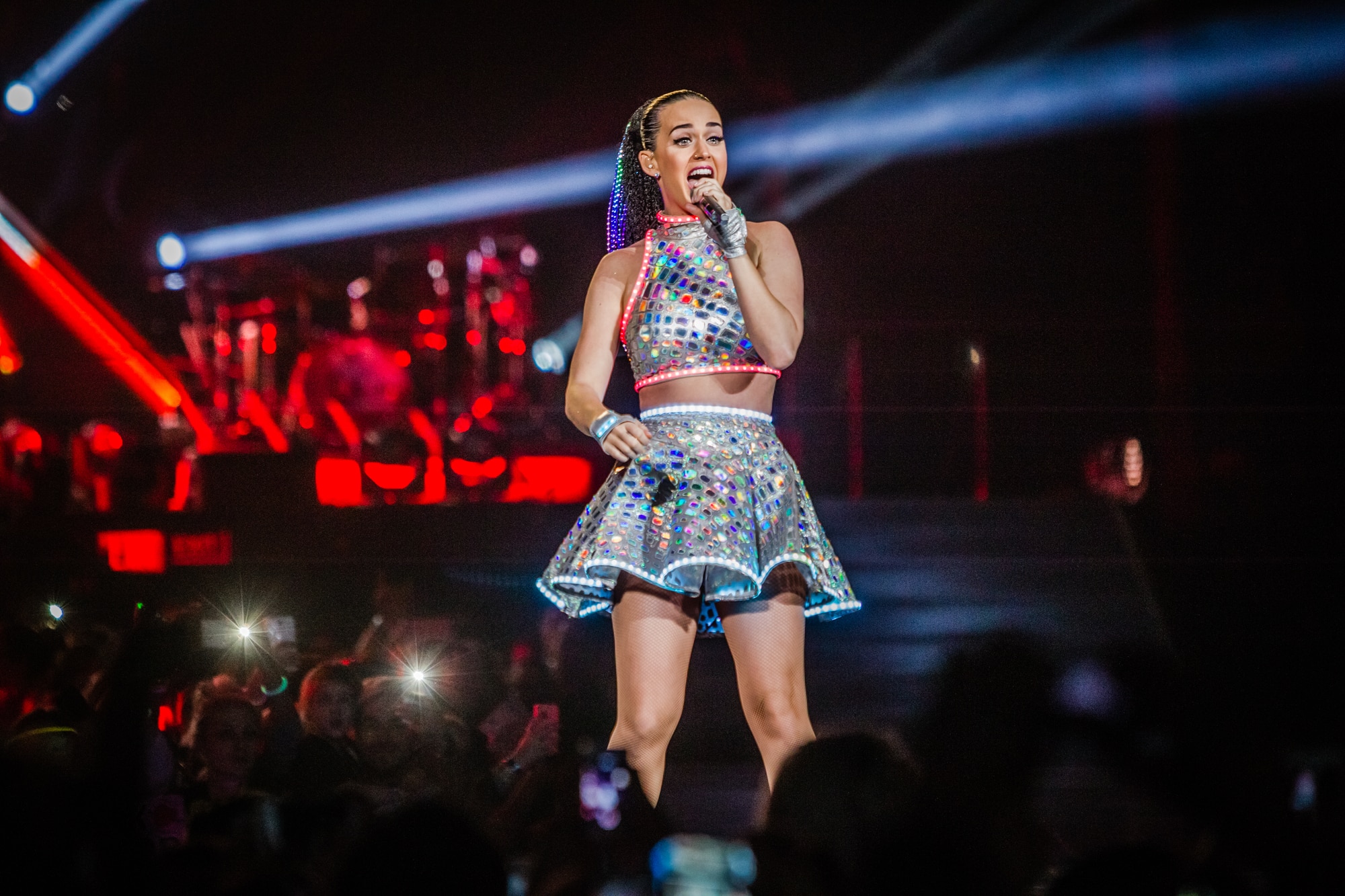 12 Jun, 2023

Witches, witches everywhere: Hollywood's glamour girls are NOT role models

Posted at 5:30 pm

in

apps

,

art

,

being proactive

,

books

,

celebrities

,

college

,

education

,

faith and inspiration

,

family

,

goal setting

,

health

,

holidays

,

homeschool

,

Kid's activities

,

LBGTQ

,

media reviews

,

mental health

,

movies

,

music

,

newsfeed

,

parenting

,

politics

,

positive entertainment

,

pro life

,

relationships

,

religion

,

reviews

,

safety measures

,

sexting

,

sexuality

,

social media

,

technology

0 Comments
Opinion/Current Events/Entertainment
By Summer Lane
Photo: Deposit, Editorial Use Only
This past week, the infamously outlandish actress Megan Fox called herself a "witch" during an argument with Internet conservative influencer Robby Starbuck, who pointed out that all three of Fox's sons have oddly been spotted dressing in girls' clothing in public.
According to the New York Post, Fox stated,
"i have been burned at the stake by
insecure
narcissistic
impotent
little men like you many times
and yet i'm still here
you f****d with the wrong witch[.]"
Fox has come under scrutiny before for her comments about engaging in blood-drinking rituals with her boyfriend, Machine Gun Kelly. "It's just a few drops, but yes, we do consume each other's blood on occasion for ritual purposes only," she stated to Vanity Fair.
Sadly, Fox is hardly the first Hollywood celebrity who has fallen into a deep, dark rabbit hole brimming with witchcraft and the occult.
Fox, like so many other young Hollywood starlets, has a huge following on social media, and her online presence has the capacity to influence young people for good or for bad. By glamorizing witchcraft, she is holding open a doorway to a dark and dangerous spiritual world for her followers.
Parents need to understand that Instagram, Twitter, Facebook, TikTok and beyond are gateway drugs for children to be exposed to the "witchy" content of their favorite Hollywood celebrities.
Recently, one of the CCM writers exposed former Disney starlets Demi Lovato and Vanessa Hudgens for their dark and downright blasphemous statements and content. Read those articles right here and here.
Sam Smith, a popular pop singer known for his sultry voice and catchy tunes, has recently dialed up his overtly sexualized behavior, dancing onstage dressed as Satan (yes, you read that right!) and filming music videos that glorify Satanic and grotesque behavior. Read more about Sam Smith here.
According to Elle Australia, pop singer Lorde told The Daily Telegraph that she was "basically a witch," and that she didn't get "weirded out by ghosts or spirits."
Other popular artists and celebrities who are known to dabble in the occult include Lana Del Rey, Stevie Nicks, Katy Perry (big time), and Gisele Bundchen. In fact, Bundchen, who was formerly married to Patriots quarterback Tom Brady, told Vanity Fair that she was "a witch of love." Their same article pointed out that Bundchen – the world's highest-paid supermodel – has filled her home with tarot cards, crystals, and other occult trinkets.
Katy Perry began her career as a Christian vocalist, but she could not seem to break through and achieve national fame. She has openly joked in the past that she "sold her soul to the devil" in exchange for fame and success. Those are her own words!
Perry has openly incorporated outright satanic symbolism into her music videos, ranging from soul cooking to her 2020 one-eye, Egyptian occult symbolism in "Dark Horse." In 2014, Perry's famous "Prismatic" tour garnered attention when she took part in the Salem Witch Walk.
Beyonce, perhaps one of the most well-known singers of our era, has also been accused of dabbling in witchcraft by a former drummer in 2018. She allegedly has been involved in the occult for quite some time, as well as her sister Solange. While Beyonce and her sister has not explicitly stated that they are "witches," they have not denied it, either. This article points out that Beyonce has incorporated a plethora of religious imagery into her albums, music videos, and concerts.
Even Taylor Swift has incorporated dark, ritualistic imagery into her work, beginning with "Look What You Made Me Do" from her "Reputation" album in 2017 (snakes, coming back from the dead, etc.) and especially in her latest music video, "Karma," which is rife with graphic symbolism that points to everybody except God.
The video, which features Ice Spice, begins with Swift standing as a golden statue of justice, quickly flicking to the next scene, where she is seen dancing with a demon mask on her face, jiving with evil spirits in Hell. Perfectly great stuff for young girls to watch and emulate! "Karma is my boyfriend! Karma is a god! Karma is the breeze in my hair on the weekend!" she exclaims, whilst sitting in golden bondage attire, stuck in an hourglass, and then seen climbing a set of white stairs to a summit in the clouds, where she lassos what appears to be Saturn and Mars (more occult underpinnings).
Swift, whom is arguably the most talented songwriter in the United States, has sadly appeared to make her own deal with the devil – and she's telling everyone all about it through her music videos these days.
There is tremendous symbolism and darkness running rampant in Hollywood today – and that darkness is becoming more apparent in our culture's movies, music, and literature. The stars and starlets of today are exposing very dangerous spiritual ideas to their young, vulnerable followers, reminding us of Jesus's words in Matthew 18:6:
"If anyone causes one of these little ones—those who believe in me—to stumble, it would be better for them to have a large millstone hung around their neck and to be drowned in the depths of the sea."
It is imperative that we, as parents, older siblings, aunties, uncles, godparents, or friends, protect younger and more vulnerable minds from the Satanic influence that the Devil so clearly has over the entertainment industry!
Beware of your kids' favorite celebrities – they are probably pushing an anti-God and anti-family agenda. We must be wise as serpents but as gentle as doves, as Scripture commands (Matt. 10:16).
To get an idea of just HOW imagery is incorporated into the music industry today, check out KARMA, from Taylor Swift. Would you be comfortable with your little girl watching this? 
---
The opinions in this article are specific to its author, and do not necessarily reflect the opinions of the entire Counter Culture Mom team. This specific article was written by Summer Lane, and may not be reproduced, except to quote for reviews or interviews, without the express permission of the author. 
*
Summer Lane is the #1 bestselling author of 30 books, including the hit Collapse Series and Resurrection Series. She is an experienced journalist and columnist who reports on news within the U.S. and abroad. She is the Associate Editor for Right Side Broadcasting Network. Additionally, she analyzes politics and policies on The Write Revolution.
Summer is also a mom and wife who enjoys rural country living, herding cats, and gardening. She is passionate about writing about women's issues, parenting, and politics from a theologically-grounded perspective that points readers to the good news of the gospel.
Download Our New Counter Culture Mom App to get our trending news and pop culture alert notifications. Connect with other parents in the Parent Chat section to gain helpful ideas on how to counteract the Pop Culture Cult!
Be sure to contact us if there is an issue you would like to have us write about! Our mission is to help parents deal with today's lifestyle trends and how to biblically navigate them.