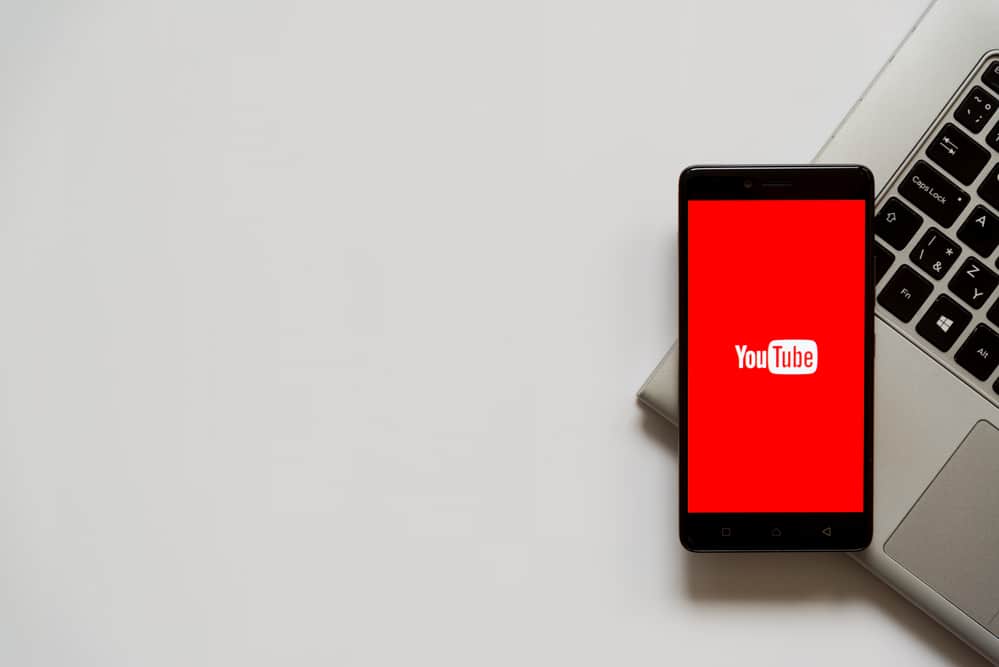 05 May, 2023

Five thoughtful Christian YouTube channels to check out

Posted at 5:30 pm

in

apps

,

art

,

being proactive

,

books

,

celebrities

,

college

,

education

,

faith and inspiration

,

family

,

goal setting

,

health

,

holidays

,

homeschool

,

Kid's activities

,

LBGTQ

,

media reviews

,

mental health

,

movies

,

music

,

newsfeed

,

parenting

,

politics

,

positive entertainment

,

pro life

,

relationships

,

religion

,

reviews

,

safety measures

,

sexting

,

sexuality

,

social media

,

technology

0 Comments
Entertainment/Bible Resources/Homeschooling
By Summer Lane
Photo: Deposit, Editorial Use Only
Finding a trustworthy content creator on Big Tech's platforms can be tough – many voices of truth have been ruthlessly snuffed out by the censorship regime over the last two years, making it harder to access quality content on big sites like YouTube.
While Rumble has become an extremely popular alternative to mainstream madness (there are tons of good shows on Rumble!), there are a few tried and true channels on YouTube that are worth checking out if you get the time.
Red Pen Logic
Red Pen Logic with Mr. B is one of the most popular Christian video channels out there. Red Pen Logic is affiliated with Stand to Reason, which "trains Christians to think more clearly about their faith and make an even-handed, incisive, yet gracious defense for classical Christianity and classical Christian values in the public square."
Red Pen Logic answers tough questions like "Does God make people gay?" and "Why can't Christians have BOTH faith and evidence?"
The logic and deep, critical thinking behind the videos are well presented and will equip you or your children to interact with cultural ideas in an intellectually complex way.
Check out the channel here.
Alisa Childers Podcast
Alisa Childers has become one of the nation's foremost female voices in Christian apologetics through her show, which has provided a platform for theologians, professors, and apologists to discuss difficult and fascinating questions about core Christianity.
Alisa describes her channel as having this aim: "Equipping Christians to identify the core beliefs of historic Christianity, discern its counterfeits, and proclaim the gospel with clarity, kindness, and truth."
Alisa has also written two books (one of which I reviewed here on the Counter Culture Mom blog right here), and she offers a wonderful, even-keeled and logical response to many popular progressive Christian ideas. Personally, Alisa's podcast is my favorite show on the Internet to date – I always learn something from her guests, and I have discovered many new authors and apologists' work because of her platform.
Check out her YouTube channel here.
Classically Abby
Keep an eye out for Abby Roth's interview with the Counter Culture Mom Show next week. In the meantime, explore her YouTube channel. Her platform is specifically geared toward young women – she has dedicated herself to explaining what classic and traditional feminine living looks like, providing a stark contrast against a world of godless feminism and gender-erasure from the radical left.
Abby offers videos on topics like: Abstinence, marriage, parenting, hookup culture, abortion, and modesty.
While her content may be too thematic for younger viewers, she's a great resource for older teens or young college girls who are being pressured to give into the woke mafia out on college campuses and in the workplace.
Check out Abby's channel here.
The Bible Project
This ministry has drawn rave reviews from churches across the board, offering free videos and resources about the books of the Bible that helps to unify the chronological story that Scripture presents, tracing the gospel message from Genesis to Revelation.
Their videos answer questions like, "WHAT is the Bible?" and tackle intense topics like cherubim, Satan, demons, Elohim, spiritual beings, and more. The channel separates Biblical topics into sections like "Spiritual Beings," "Biblical Themes," "How to Read the Bible," and video series separated by "Wisdom" or "Word."
This is a wonderful resource for homeschool families – or for anyone looking to get into the basics of studying the Word of God!
Check out their channel here.
Living Waters
No YouTube list would be complete without a shoutout for the Living Waters ministry. I grew up watching Living Waters videos – and I was always so impressed when Ray Comfort would fearlessly approach people in public and demonstrate the power of street evangelism.
Their YouTube channel today has wonderful resources about abortion, theological controversies, atheism, evolution, and even topical conversations about current public figures like Elon Musk, Justin Bieber, and power players involved in the Russia and Ukraine war.
Ray Comfort and his Living Waters ministry is one of the most respected and thoughtful evangelists and ministries out there. It's a great channel to explore with your family.
Check out the channel here.
Watch this video below demonstrating Ray Comfort's unbelievable gift for street evangelism: 
---
The opinions in this article are specific to its author, and do not necessarily reflect the opinions of the entire Counter Culture Mom team. This specific article was written by Summer Lane, and may not be reproduced, except to quote for reviews or interviews, without the express permission of the author. 
*
Summer Lane is the #1 bestselling author of 30 books, including the hit Collapse Series and Resurrection Series. She is an experienced journalist and columnist who reports on news within the U.S. and abroad. She is the Associate Editor for Right Side Broadcasting Network. Additionally, she analyzes politics and policies on The Write Revolution.
Summer is also a mom and wife who enjoys rural country living, herding cats, and gardening. She is passionate about writing about women's issues, parenting, and politics from a theologically-grounded perspective that points readers to the good news of the gospel.
Download Our New Counter Culture Mom App to get our trending news and pop culture alert notifications. Connect with other parents in the Parent Chat section to gain helpful ideas on how to counteract the Pop Culture Cult!
Be sure to contact us if there is an issue you would like to have us write about! Our mission is to help parents deal with today's lifestyle trends and how to biblically navigate them.