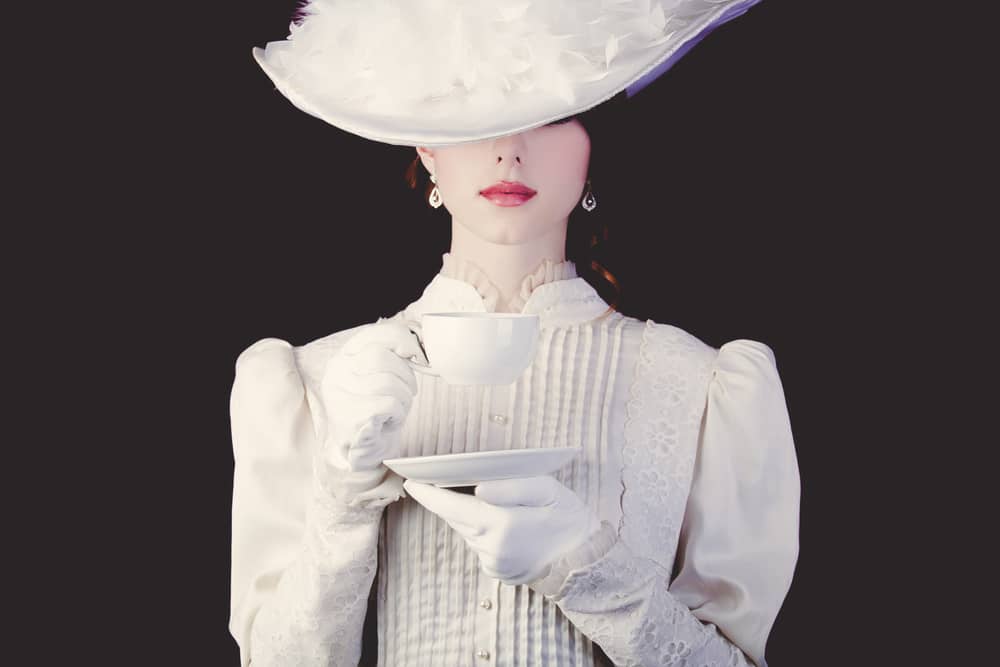 20 Oct, 2023

TEEN REFLECTION: What should modesty look like for young women in today's culture?

Posted at 5:30 pm

in

apps

,

art

,

being proactive

,

books

,

college

,

education

,

faith and inspiration

,

family

,

goal setting

,

health

,

holidays

,

Kid's activities

,

LBGTQ

,

media reviews

,

mental health

,

movies

,

music

,

new age

,

newsfeed

,

parenting

,

politics

,

positive entertainment

,

relationships

,

religion

,

reviews

,

safety measures

,

self esteem

,

social media

,

working in the business

0 Comments
Opinion/Reflection/Teen Perspective 
By Teen Opinion Contributor Maggie Verdught
Photo: Deposit
Modesty (or the lack of it) in today's culture is wild, and I believe it's a problem we should seriously consider and think about. 
How do you choose what you wear in the morning? Personally, I enjoy fashion and thinking about what I'm going to wear for the day. I consider whether or not the colors will clash, if jewelry would be a fun addition to the outfit, and what people will think of me when I wear that outfit.  Simply put, I care about what I wear!
You might not think about what you wear as much as I do the night before school, but somehow you choose your outfit for the day. And my point here is that modesty matters. 
Social media plays a role in everyone's lives. Whether the messaging in it is subtle or explicit, it is clear to us as Christians that things are not how they should be. 
Pop culture tells us to flaunt our bodies, wear whatever we feel good in, and act however we want in those clothes. Many prominent figures in the media and in pop culture wear immodest outfits that show off their bodies to the world– and they don't seem to care about that.
Adam and Eve felt ashamed in the Garden after they disobeyed God and realized they were naked. After the fall, modesty became important. 
I think modesty should matter to Christians because it is one factor that sets us apart from the world. Don't get me wrong, I think the trendy brands with their shoes and workout gear are often cool and fun, but if wearing those things becomes about fitting in with the crowd, that's a problem. 
You see, we as Christians are supposed to be set apart. How is the world going to be able to tell that we're different if we don't act different? 
Now, don't throw away your super cute Nikes because of this. The point is that it is worthwhile to consider why you're wearing something.
Romans 12:2 is a well-known verse that we should apply to our lives: "Do not conform to the pattern of this world, but be transformed by the renewing of your mind. Then you will be able to test and approve what God's will is–his good, pleasing and perfect will."
When it comes to modesty, the main thing to consider is this: Does this outfit honor Christ and respect myself and others? If the answer is no, don't wear it. 
At my public school, I would say one of the trends that bothers me a lot is the athleisure leggings trend. I constantly see young women my age wearing skin-tight leggings that show off their lower bodies and rear ends. 
As a Christian, I know that there are several reasons this trend is problematic. Let's do the check for this trend here. 
Does wearing athleisure leggings honor God, and respect myself and others?  Well, that depends. Why are you wearing the leggings? Is it because you want to fit in with your friends, show off your body, or because you have a workout at practice after school and don't want to change? (I've been there.) 
God calls us to honor our bodies, as they are temples of the Holy Spirit (1 Corinthians 6:19-20)! Therefore, we should respect ourselves and our bodies by wearing appropriate clothing.
Finally, consider whether or not what you're wearing will cause others to stumble. Are you going to be distracting guys in an inappropriate way as you walk through the halls in your outfit? If so, you're not respecting yourself, and certainly not respecting others. 
Don't let the lies about modesty in pop culture and social media become what you believe. Honor God in every outfit, and you'll find that modesty is a significant way you can exemplify Christ in your life. 
***
---
The opinions in this article are specific to its author, and do not necessarily reflect the opinions of the entire Counter Culture Mom team. 
*
Modesty and godly femininity is an art! Check out more information on this topic in this fun interview with Abby Roth, who discusses the rewards of being "feminine" in today's anti-woman culture. 
Maggie VerDught is a high school student who enjoys learning about culture, news, and politics.
She is passionate about sharing the truth, especially with her generation. Maggie loves to run, read, and write poetry in her spare time.
Download Our New Counter Culture Mom App to get our trending news and pop culture alert notifications. Connect with other parents in the Parent Chat section to gain helpful ideas on how to counteract the Pop Culture Cult!
Be sure to contact us if there is an issue you would like to have us write about! Our mission is to help parents deal with today's lifestyle trends and how to biblically navigate them.