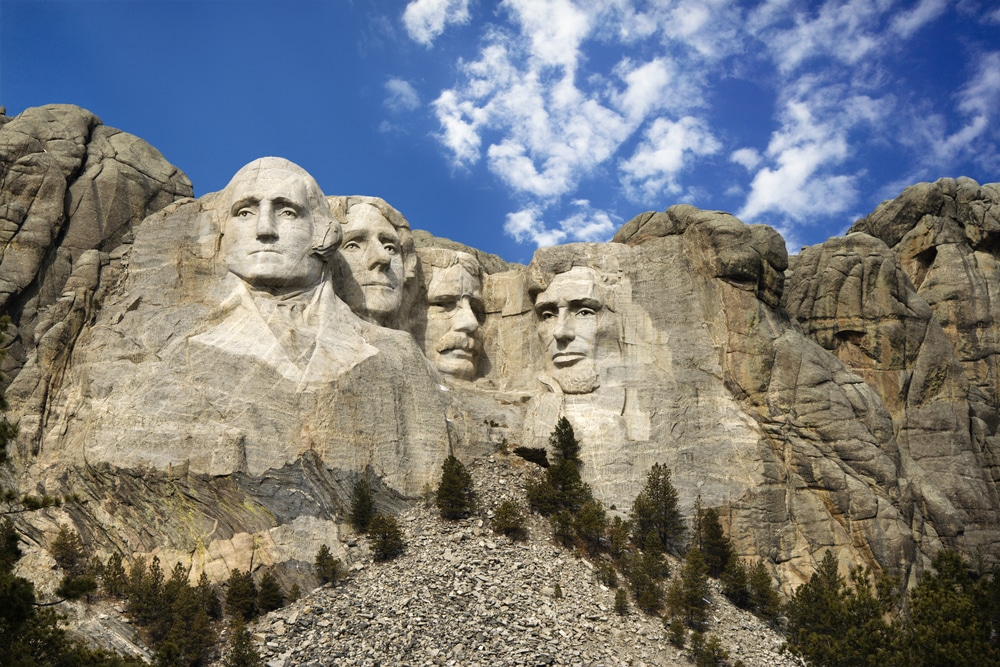 15 May, 2023

Family-friendly vacation hotspots: Midwest Edition

Posted at 5:30 pm

in

apps

,

art

,

being proactive

,

books

,

celebrities

,

college

,

education

,

faith and inspiration

,

family

,

goal setting

,

health

,

holidays

,

homeschool

,

Kid's activities

,

LBGTQ

,

media reviews

,

mental health

,

movies

,

music

,

newsfeed

,

parenting

,

politics

,

positive entertainment

,

pro life

,

relationships

,

religion

,

reviews

,

safety measures

,

sexting

,

sexuality

,

social media

,

technology

0 Comments
Travel/Family Activities
By Summer Lane
Photo: Deposit
Saddle up for yet another installment of our nationwide vacation spotlight!
As graduation season rushes ahead, the wide-open possibilities of summertime lay before us. So far, we've focused on tourist hotspots for families in California and Texas. Today, we're heading to blue sky country – the beautiful and historic Midwest section of the United States. We're going to look at five Midwest states that are packed with activities for the whole family – and these five are just the tip of the iceberg. This is just one installment of several more that we'll tackle this summer, so hang tight.
Let's go!
Kansas
Kansas may be flat and open, but there are few places in the U.S. that offer the vibrant sunsets of prairie land. Kansas is also rich in history and agriculture. The largest city in Kansas is Witchita, and there is plenty to see and do there with your family.
Visit the Exploration Place with your little ones – they will enjoy interactive exhibits and educational displays that they can walk through, jump through, and plunge their hands into! Make sure also you check out the Cosmosphere in Hutchinson, one of the coolest STEM education centers and space museums in the country.
There is also a Dwight D. Eisenhower Library and Museum in Abeline that you don't want to miss if you want to give your kids some insight into the history behind the 34th president of the United States. Another fun fact: the Chisholm Trail cuts straight through Kansas!
Oklahoma
The Panhandle State offers rolling prairie hills and miles of grazing cattle. The Pioneer Woman Mercantile is perhaps one of the most well-known Oklahoma family attractions at this point. Located in Pawhuska, the small pioneer town has transformed into a tourist hotspot, replete with a sweet shop, a pizza parlor, a restaurant, coffee shop, Pioneer Woman overstock warehouse, and countless other small cowboy-themed shops and vintage stores.
Special hidden gems await at the Wichita Mountains Wildlife Refuge! Have you been surprised by a unique feature like this heart-shaped rock?⁠⁠ ❤️☀️🥾
⁠
📷: Instagram bubbawanders⁠ pic.twitter.com/wYY399sU2H

— TravelOK.com (@TravelOK) May 15, 2023
Oklahoma City also has a lot to offer in terms of entertainment. Check out the National Cowboy and Western Heritage Museum, or take the kids to the beautiful Oklahoma City Zoo.
Another option is to visit Wichita Mountains in Indiahoma, which is a town that rests within Comanche County, Oklahoma. The Wichita Mountains are home to the National Wildlife Refuge, and it's a great place to hike and explore the natural beauty of the area.
New Mexico
You have to see the beautiful red canyon mesas of New Mexico at least once in your life! Your kids will get a kick out of spying the stunning buttes and rock formations out the car window as you roll through the Land of Enchantment.
Obviously, one of the most interesting things to see in New Mexico are the Carlsbad Caverns. From their website: "High ancient sea ledges, deep rocky canyons, flowering cactus, and desert wildlife—treasures above the ground in the Chihuahuan Desert. Hidden beneath the surface are more than 119 caves—formed when sulfuric acid dissolved limestone leaving behind caverns of all sizes."
You can also visit White Sands National Park, where everyone will love viewing the angelic white dunes of gypsum sand sprawled across 275 miles of desert. (Learn more here.
And just for fun, hop aboard the Cumbres-Toltec Scenic Railway, a historic attraction that will slice through the heart of the Rocky Mountains in the period-appropriate train cars and steam engine.
Nebraska
Don't forget about Nebraska! The scenery is hard to beat. From the Scotts Bluff National Monument to the cheesy but always fun "Carhenge," Nebraska has character, history, and fun galore!
Planet Ware lists the Old Market as one of the top places to visit in the state, highlighting more than 45 restaurants, shops, and galleries that will take you back to the historic days of yesteryear.
You also don't want to miss Chimney Rock, which is a famous historic site and natural wonder. Imagine what it would have been like to cross the country and see the beautiful rock formation from the seat of a covered wagon!
Lincoln, Omaha, and Kearney are all worth visiting, too. Check out some more attractions in those cities here.
South Dakota
The Mount Rushmore State isn't heavily populated, and that's what makes it wonderful! The gorgeous Black Hills are home to the world-famous Mount Rushmore, which is worth checking off your bucket list.
The Black Hills also features the Crazy Horse Memorial, which is a beautiful reminder of the rich history, culture, and traditions of the North American Indians who lived for so long in that area of the country. Learn more about that here.
Mount Rushmore National Memorial is free to visit, plus you can enjoy both self- and ranger-guided tours at the Sculptor's Studio and the Lincoln Borglum Museum#MtRushmore #MountRushmore #VisitSouthDakota #SouthDakota #XanterraTravel pic.twitter.com/PrOKNEw0WE

— Mount Rushmore (@MountRushmoreNM) March 15, 2023
Of course, no visit to South Dakota would be complete without seeing Badlands National Park. You will see beautiful, sweeping canyons and incredible rock formations. Wildlife is abundant here – don't blink twice! You may feel as if you've stepped back in time to the pioneer days!
Stay tuned for the next installment. I will be going through several major states in the U.S. and highlighting the top five tourist hotspots for families this year!
---
The opinions in this article are specific to its author, and do not necessarily reflect the opinions of the entire Counter Culture Mom team. This specific article was written by Summer Lane, and may not be reproduced, except to quote for reviews or interviews, without the express permission of the author. 
*
Summer Lane is the #1 bestselling author of 30 books, including the hit Collapse Series and Resurrection Series. She is an experienced journalist and columnist who reports on news within the U.S. and abroad. She is the Associate Editor for Right Side Broadcasting Network. Additionally, she analyzes politics and policies on The Write Revolution.
Summer is also a mom and wife who enjoys rural country living, herding cats, and gardening. She is passionate about writing about women's issues, parenting, and politics from a theologically-grounded perspective that points readers to the good news of the gospel.
Download Our New Counter Culture Mom App to get our trending news and pop culture alert notifications. Connect with other parents in the Parent Chat section to gain helpful ideas on how to counteract the Pop Culture Cult!
Be sure to contact us if there is an issue you would like to have us write about! Our mission is to help parents deal with today's lifestyle trends and how to biblically navigate them.