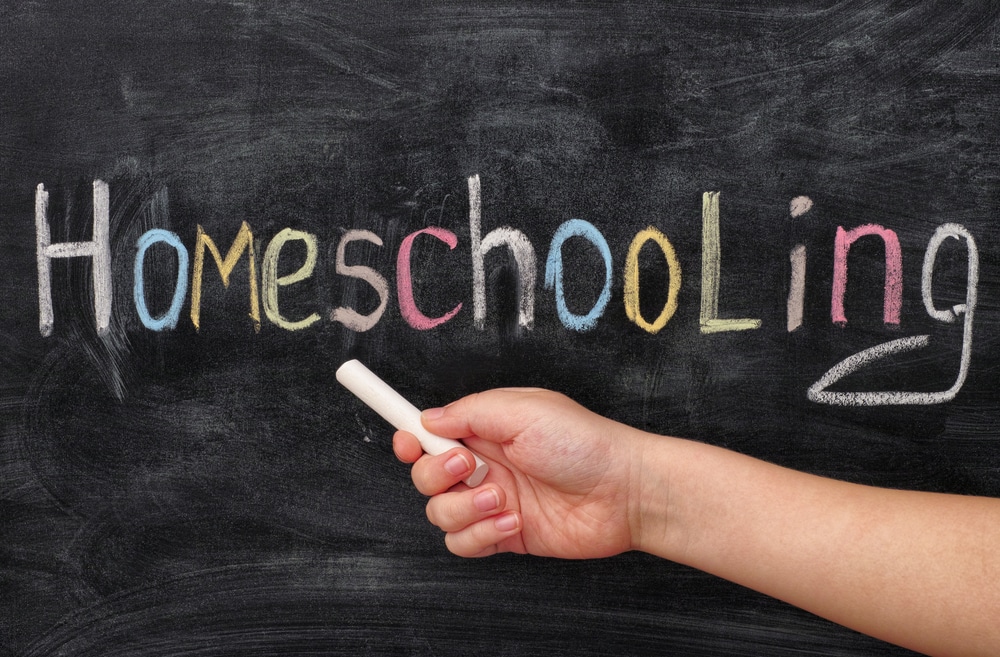 04 Aug, 2023

Four AWESOME homeschool resources for 2023

Posted at 5:30 pm

in

apps

,

art

,

being proactive

,

books

,

celebrities

,

college

,

education

,

faith and inspiration

,

family

,

goal setting

,

health

,

holidays

,

homeschool

,

interview

,

Kid's activities

,

media reviews

,

mental health

,

movies

,

music

,

newsfeed

,

parenting

,

politics

,

positive entertainment

,

pro life

,

relationships

,

religion

,

reviews

,

safety measures

,

social media

,

technology

0 Comments
Parenting/Homeschooling/Resources
By Summer Lane
Photo: Deposit
Homeschooling today is a lot different than it was thirty years ago. There are resources galore available on the internet.
Remember the days of thumbing through catalogs or attending homeschool fairs or conventions? Sure, there are STILL conventions and book fairs, but let's face it: technology has changed EVERYTHING!
As you face the beginning of a new school year, check out these FOUR phenomenal homeschooling and micro-schooling resources that were featured on the Counter Culture Mom Show this week!
*
My Father's World Curriculum
Samantha Titus thought she would be a preschool teacher in the public school system, but the Lord had completely different plans in store. Today, Samantha is a teacher at a Missouri microschool that utilizes the Scripture-based curriculum of My Father's World, an educational forerunner and publisher that provides God-centered resources for schools, homeschools, microschools, and beyond. In these chaotic times, My Father's World offers a Biblical foundation for kids' education that parents can depend on. Every part of their curriculum is based on scripture, and many students report that they are having "too much" fun for their studies to feel like school! There is also a strong focus on "active play" and interaction with other children, which teaches them skills that are not found in a textbook.
Tiffany Boyd: 'Free Your Children, LLC'
There is a crisis in the United States regarding education, and homeschooling is the solution. Tiffany Boyd is the founder of Free Your Children, LLC, a watchdog group that protects parents' rights and the rights of homeschooling families. Based in Tennessee, Tiffany explains how she has watched parental rights go backward instead of forward, and why it's so important to stand firm against bureaucratic overreach on the smaller things before the government attacks families on the much larger things. Tiffany also breaks down why homeschooling is such an effective option to counteract the propaganda and indoctrination happening in the public school system. 
For the boys in your life: Trail Life USA 
Trail Life USA is focused on giving boys the chance to embrace godly masculinity with the guidance and mentorship of mature Christian men in various troops across America. Stephen Ashton is the national marketing director for Trail Life USA, and he lays out the incredible benefits of this ministry's mission and program. For example, Trail Life gets young men outside and engages them in hands-on activities that will challenge them, stretch them, and restore their self-worth. Boys need a place where they can be boys, Stephen points out. The program is a safe space for young men to be mentored by Christian men, learn about the Lord, and head into the wilderness for epic adventures that will forever shape their perspectives. 
Homeschooling Today – a unique magazine for homeschooling families
Ashley Wiggers believes that parents have the power to wield their influence positively over their children to help shape their little ones' destinies. Ashley and her husband Alex are the publishers of Homeschooling Today, a unique magazine bringing homeschooling resources and creative ideas straight to your mailbox. Ashley shares insight into the day-to-day homeschooling grind and makes an excellent case for why homeschooling is always the better option when compared to public school education. Everyone has a unique way of learning, and homeschooling allows children to explore their gifts, cultivate their most precious relationships, and experience the world through firsthand experience. 
Summer Lane is the #1 bestselling author of 30 books, including the hit Collapse Series and Resurrection Series. She is an experienced journalist and columnist who reports on news within the U.S. and abroad. She is the Associate Editor for Right Side Broadcasting Network. Additionally, she analyzes politics and policies on The Write Revolution.
Summer is also a mom and wife who enjoys rural country living, herding cats, and gardening. She is passionate about writing on women's issues, parenting, and politics from a theologically-grounded perspective that points readers to the good news of the gospel.
Download Our New Counter Culture Mom App to get our trending news and pop culture alert notifications. Connect with other parents in the Parent Chat section to gain helpful ideas on how to counteract the Pop Culture Cult!
Be sure to contact us if there is an issue you would like to have us write about! Our mission is to help parents deal with today's lifestyle trends and how to biblically navigate them.