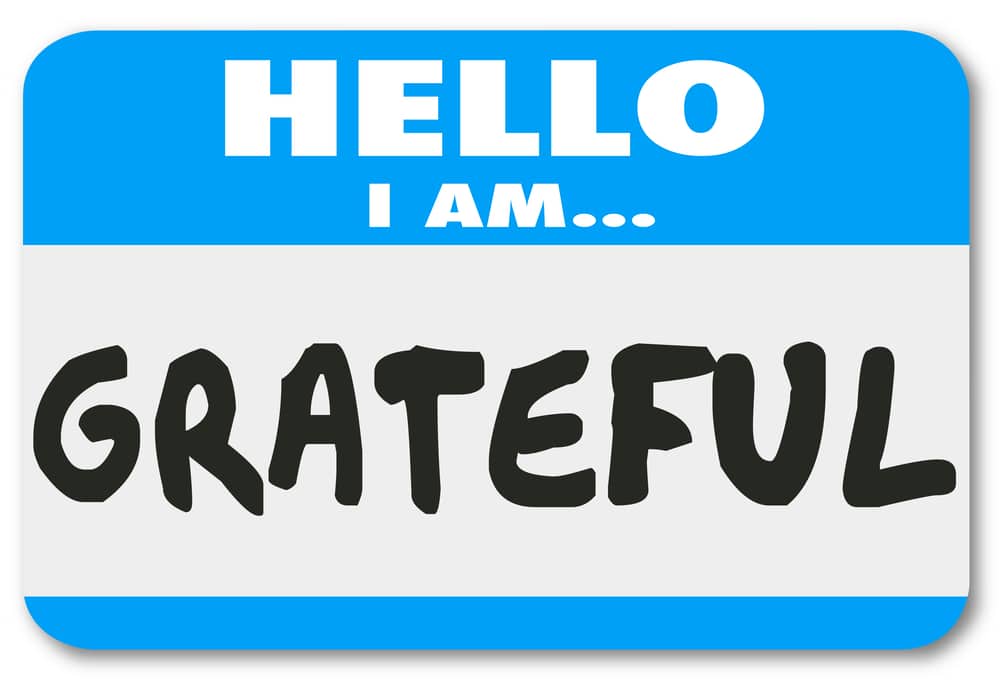 21 Nov, 2023

Find meaning, love and warmth this Thanksgiving

Posted at 12:03 pm

in

apps

,

art

,

being proactive

,

books

,

college

,

education

,

faith and inspiration

,

family

,

goal setting

,

health

,

holidays

,

homeschool

,

interview

,

media reviews

,

mental health

,

movies

,

newsfeed

,

parenting

,

positive entertainment

,

relationships

,

religion

,

reviews

,

safety measures

,

self esteem

,

social media

,

suicide

,

technology

0 Comments
Bible/Advice/Resources
By Summer Lane
Photo: Deposit
The holiday season can sometimes be hard. If you're struggling with a major life change or dealing with feelings of loneliness, Thanksgiving and Christmas may seem overwhelming.
I've been there. I get it. Life just isn't fair sometimes! We often picture our lives in a certain way, which can set us up for disappointment when things inevitably go askew. While Thanksgiving is a time to gather and reflect on the things that we have been given, the looming fog of loneliness or depression can easily put a damper on things. However, with God's help, we can get through anything.
Truthfully, gratitude is the best thing to cling to when we're feeling down and out. Often, in retrospect, we can see just how good our lives are – and that can help us pivot away from the darkest thoughts and focus on the Lord's kindest gifts.
In 1789, President George Washington issued a historic Thanksgiving proclamation that is worth revisiting. Here is an excerpt:
Now therefore I do recommend and assign Thursday the 26th day of November next to be devoted by the People of these States to the service of that great and glorious Being, who is the beneficent Author of all the good that was, that is, or that will be– That we may then all unite in rendering unto him our sincere and humble thanks–for his kind care and protection of the People of this Country previous to their becoming a Nation–for the signal and manifold mercies, and the favorable interpositions of his Providence which we experienced in the course and conclusion of the late war–for the great degree of tranquility, union, and plenty, which we have since enjoyed–for the peaceable and rational manner, in which we have been enabled to establish constitutions of government for our safety and happiness, and particularly the national One now lately instituted–for the civil and religious liberty with which we are blessed; and the means we have of acquiring and diffusing useful knowledge; and in general for all the great and various favors which he hath been pleased to confer upon us.
This Thanksgiving, reflect on the blessings of your life rather than the setbacks. Embrace the positive rather than the negative. Look forward, rather than backward. And always, always, give thanks to God.
*
Understanding the driving factors behind loneliness and addressing them
Jason Gaboury had an unexpected encounter with a Christian monk that inspired the creation of his unique book, Wait With Me: Meeting God in Loneliness. He describes the jarring loneliness that he has wrestled with over the years, as well as how he learned to address it from a scriptural standpoint. "We will find our compassion growing for ourselves and for other people," he explains, discussing how important it is to dive into the word of God when it comes to dealing with personal feelings of overwhelming loneliness. Jason talks about how loneliness is a part of the human condition, and how feeling lonely doesn't mean there's something wrong with you – it means there's something right! 
Overlooked: Finding your worth when you feel all alone
At some point, everyone has felt overlooked – but some people struggle more with this feeling than others. Whitney Akin describes what it's like to grapple with this tempestuous emotion in her book, Overlooked: Finding Your Worth When You Feel All Alone. She discusses what it's like to struggle with feeling unseen and unappreciated and breaks down the scientific reasons for why people need healthy attention from the people around them. She offers advice for how parents can speak with their teens and tweens on the topic of feeling unseen and also delves into the deep and concerning issues surrounding today's rampant social media use. It is an amplification of everyone's preexisting insecurities.
Summer Lane is the #1 bestselling author of 30 books, including the hit Collapse Series and Resurrection Series. She is an experienced journalist and columnist who reports on news within the U.S. and abroad. She is the Associate Editor for Right Side Broadcasting Network. Additionally, she analyzes politics and policies on The Write Revolution.
Summer is also a mom and wife who enjoys rural country living, herding cats, and gardening. She is passionate about writing on women's issues, parenting, and politics from a theologically-grounded perspective that points readers to the good news of the gospel.
Download Our New Counter Culture Mom App to get our trending news and pop culture alert notifications. Connect with other parents in the Parent Chat section to gain helpful ideas on how to counteract the Pop Culture Cult!
Be sure to contact us if there is an issue you would like to have us write about! Our mission is to help parents deal with today's lifestyle trends and how to biblically navigate them.