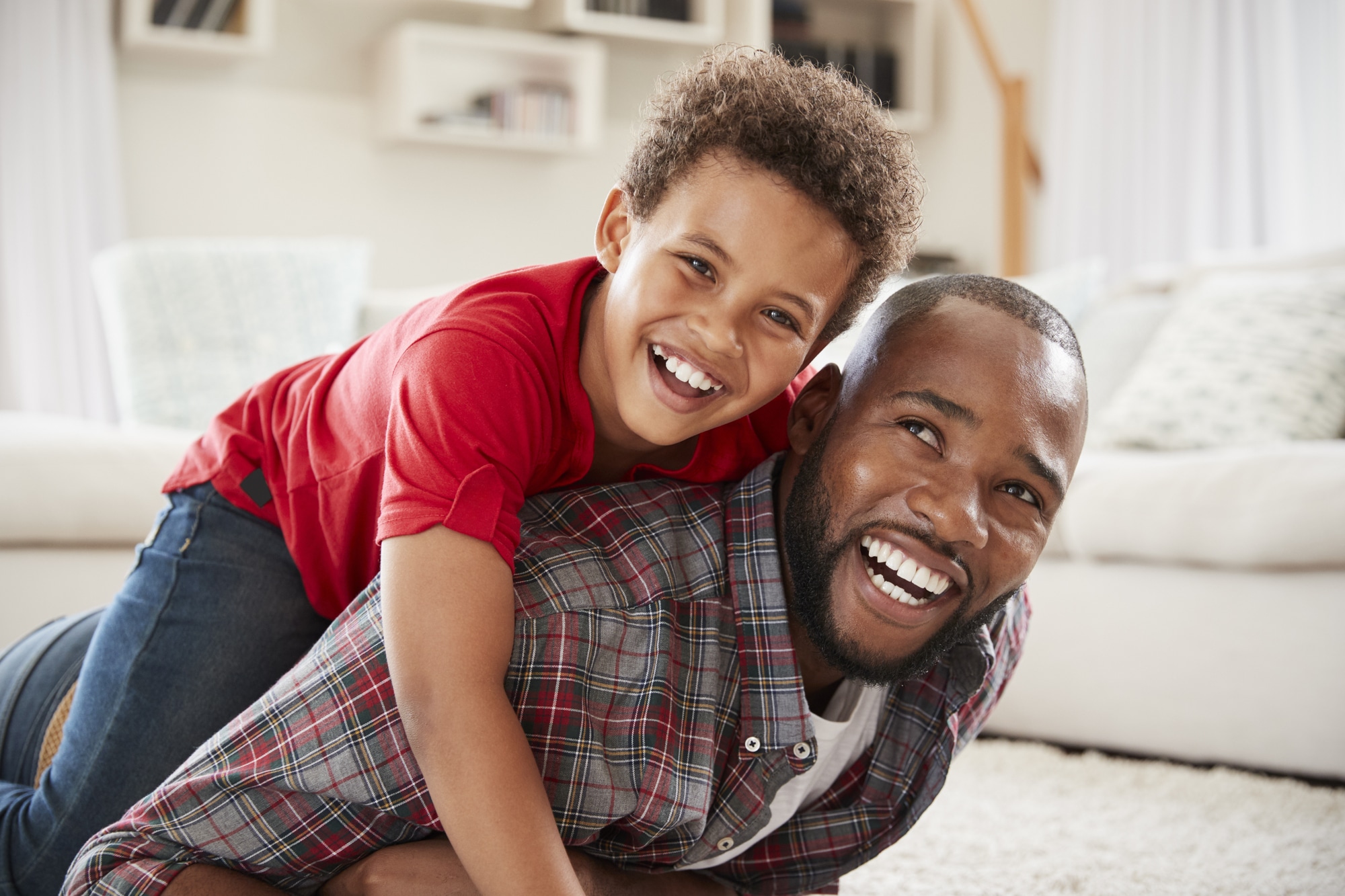 16 Jun, 2023

Parenting advice just in time for Father's Day

Posted at 5:30 pm

in

apps

,

art

,

being proactive

,

books

,

celebrities

,

college

,

education

,

faith and inspiration

,

family

,

goal setting

,

health

,

holidays

,

homeschool

,

interview

,

Kid's activities

,

LBGTQ

,

media reviews

,

mental health

,

movies

,

music

,

newsfeed

,

parenting

,

politics

,

positive entertainment

,

pro life

,

relationships

,

religion

,

reviews

,

safety measures

,

sexting

,

sexuality

,

social media

,

technology

0 Comments
Parenting/Holidays
By Summer Lane
Photo: Deposit
There is no replacement for a wonderful father or father figure in our lives! The Bible has clear commands for the responsibility of the father, which is meant to be shared in complementarianism with the mother. For those who had no father in their lives or perhaps had a bad relationship with their dads, Father's Day might provoke some painful memories. Don't fret! There are so many wonderful father figures all around us, and of course, we all have one wonderful heavenly father in common: God demonstrates his beautiful fatherly role not only when He created us, but when He sent his precious son, Jesus, to Earth.
Proverbs 1:8 says, "Hear, my son, your father's instruction, and forsake not your mother's teaching."
Throughout Scripture, there is a common theme when it comes to fatherhood: discipline and instruction. 2 Samuel 7:14-15 says, "I will be a father to him, and he'll be a son to me. When he does wrong, I'll discipline him in the usual ways, the pitfalls and obstacles of this mortal life. But I'll never remove my gracious love from him."
Fathers are like shepherds – they keep their flock safe, they guide their children, shape them, and love them. Eventually, this hard work culminates when their children leave home and spread their wings.
To honor fathers this weekend, check out the CCM interviews below. Tina invited some top-notch dads on the show to talk about some wonderful parenting tips that any father, at any stage, can apply to their dad journeys!
*
Jeff Kemp
You're going to leave a legacy in some manner – how will you be remembered? This is a question posed by Jeff Kemp, the founder of Men Huddle, where he coaches men on how to build deep levels of friendship and share what's most important in their lives with each other on a regular basis. Jeff played in the NFL for 11 years, and he shares how his father imparted wisdom that he applied to raising his own children. Jeff also discusses the high points of his parenting journey, revealing that he was present, that he had fun playing with his kids doing things they wanted to do, and that he was intentional in fostering his relationship with them. In addition, he gives ideas on how parents can provide unconditional love and encouragement to their children.
Michael Reagan
President Ronald Reagan led by example, which is something that his son, Michael Reagan, can attest to. Michael is not only the son of the great 40th president of the United States, but he is also the author of the book, Lessons my Father Taught Me: The Strength, Integrity, and Faith of Ronald Reagan, which reflects on the wisdom imparted to Michael's life from his dad. He also discusses how important it is for parents to spend time with their children, no matter how busy their lives may be. "The greatest lesson he taught me was forgiveness," Michael says. This one integral lesson changed the course of his life forever. Michael also discusses the selfless attitude that his father had when it came to his legacy as president.
Jeff Schadt
There are roots underneath the negative behaviors we see in our kids, reveals Jeff Schadt. Jeff is the founder of The One Rule Home, a guide to parenting that aids in repairing the emotional connection between moms, dads, and their children. After talking with more than 3,000 teens and tweens during his research, Jeff realized that it is often the traditional parenting advice that we are given by other Christian experts that is causing major breakdowns in families. He advises open communication and addresses that 95 percent of the child's brain unconsciously reacts to the world around them. Jeff stresses that negative core beliefs often drive negative behavior. Internal negativity must be addressed, and parents must be willing to listen without judging!
Summer Lane is the #1 bestselling author of 30 books, including the hit Collapse Series and Resurrection Series. She is an experienced journalist and columnist who reports on news within the U.S. and abroad. She is the Associate Editor for Right Side Broadcasting Network. Additionally, she analyzes politics and policies on The Write Revolution.
Summer is also a mom and wife who enjoys rural country living, herding cats, and gardening. She is passionate about writing on women's issues, parenting, and politics from a theologically-grounded perspective that points readers to the good news of the gospel.
Download Our New Counter Culture Mom App to get our trending news and pop culture alert notifications. Connect with other parents in the Parent Chat section to gain helpful ideas on how to counteract the Pop Culture Cult!
Be sure to contact us if there is an issue you would like to have us write about! Our mission is to help parents deal with today's lifestyle trends and how to biblically navigate them.