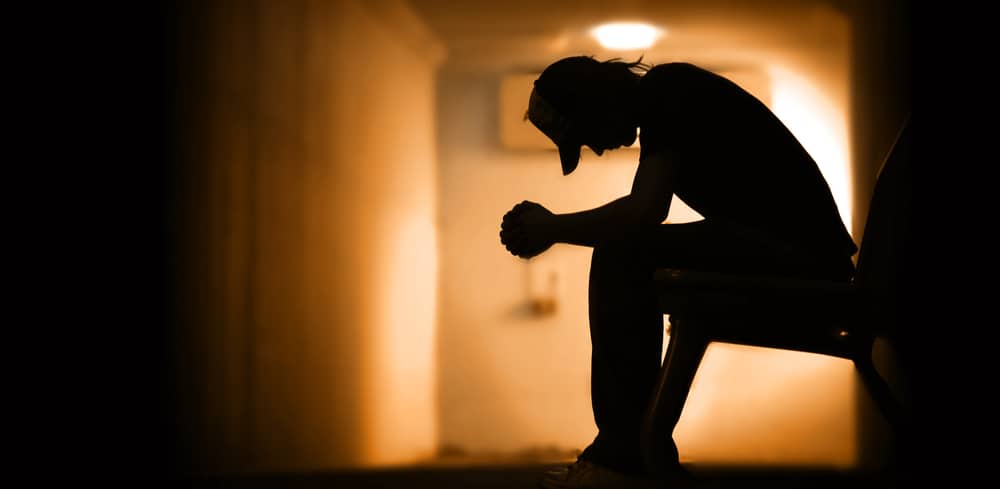 02 Oct, 2023

Exchanging dependence on drugs and alcohol for the redeeming love of Jesus

Posted at 5:30 pm

in

apps

,

art

,

being proactive

,

books

,

college

,

drugs and alcohol

,

education

,

faith and inspiration

,

family

,

goal setting

,

health

,

holidays

,

homeschool

,

interview

,

media reviews

,

mental health

,

movies

,

newsfeed

,

parenting

,

positive entertainment

,

relationships

,

religion

,

reviews

,

safety measures

,

self esteem

,

social media

,

suicide

,

technology

0 Comments
Bible/Advice/Resources
By Summer Lane
Photo: Deposit
In 1 Peter 5:8, the Bible warns us, "Be alert and of sober mind. Your enemy the devil prowls around like a roaring lion looking for someone to devour."
As Christ followers, there is beauty and strength in casting our cares and placing our trust in the Son of God. Today in America, substance abuse is higher than ever. According to data from the National Center for Drug Abuse Statistics, at least 138 million Americans over the age of 12 drink alcohol. That doesn't mean that everyone who is drinking alcohol is an alcoholic (just want to be clear on that!), but it is a good illustration of how vast the market for alcohol is today.
The NCDAS reports that men are more likely to abuse drugs than women and that 70 percent of users who try an illegal drug before age 13 develop a substance abuse disorder within seven years.
Our country is wracked with violent crime. Fentanyl has flooded our streets. Many Americans developed a dependence on drugs or alcohol in the wake of the stressful Covid-related lockdowns. Things in this country have never been lower, it seems.
If you or someone you know are facing substance abuse problems, you can call the national helpline at the Substance Abuse and Mental Health Services Administration (SAMHSA) at 1-800-662-4357.
Know that God loves you, that He cares about you, and that He wants you to take care of yourself because He carefully and intricately created you! 1 Corinthians 6:20 says, "For you were bought with a price. So glorify God in your body."
What we do with our body and to our body matters to God, because He created us in His image. He cares about His creation. If you're a Christian, then you are a renewed child of God who is filled with the Holy Spirit. Don't forget that! With God's help, there is always hope and the capacity to beat addiction for good.
1 Philippians 4:13 reminds us, "I can do all things through Christ who gives me strength."
Hold onto that truth.
Below, check out the stories of former addicts who have used their testimonies to glorify Christ and help free others from the chains of addiction.
*
Rose Ann Forte
People make a lot of excuses for drinking, but ultimately, pursuing drunkenness is a lie that Satan is selling to millions. Rose Ann Forte was one of those people who "bought the lie," and after struggling with an alcohol problem, she finally broke free of this horrible addiction and is now the founder of The Plans He Has For Me. Rose Ann has also written a transformative book, "The Plans He Has For Me: A 12-Week Daily Devotional for Freedom from Alcohol." Rose Ann talks about the factors that drove her to drink as well as the events that led her to deciding she needed to kick the habit for good. She shares how people can retrain their subconscious mind to stop being dependent on alcohol while also renewing their mind with the truth of God's Word. 
You can purchase Rose's book on Amazon HERE. 
Marcos Santibanez
Marcos Santibanez was living the high life as a successful drug kingpin, committing crimes, trafficking drugs, and laundering money. He was a multi-millionaire and at one point was even involved with the Colombian drug cartel. Despite his monetary success and many girlfriends, he was completely empty inside. One night, he met four Canadian Christians in Miami, and he shared how he felt utterly lost and believed that something horrible was going to happen to him. In turn, they shared the gospel with Marcos, and he gave his life to Christ. Today, Marcos is an evangelist with a heart for sharing the good news of Jesus Christ, giving his incredible testimony to anyone who will listen.
Rodney Williams
Rodney Williams was cooking meth in his trailer when a spark from a heat lamp set his entire home aflame. Paranoid and terrified, he managed to escape with severe burns – but right then and there, he was a broken man. Rodney says he gave his life to Christ on the way to the hospital, and he immediately left his more than 20 years of addiction behind him. Rodney is the founder of "Club Meth to Christ Ministries" and discusses what led him to his decades-long struggle with drugs and alcohol, and more importantly, what got him out of it: Jesus! He also talks about how every day is about making the next right choice, step by step, moment by moment.
Michael Heil
When he was just 14-years-old, Michael Heil inadvertently ignited a forest fire while searching for a lost bag of weed with a torch. It was at this moment, he says, that he realized his addiction was taking over his life. Unfortunately, it took him many more encounters with law enforcement and serious drug addiction issues before he realized that drugs would never fill the void in his heart. Michael fights to help addicts overcome their addictions and breaks down the lies that society sells young people and how damaging hedonism really is. He discusses how his parents poured into his life during his drug addicted years, and what other parents can do to help their own struggling children who might be chained to substance abuse. 
Summer Lane is the #1 bestselling author of 30 books, including the hit Collapse Series and Resurrection Series. She is an experienced journalist and columnist who reports on news within the U.S. and abroad. She is the Associate Editor for Right Side Broadcasting Network. Additionally, she analyzes politics and policies on The Write Revolution.
Summer is also a mom and wife who enjoys rural country living, herding cats, and gardening. She is passionate about writing on women's issues, parenting, and politics from a theologically-grounded perspective that points readers to the good news of the gospel.
Download Our New Counter Culture Mom App to get our trending news and pop culture alert notifications. Connect with other parents in the Parent Chat section to gain helpful ideas on how to counteract the Pop Culture Cult!
Be sure to contact us if there is an issue you would like to have us write about! Our mission is to help parents deal with today's lifestyle trends and how to biblically navigate them.