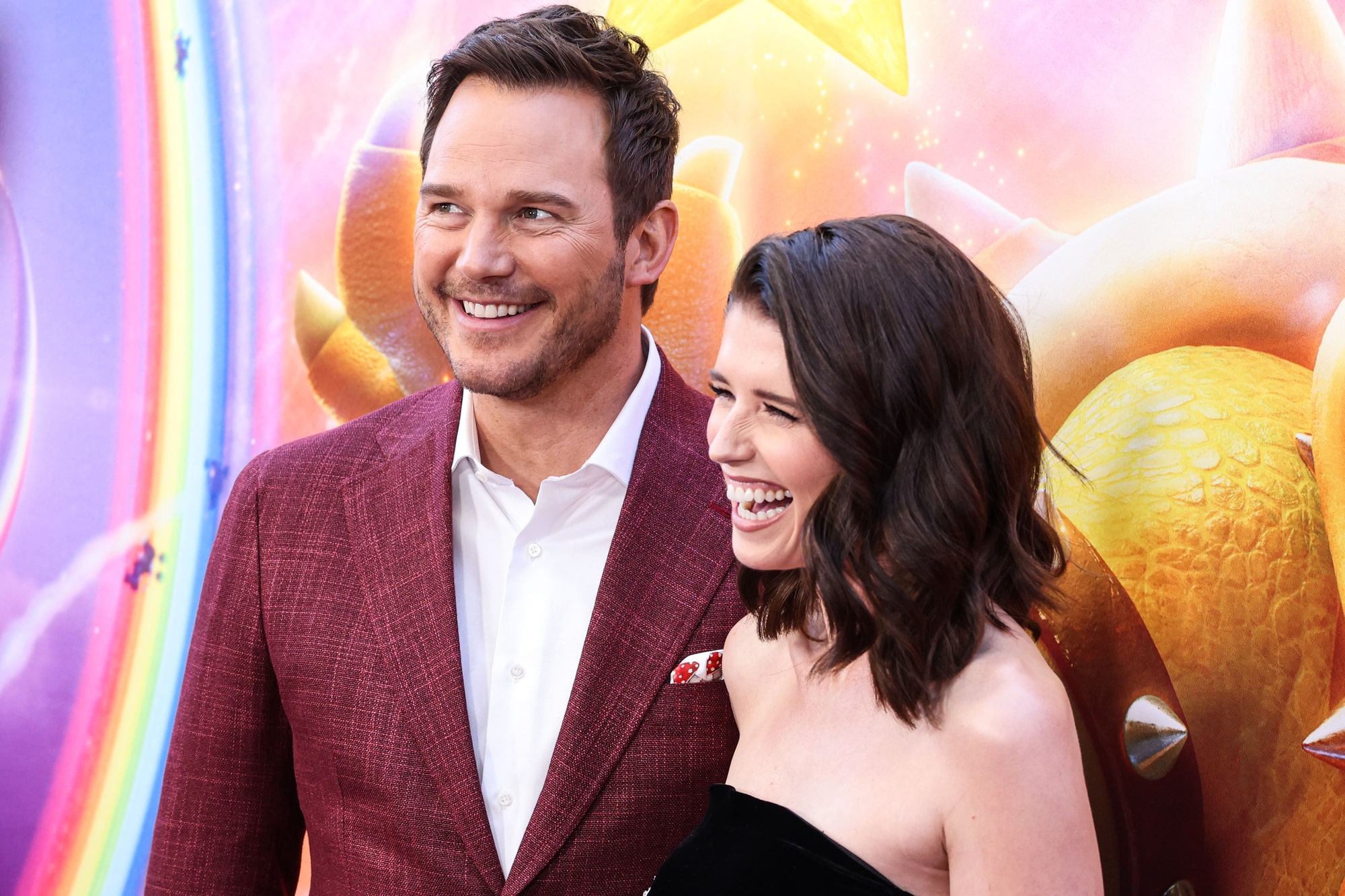 19 Jun, 2023

Actor Chris Pratt offers refreshing perspective for young couples

Posted at 5:30 pm

in

apps

,

art

,

being proactive

,

books

,

celebrities

,

college

,

education

,

faith and inspiration

,

family

,

goal setting

,

health

,

holidays

,

homeschool

,

Kid's activities

,

LBGTQ

,

media reviews

,

mental health

,

movies

,

music

,

newsfeed

,

parenting

,

politics

,

positive entertainment

,

pro life

,

relationships

,

religion

,

reviews

,

safety measures

,

sexting

,

sexuality

,

social media

,

technology

0 Comments
Opinion/Current Events/Entertainment
By Summer Lane
Photo: Deposit, Editorial Use Only
While the majority of actors and productions in Hollywood are swiftly circling the drain in terms of morality and family-friendly entertainment, the occasional breath of fresh air in media is always a reprieve from the negative and offensive content that is often aimed against families, conservatives, and Christians!
Chris Pratt, an actor well-known his role on shows like "Parks and Rec," shot to superstardom when he snagged the part of Peter Quill in Marvel's "Guardians of the Galaxy." He has since built a storied career, starring in films like "Jurassic World," "Super Mario Bros," "The Tomorrow War," "The LEGO Movie," and the hit Amazon show, "The Terminal List."
What's refreshing about Pratt is that he has never toed the line (yet!) on abrasive or offensive political advocacy or dark, occult symbolism. Pratt has said that he is a Christian, and after marrying his wife Katherine Schwarzenegger, he had some thoughts to share recently about the importance of fatherhood, the responsibility of being a parent, and why couples should be unafraid to have children in today's chaotic world!
According to an article from Deseret, Pratt told "Men's Journal" that people should "rush" to have kids.
"People say all the time, 'Don't rush to have kids.' I personally disagree. Rush. Have them. Of course, make sure you find a great partner, but don't wait…I was talking to Adam Sandler a while back and he said, 'Every day you wait is a day they don't get to have you in their life.' The younger you have kids, the more time they get to have with you. It's wild. Having kids is incredible."
The Lord is my shephard. I shall not want. He makes me lie down in green pastures. He leads me to Stillwater.

Imagine being led to a still body of water and seeing your reflection, the face of one in want of nothing. pic.twitter.com/ihWeT2WOVQ

— Chris Pratt (@prattprattpratt) June 16, 2023
Biblically, God does encourage parenthood. Psalm 127:3 says, "Behold, children are a heritage from the LORD; And the fruit of the womb is a reward."
If you have children, it is a blessing that is also a serious responsibility – whether you have one kid or ten!
Per his interview with Men's Journal, Pratt says he and his wife are in bed by 9:00 p.m., and that "being present is important" when it comes to being intentional with his children. Additionally, he shared that he wants to begin making more kid-friendly movies, now that he's seeing his films through the eyes of toddlers.
Pratt has also said in the past that he doesn't care if he gets criticized for his professed Christian faith. He told Page Six, "I sure do but that's nothing new, that's nothing new, you know? If I was of this world, they would love me just like that but as it is, I've chosen out of this world. That's John 15:18 through 20…That's the way it is, nothing new, 2,000 years ago they hated him, too."
Pratt's most recent animated film, "Super Mario Bros," was recently reviewed here on CCM and was, in my opinion, the first safe and entirely clean movie for kids to hit theaters in a long time. Check out that review here.
Pratt recently starred in "Guardians of the Galaxy Vol. 3."
---
The opinions in this article are specific to its author, and do not necessarily reflect the opinions of the entire Counter Culture Mom team. This specific article was written by Summer Lane, and may not be reproduced, except to quote for reviews or interviews, without the express permission of the author. 
*
Summer Lane is the #1 bestselling author of 30 books, including the hit Collapse Series and Resurrection Series. She is an experienced journalist and columnist who reports on news within the U.S. and abroad. She is the Associate Editor for Right Side Broadcasting Network. Additionally, she analyzes politics and policies on The Write Revolution.
Summer is also a mom and wife who enjoys rural country living, herding cats, and gardening. She is passionate about writing about women's issues, parenting, and politics from a theologically-grounded perspective that points readers to the good news of the gospel.
Download Our New Counter Culture Mom App to get our trending news and pop culture alert notifications. Connect with other parents in the Parent Chat section to gain helpful ideas on how to counteract the Pop Culture Cult!
Be sure to contact us if there is an issue you would like to have us write about! Our mission is to help parents deal with today's lifestyle trends and how to biblically navigate them.