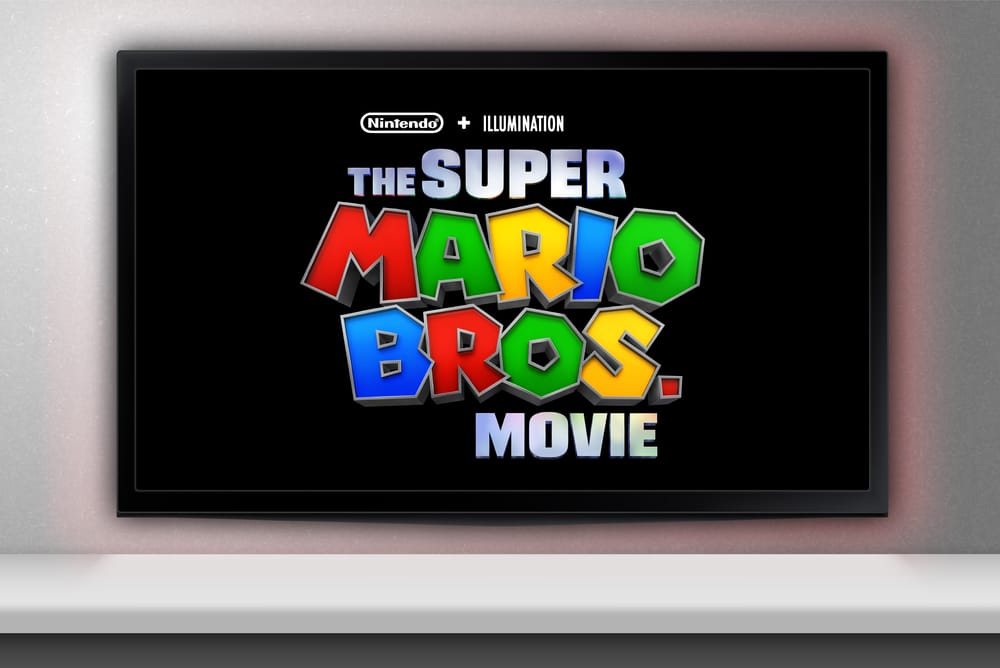 14 Apr, 2023

You can feel safe taking your kids to see 'Super Mario Bros'

Posted at 5:48 pm

in

apps

,

art

,

being proactive

,

books

,

celebrities

,

college

,

education

,

faith and inspiration

,

family

,

goal setting

,

health

,

holidays

,

homeschool

,

Kid's activities

,

media reviews

,

mental health

,

movies

,

music

,

newsfeed

,

parenting

,

politics

,

positive entertainment

,

reviews

,

safety measures

,

social media

,

technology

0 Comments
Opinion/Entertainment/Media Review
By Summer Lane
Photo: Deposit, Editorial Use Only
It seems like it's been ages since a clean, safe, and entertaining kids film came out of Hollywood. Since Covid, the movie industry has either been cranking out unneeded or unwanted reboots at Mach speed or dropping politically-correct bombs at the box office.
Remarkably, Universal Studios, Illumination and Nintendo's newest colorful kid flick, Super Mario Bros, brings fun, humor, and adventure – all without a political agenda.
My husband and I took our four year-old daughter to see the film this week. It was her first movie theater experience, and while there were some perilous moments of adventure, it was the first good, clean movie I've seen for kids in a while.
The Good
Super Mario Bros follows the tale of the lovable and well-known plumbers, Mario and Luigi, as they are sucked into a supernatural realm where Princess Peach rules over the Mushroom Kingdom and the bad guy, Bowser, is wreaking havoc on the entire fantastical world.
Listen up world, new high score📈#SuperMarioMovie pic.twitter.com/fmoJekcuQ0

— The Super Mario Bros. Movie (@supermariomovie) April 14, 2023
If you grew up playing Mario Kart, Super Mario Land, or Super Smash Bros (and beyond), you will enjoy this nostalgic adventure that will hit chords of sentimentality for the adults but still manage to thrill the little ones.
There is no cussing, no sexual elements, and no overtly supernatural themes woven into the script. In the film, Mario selflessly sets off on a journey to rescue his brother. He learns the value of teamwork, bravery, and self-confidence. The colors and animation in the film are strikingly vibrant. The plot moves fast – there is never a dull moment.
My daughter was so thrilled with the adventure that she dumped her bucket of popcorn on the floor – but I digress.
The Bad (Not Really)
I don't have any criticisms of this film – I simply have warnings. For those of you who have sensitive little ones, the perilous moments of adventure in the movie may be too intense. There are a few life-or-death moments. At one point, classic "zombie" Yoshis (if you don't know who Yoshi is, you never played a Mario Bros video game growing up!), chase Luigi through a dark and creepy forest. This was a little too scary for my four-year-old.
Another scary element is Bowser's hovering castle, which is dark, encased in rock and lava, and openly wreaks havoc wherever it floats. For small eyes and ears, this could also be too intense.
That being said, Super Mario Bros is one of the cutest and most enjoyable animated films that I've seen in a long time. It doesn't bring the emotional power of a film like Cars or Finding Nemo – not even close – but it was nice to be able to take my daughter to a theater and allow her to have a real movie experience for the first time. I also appreciated the themes of friendship, love, and loyalty that were woven throughout.
It's a great, clean movie that the whole family can enjoy – no virtue signaling or politically correct agenda items in sight.
Watch the trailer for the film here:
---
The opinions in this article are specific to its author, and do not necessarily reflect the opinions of the entire Counter Culture Mom team. This specific article was written by Summer Lane, and may not be reproduced, except to quote for reviews or interviews, without the express permission of the author. 
*
Summer Lane is the #1 bestselling author of 30 books, including the hit Collapse Series and Resurrection Series. She is an experienced journalist and columnist who reports on news within the U.S. and abroad. She is the Associate Editor for Right Side Broadcasting Network. Additionally, she analyzes politics and policies on The Write Revolution.
Summer is also a mom and wife who enjoys rural country living, herding cats, and gardening. She is passionate about writing about women's issues, parenting, and politics from a theologically-grounded perspective that points readers to the good news of the gospel.
Download Our New Counter Culture Mom App to get our trending news and pop culture alert notifications. Connect with other parents in the Parent Chat section to gain helpful ideas on how to counteract the Pop Culture Cult!
Be sure to contact us if there is an issue you would like to have us write about! Our mission is to help parents deal with today's lifestyle trends and how to biblically navigate them.