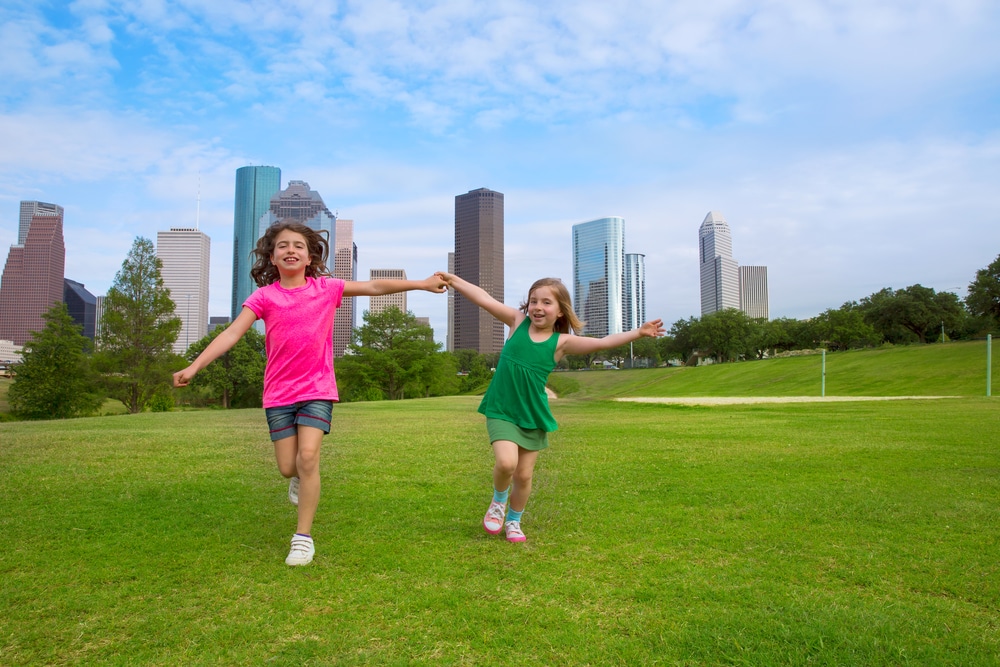 01 May, 2023

Family-friendly vacation hotspots: Texas Edition

Posted at 5:30 pm

in

apps

,

art

,

being proactive

,

books

,

celebrities

,

college

,

education

,

faith and inspiration

,

family

,

goal setting

,

health

,

holidays

,

homeschool

,

Kid's activities

,

LBGTQ

,

media reviews

,

mental health

,

movies

,

music

,

newsfeed

,

parenting

,

politics

,

positive entertainment

,

pro life

,

relationships

,

religion

,

reviews

,

safety measures

,

sexting

,

sexuality

,

social media

,

technology

0 Comments
Travel/Family Activities
By Summer Lane
Photo: Deposit
To continue our series on family-friendly travel destinations, we're hitting the road and embarking on a tour of the Lone Star State. That's right – the great state of Texas can't be beaten when it comes to parks, beaches, cities, and museums!
Last week, we hit the high points of California, but today, let's look at a few of the top travel destinations in the largest geographic state of the Union!
I tried to keep the list to only five major attractions, but Texas is so big, I expanded it to six!
The Alamo
It goes without saying that the Alamo is a historical site that everyone needs to visit at least once! Located in the heart of San Antonio, you can get up close to the place where Davy Crockett made his last stand in the historic Spanish mission. Per their website: "The Alamo is like nowhere else: the jewel of Texas heritage and a historic destination for the entire family. Discover the place that has captured the world's attention for generations."
Get tickets here.
May 1, 1718

Mission San Antonio de Valero was founded by Father Antonio de San Buenaventura y Olivares.

Read more about the mission period on our website. https://t.co/aWCMUsvrOC pic.twitter.com/3HDcowIPg1

— The Alamo (@OfficialAlamo) May 1, 2023
Natural Bridge Caverns
Also located in San Antonio, you'll get a kick out of the gorgeous underground caverns, along with attractions for the whole family – like ziplining, fossil digs, and trail hiking! Via the site's official website:
"Explore the Discovery Tour, where state-of-the-art lighting illuminates massive, otherworldly formations formed by single drops of water and the slow passage of time. Or, explore our Hidden Wonders Tour, where shadows dance over delicate formations and mystery awaits in every shadow. Take to the skies high above Texas as you ascend the Twisted Trails or for a true test, try tackling our Adventure Tours. Experience a sense of discovery finding your way through our AMAZEn' Ranch Roundup, a 5,000 square foot outdoor maze."
Space Center Houston
Hop on over to Houston for an unforgettable experience at the Space Center, a science-based museum that will thrill the space-aficionados in your family. The Space Center acts as the visitor center for the NASA Johnson Space Center.
Check out their guided tours, take a jaunt through the museum of dedicated homeschool days, overnight experiences, and even space camp. You can skip the line and purchase your tickets online!
East Texas Elephant Experience
Do something unique and memorable with your crew and take a trip through the incredible East Texas Elephant Experience. Located in Cut and Shoot, Texas, just off Highway 105 East, take a tour through an elephant preserve and get up close and personal with some of God's most majestic creatures.
The preserve is a "multi generational family" program that has "dedicated our lives to elephants in human care for the past fifty years."
Tours are around 1.5 hours long and you'll get to learn about the lives of elephants, as well as how they eat, how they're cared for – and what their personalities are like! You'll need to make reservations for this one. You can do so here.
Galveston
Hit the shores of the Gulf Coast in the coastal island city of Galveston. Take the kids to Pleasure Pier, where they can ride amusement attractions, and don't forget to swing by Moody Gardens, famed for their Aquarium Pyramid, along with a plethora of interactive activities for the little ones.
The breakfast burrito is said to be Galveston's "unofficial dish"! The vibrant food scene here on the island has top-notch tacos and burrito joints waiting to be savored. 🌮💙🌯

Tour the best spots in town at https://t.co/25JdkMbIz6#NationalBurritoDay #LoveGalveston pic.twitter.com/o1o7r5X2uW

— Visit Galveston (@GalvestonIsland) April 6, 2023
Galveston is also the location of one of Texas's best known family attractions, Schlitterbahn Waterpark. You'll also find plenty of dining and museum options in downtown Galveston.
Learn more about visiting the city here.
The Dallas Zoo & Arboretum/Botanical Garden
Dallas and the outlying districts around it is really large – but no list would be completed without mentioning a couple of the attractions in this city. The Dallas Zoo will entertain the kids, and a walk through the charming Dallas Arboretum and Botanical Garden will bring some color into your cheeks!
You can also check out KidZania in the Stonebriar Centre mall in Frisco that allows children to role-play over 100 different professions, like podcasting and airline piloting. Read more about that in this article from USA Today, which also mentions the Dallas Zoo and Arboretum.
Stay tuned for the next installment. I will be going through several major states in the U.S. and highlighting the top five tourist hotspots for families this year!
---
The opinions in this article are specific to its author, and do not necessarily reflect the opinions of the entire Counter Culture Mom team. This specific article was written by Summer Lane, and may not be reproduced, except to quote for reviews or interviews, without the express permission of the author. 
*
Summer Lane is the #1 bestselling author of 30 books, including the hit Collapse Series and Resurrection Series. She is an experienced journalist and columnist who reports on news within the U.S. and abroad. She is the Associate Editor for Right Side Broadcasting Network. Additionally, she analyzes politics and policies on The Write Revolution.
Summer is also a mom and wife who enjoys rural country living, herding cats, and gardening. She is passionate about writing about women's issues, parenting, and politics from a theologically-grounded perspective that points readers to the good news of the gospel.
Download Our New Counter Culture Mom App to get our trending news and pop culture alert notifications. Connect with other parents in the Parent Chat section to gain helpful ideas on how to counteract the Pop Culture Cult!
Be sure to contact us if there is an issue you would like to have us write about! Our mission is to help parents deal with today's lifestyle trends and how to biblically navigate them.