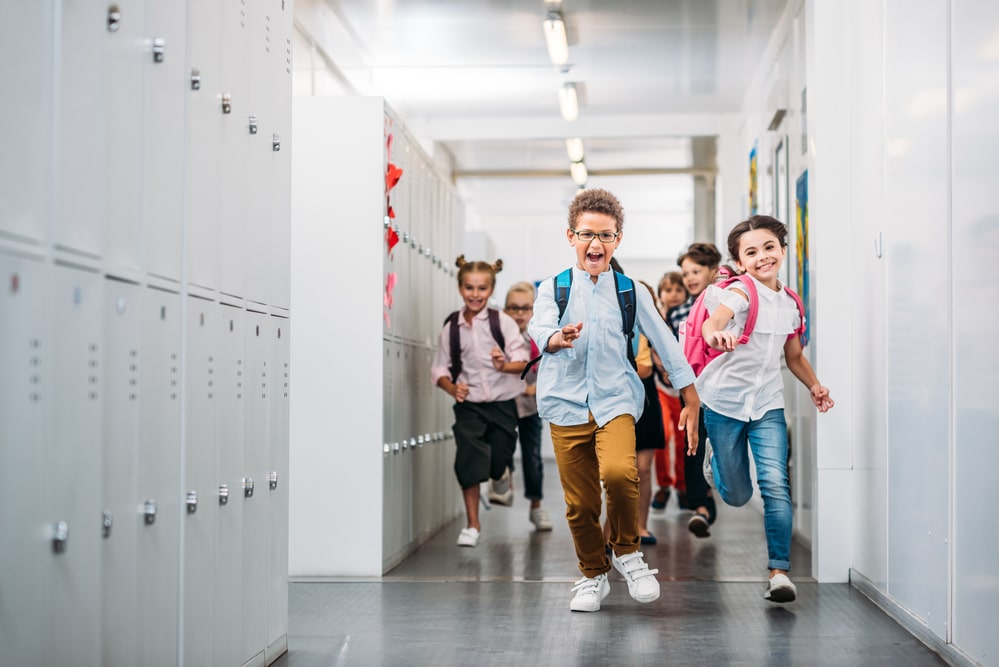 28 Jul, 2023

Back-to-school Scriptural encouragement

Posted at 5:30 pm

in

apps

,

art

,

being proactive

,

books

,

celebrities

,

college

,

education

,

faith and inspiration

,

family

,

goal setting

,

health

,

holidays

,

homeschool

,

Kid's activities

,

LBGTQ

,

media reviews

,

mental health

,

movies

,

music

,

newsfeed

,

parenting

,

politics

,

positive entertainment

,

pro life

,

relationships

,

religion

,

reviews

,

safety measures

,

sexting

,

sexuality

,

social media

,

technology

0 Comments
Opinion/Biblical Encouragement/Parenting
By Summer Lane
Photo: Deposit
Going back to school after a summer of poolside fun and a few seaside vacations (hopefully – I can dream!) can be difficult.
It's easy to get used to the lazier summer days and the break in an astringent school year schedule. Whether you're homeschooling your kids or your children attend a traditional on-campus school, a new school semester signals the beginning of another year of growth, lessons, and opportunities.
Here are a few Scriptural reminders to hang onto as you prepare to face the onslaught of school events, sports games, and holidays!
Jesus gives us peace
Jesus promises that no matter what, He is the bringer of perfect peace. John 14:27 reminds us of this: "Peace I leave with you; my peace I give you. I do not give to you as the world gives. Do not let your hearts be troubled and do not be afraid."
Your investment in your kids' lives is important
Even on the hardest days of parenting, remember this: what you are doing is important, and it matters! Proverbs 22:6 says, "Train up a child in the way he should go; even when he is old he will not depart from it." Parenting is about preparing the generation of tomorrow for the chaotic world that lay ahead and arming them the truth of God's Word.
Children are a gift
In the midst of the craziness and the trials of our lives, it can be easy to forget how miraculous and beautiful the gift of parenthood really is! We all love our children, but we're all only human. Life is hard at times. We tend to get lost in the blur of stress, tension, and disappointments. Our kids are gifts from above – they challenge us, but they keep us grounded. Psalm 127:3 explains it like this: "Children are a gift from the Lord; they are a reward from him."
Jesus has a special place in his heart for our children
We can rest assured that our kiddos are loved and protect by our Lord Jesus Christ. In Matthew 19:14, Jesus shows his overflowing love for the little ones when he invites the smallest members of our world to come to him. "Jesus said, 'Let the little children come to me, and do not hinder them, for the kingdom of heaven belongs to such as these.'"
God-fearing and truth-loving kids are the ultimate parent brag
Let us boast only in Jesus – and that includes when we see the Lord moving powerfully in the lives of our kids! "I have no greater joy than to hear that my children are walking in the truth," 3 John 1:4 says. How true! Our hard work will pay off someday, and we can beam with well-earned, righteous pride when see our children succeed in their lives, all for the glory of God.
***
---
The opinions in this article are specific to its author, and do not necessarily reflect the opinions of the entire Counter Culture Mom team. This specific article was written by Summer Lane, and may not be reproduced, except to quote for reviews or interviews, without the express permission of the author. 
*
Summer Lane is the #1 bestselling author of 30 books, including the hit Collapse Series and Resurrection Series. She is an experienced journalist and columnist who reports on news within the U.S. and abroad. She is the Associate Editor for Right Side Broadcasting Network. Additionally, she analyzes politics and policies on The Write Revolution.
Summer is also a mom and wife who enjoys rural country living, herding cats, and gardening. She is passionate about writing about women's issues, parenting, and politics from a theologically-grounded perspective that points readers to the good news of the gospel.
Download Our New Counter Culture Mom App to get our trending news and pop culture alert notifications. Connect with other parents in the Parent Chat section to gain helpful ideas on how to counteract the Pop Culture Cult!
Be sure to contact us if there is an issue you would like to have us write about! Our mission is to help parents deal with today's lifestyle trends and how to biblically navigate them.