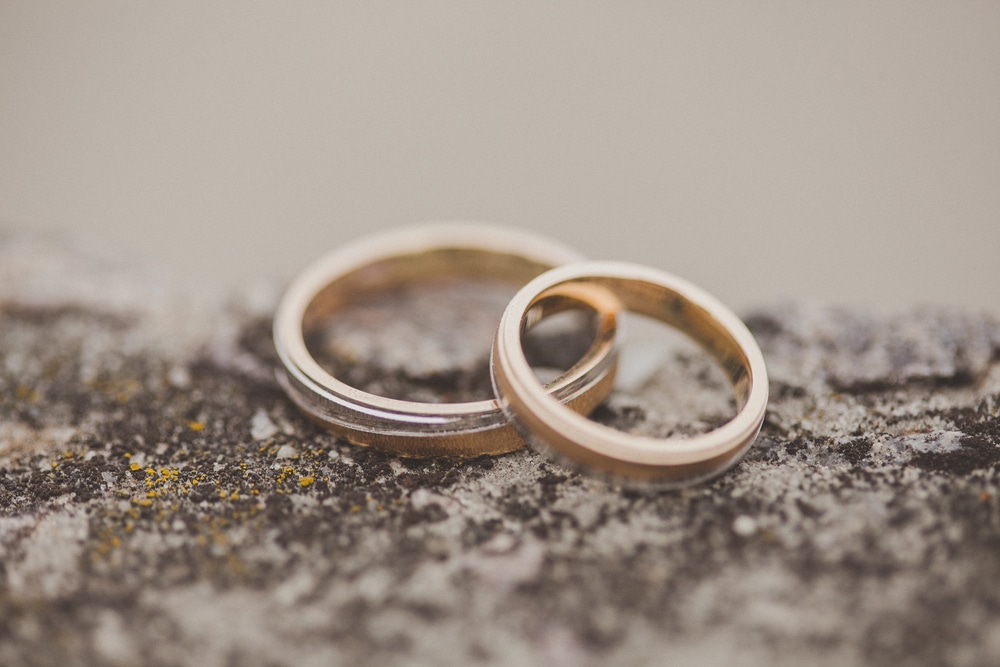 25 Aug, 2023

Four great books for fostering a wonderful relationship with your spouse

Posted at 3:30 pm

in

apps

,

art

,

being proactive

,

books

,

celebrities

,

college

,

education

,

faith and inspiration

,

family

,

goal setting

,

health

,

holidays

,

homeschool

,

Kid's activities

,

media reviews

,

mental health

,

movies

,

music

,

newsfeed

,

parenting

,

positive entertainment

,

relationships

,

religion

,

reviews

,

safety measures

,

social media

,

technology

0 Comments
Entertainment/Books/Marriage
By Summer Lane
Photo: Deposit
In Genesis 2:24, the Bible tells us that a man shall leave his mother and father and be joined unto his wife – and the two shall become one flesh.
Marriage is a special covenant between one man and one woman. For the Christian, it should be a lifelong commitment, barring extenuating circumstances like infidelity or abandonment (Matt. 5:32, 1 Corinthians 7:15). This is not to say that divorce is something that the Bible encourages in either of these situations. God hates divorce (Malachi 2:16), and the goal is to live out a lifelong marriage until "death do us part."
But hey – nobody said marriage is easy! There is a big difference between the feeling of love and choosing to love someone, even if that feeling has slipped out of sight.
Here are a few resources that may encourage you and your spouse, no matter what season of your relationship you are walking through!
The 5 Love Languages: The Secret to Love That Lasts, by Gary Chapman
From the book description:
Falling in love is easy. Staying in love—that's the challenge. How can you keep your relationship fresh and growing amid the demands, conflicts, and just plain boredom of everyday life?
In the #1 New York Times international bestseller The 5 Love Languages, you'll discover the secret that has transformed millions of relationships worldwide. Whether your relationship is flourishing or failing, Dr. Gary Chapman's proven approach to showing and receiving love will help you experience deeper and richer levels of intimacy with your partner—starting today.
The 5 Love Languages is as practical as it is insightful. Updated to reflect the complexities of relationships today, this new edition reveals intrinsic truths and applies relevant, actionable wisdom in ways that work.
Includes the Couple's Personal Profile assessment so you can discover your love language and that of your loved one.
Get the book HERE!
Love & Respect, by Dr. Emerson Eggerichs
From the book description:
A New York Times best-selling marriage book making a difference! More than two million copies sold!
The Crazy Cycle says: Without love, she reacts without respect. Without Respect, he reacts without love.
This is the book you need to help your marriage stop spinning on the Crazy Cycle.
Based on over three decades of counseling, as well as scientific and biblical research, Dr. Emerson Eggerichs and his wife, Sarah, have been changing the way couples talk to, think about, and treat each other around the globe for over twenty years.
What do you want for your marriage?
Want some peace? Want to feel close? Want to feel valued? Want to experience marriage the way God intended? Then why not try some Love & Respect.
A wife's one driving need is to feel loved. When that need is met, she is happy.
A man's one driving need is to feel respected. When that need is met, he is happy.
This doesn't mean that women don't need to be respected. They absolutely do.
This doesn't mean that men don't need to be loved. They absolutely do.
But, in the midst of conflict, the driving need for a woman is love and the driving need for a man is respect. When either of these needs isn't met, things get crazy. Love & Respect reveals why spouses react negatively to each other, and how they can deal with such conflict quickly, easily, and biblically so they can get off and stay off the Crazy Cycle.
Get the book HERE!
Love for a Lifetime: Building a Marriage That Will Go the Distance, by Dr. James Dobson
From the book description:
The joining of husband and wife in marriage is the most fulfilling human relationship possible. There is nothing like being loved unconditionally and intimately, decade after decade, by someone who promises to be there for better or for worse for the remaining days of your lives.
For this reason, nurturing and celebrating each other is the most important investment of time and energy you can make as a couple. And millions around the world can testify, the surest way to preserving a marriage is by applying the principles outlined in God's Word.
With Bible-based insights shared by today's foremost family advocate, Love for a Lifetime is a modern classic. This newly updated edition delivers the wisdom that will bring success to your marriage… for as long as you both shall live.
Get the book HERE!
The Meaning of Marriage, by Timothy Keller
From the book description:
Are you and your spouse struggling to keep your marriage alive? You'll welcome Pastor Keller's wise insights about love and commitment. Drawing from his sermons, he and his wife frankly discuss difficulties couples experience and show how God's Word can provide a blueprint for a healthy, loving lifelong relationship. Ideal for couples, pastors, and marriage counselors.
Get the book HERE!
***
---
The opinions in this article are specific to its author, and do not necessarily reflect the opinions of the entire Counter Culture Mom team. This specific article was written by Summer Lane, and may not be reproduced, except to quote for reviews or interviews, without the express permission of the author. 
*
Summer Lane is the #1 bestselling author of 30 books, including the hit Collapse Series and Resurrection Series. She is an experienced journalist and columnist who reports on news within the U.S. and abroad. She is the Associate Editor for Right Side Broadcasting Network. Additionally, she analyzes politics and policies on The Write Revolution.
Summer is also a mom and wife who enjoys rural country living, herding cats, and gardening. She is passionate about writing about women's issues, parenting, and politics from a theologically-grounded perspective that points readers to the good news of the gospel.
Download Our New Counter Culture Mom App to get our trending news and pop culture alert notifications. Connect with other parents in the Parent Chat section to gain helpful ideas on how to counteract the Pop Culture Cult!
Be sure to contact us if there is an issue you would like to have us write about! Our mission is to help parents deal with today's lifestyle trends and how to biblically navigate them.