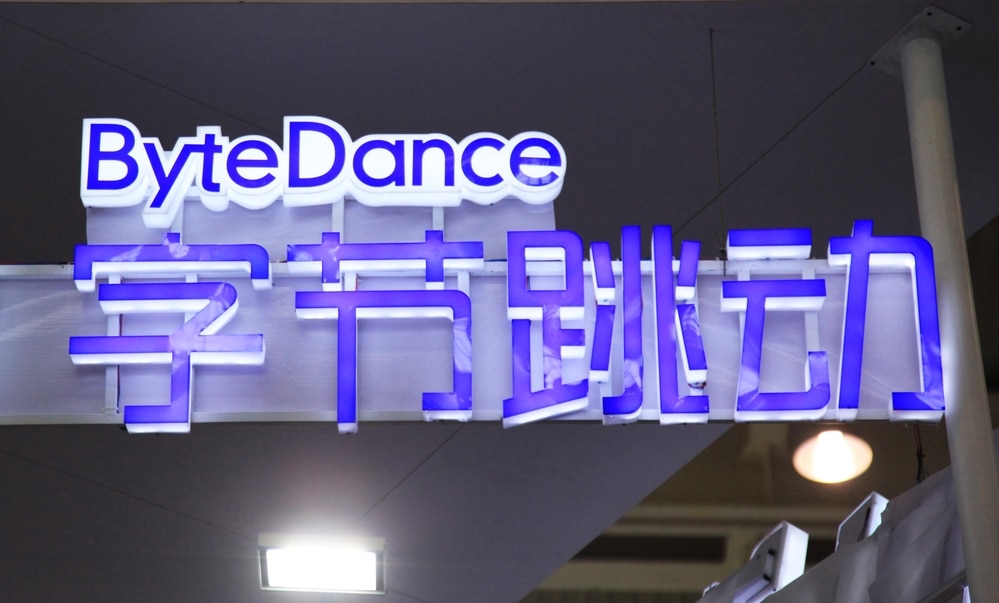 24 Mar, 2023

Why you should BOOT TikTok from your kids' devices

Posted at 5:30 pm

in

apps

,

art

,

being proactive

,

books

,

celebrities

,

college

,

education

,

faith and inspiration

,

family

,

goal setting

,

health

,

holidays

,

homeschool

,

Kid's activities

,

LBGTQ

,

media reviews

,

mental health

,

movies

,

music

,

newsfeed

,

parenting

,

politics

,

positive entertainment

,

pro life

,

relationships

,

religion

,

reviews

,

safety measures

,

sexting

,

sexuality

,

social media

,

technology

0 Comments
Opinion/Parenting/Current Events
By Summer Lane
Photo: Deposit, Editorial Use Only
In 2020, President Donald Trump banned new downloads of the wildly popular TikTok app from digital devices in the United States, which was owned by a Chinese firm, Bytedance. Trump made it clear that the app was a security threat to the U.S. and took action to curb its encroachment onto American devices, but the ban didn't hold.
Today, TikTok is a virally popular app, boasting endless bite-sized videos from users all over the globe. Users can swipe through videos and, depending on what they like or how much time they spend watching certain things, the algorithm built into the TikTok app will learn what each user prefers to see.
On Thursday, U.S. TikTok CEO Shou Zi Chew confirmed to Rep. Kat Cammack, R-Fla., that TikTok, which is still owned by Bytedance, can indeed access American user data during a full hearing with the House Energy and Committee on Capitol Hill.
At the end of the day, what most Americans are really curious to know is whether China is storing this data for malicious purposes. Further, many parents are concerned that the TikTok app may not be safe for their children to use.
The bottom line is this:
First, the Chinese Communist Party has an invested interest in TikTok.
And second, the CCP is already at war with the United States, so we need to start acting like it.
TikTok and the CCP
If you watched the Counter Culture Mom's series last week about the CCP's incursion on American sovereignty, you know that China began its subversive warfare against the U.S. many decades ago.
TikTok is merely one methodology that the CCP is using to gather data and intelligence on American citizens. According to the Washington Examiner, Chew's testimony on Capitol Hill this week only confirmed prior reports that Bytedance had links to the Chinese government, wherein the CCP built a program of "co-option, infiltration, and legal and extra-legal coercion" into Bytedance.
The outlet further reported:
"The Australian Strategic Policy Institute found that ByteDance 'collaborates with public security bureaus across China, including in Xinjiang where it plays an active role in disseminating the party-state's propaganda on Xinjiang.' The assessment followed the Human Rights Watch warning in 2020 that 'party committee members at ByteDance regularly gather to study President Xi Jinping's speeches and pledge to follow the party in technological innovation.' The report also 'found that Douyin, TikTok's analogue in China, directly aids Party propaganda and repression, and its top leaders are 'double-hatted' in official propaganda organizations.'"
To summarize: TikTok is compromised by Chinese government entities, and guess what? The CCP doesn't like the U.S. They will do anything to bring us down – and TikTok is just one of many ways that they are gathering sensitive data on the day-to-day lives and predilections of Americans.
Get TikTok off your kids' phones!
If your child has a cellphone, the chances that they have downloaded TikTok are very high. TikTok is a free app, and it is incredibly easy to use. It's also very addicting. Kids and young adults will spend hours watching video after video, and likewise aspiring to become "TikTok Famous" by uploading their own content into the digital cloud.
What's worse, TikTok has become a breeding ground for radical propaganda and hateful rhetoric from politically-fueled agenda pushers. For example, your child may come across videos of kids their age who are seeking to or are currently in the process of "transitioning" their genders from male to female or from female to male. There is a LOT of transgender-affirming content on TikTok.
Even more disturbingly, TikTok is an easy way for child predators to look for easy targets. In 2022, TikTok came under investigation by the Department of Homeland Security (DHS) for being the "perfect place for predators," as reported by ARS Technica:
"'It is a perfect place for predators to meet, groom and engage children,' said Erin Burke, unit chief of the child exploitation investigations unit at Homeland Security's cyber crime division, calling it the 'platform of choice' for the behavior."
Here's a great example of the kind of disturbing content your child will likely encounter while using the app, where TikTok content creator Jeffrey Marsh, who is known for this kind of disgusting content:
In case you needed another reason why TikTok should be banned… pic.twitter.com/ccwrGArtr6

— Steven Crowder (@scrowder) March 23, 2023
Don't kid yourself – TikTok is an extremely dangerous place for any child to be, whether they are five or 15. No child should be allowed to download or use the TikTok app without their parents' knowledge, supervision, and clear boundaries set in place.
Even then, knowing the data-collection that's happening behind scenes, feeding personal and intimate information to the Chinese Communist Party from your phone, you have to ask yourself: Is it worth it?
It is worth it to sacrifice the innocence of your children on the altar of a popular app?
Is it worth it to allow the CCP to store even more data on both you and your family than they already have gleaned from the many Chinese-compromised corporations and government agencies here at home?
No. It's not.
Do yourself and your family a favor and kick TikTok to the curb. There are much better ways to spend your time – and much better apps to download!
---
The opinions in this article are specific to its author, and do not necessarily reflect the opinions of the entire Counter Culture Mom team. This specific article was written by Summer Lane, and may not be reproduced, except to quote for reviews or interviews, without the express permission of the author. 
*
Summer Lane is the #1 bestselling author of 30 books, including the hit Collapse Series and Resurrection Series. She is an experienced journalist and columnist who reports on news within the U.S. and abroad. She is the Associate Editor for Right Side Broadcasting Network. Additionally, she analyzes politics and policies on The Write Revolution.
Summer is also a mom and wife who enjoys rural country living, herding cats, and gardening. She is passionate about writing about women's issues, parenting, and politics from a theologically-grounded perspective that points readers to the good news of the gospel.
Download Our New Counter Culture Mom App to get our trending news and pop culture alert notifications. Connect with other parents in the Parent Chat section to gain helpful ideas on how to counteract the Pop Culture Cult!
Be sure to contact us if there is an issue you would like to have us write about! Our mission is to help parents deal with today's lifestyle trends and how to biblically navigate them.