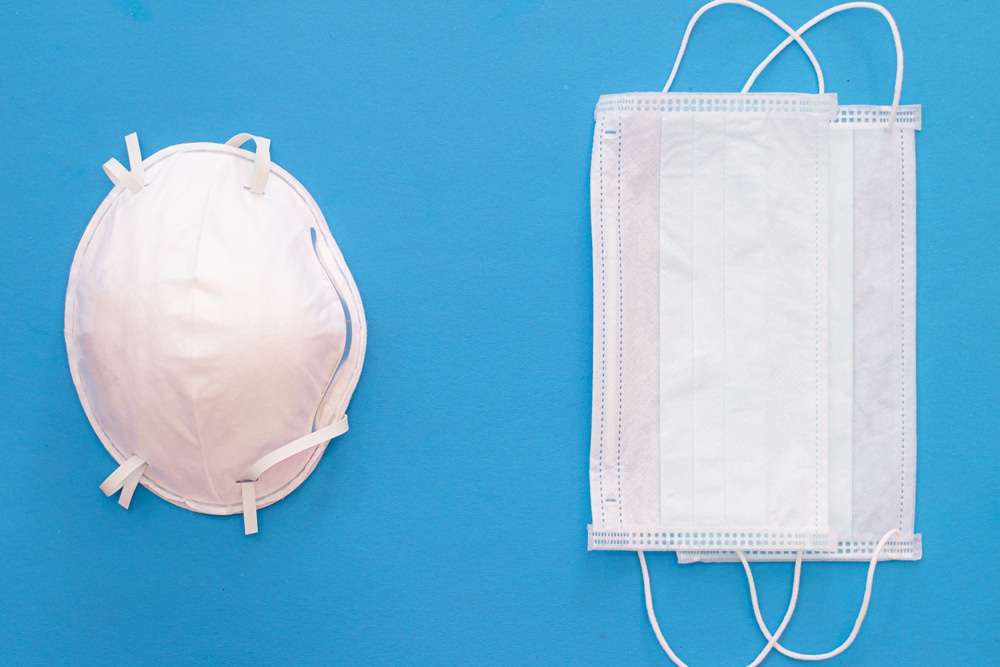 21 Aug, 2023

#DoNotComply trends on X this week amid rumors of Covid resurgence

Posted at 5:30 pm

in

apps

,

art

,

being proactive

,

books

,

celebrities

,

college

,

education

,

faith and inspiration

,

family

,

goal setting

,

health

,

holidays

,

homeschool

,

Kid's activities

,

media reviews

,

mental health

,

movies

,

music

,

newsfeed

,

parenting

,

positive entertainment

,

relationships

,

religion

,

reviews

,

safety measures

,

social media

,

technology

0 Comments
News/Analysis/Encouragement
By Summer Lane
Photo: Deposit
Maybe you've seen the news lately: Covid is supposedly making a comeback.
It's true. According to alarming headlines from outlets like ABC, Reuters, and NBC, a new variant of the Covid virus could be emerging soon. In fact, the Biden administration is reportedly prepared to return to astringent Covid-era "safety" protocols, based on a report that has gone viral from Infowars, in which they cited inside information from whistleblower sources at the TSA and the U.S. Border Patrol.
How should we respond to this kind of news? I would personally posit that Americans are so desensitized to the non-stop wheel of crisis in our country that many people won't give these revelations a second thought.
However, if we've learned anything at all from the first Covid pandemic, it's that with every crisis, the government will step in to expand their powers in any way that they can – via lockdowns, astringent masking policies, and vaccine mandates.
The fear campaign is kicking off. Must be election season. #DoNotComply

— Joseph Trimmer (@josephtrimmer_) August 19, 2023
The Counter Culture Mom Show has done plenty of digging into the dirty dealings behind hospital Covid protocols, the Covid vaccine, and China's role in spreading the virus into the U.S. So, here at CCM, the topic of Covid is hardly untreaded territory!
On Monday, as social media users continued to learn about the disturbing new whistleblower account from Infowars, #DoNotComply began to trend on X (formerly known as Twitter).
Alex Jones says a TSA whistleblower has told him TSA employees were instructed on Tue that masks are coming back by Oct for travelers & full Covid restrictions/lockdowns by December due to a new "dangerous variant" out of Canada

I am sure I have TSA workers who follow. True? pic.twitter.com/aNW1bdHqNw

— TheQuartering (@TheQuartering) August 19, 2023
X users began indicating their resolve to stand firmly against any mask mandates or Covid policies that may be coming down the pike. And that pike may be soon – according to the initial report from the TSA whistleblower, airlines are reportedly poised to reinstate mask mandates in mid-October.
It's important to remember as Christians that we need not fear the next crisis that lay before us – whether it is manufactured or not. You likely have your own opinions and beliefs about Covid, but one thing is for certain: it appears that many Americans today are not eager about returning to Covid-era regulations, especially when so many of them – like masking – were scientifically proven to be completely useless safety measures.
And so, we must ask ourselves what the truth is. Will we choose to live in fear, or will we choose to live in freedom? Don't be alarmed if you hear about Covid-related protocols being implemented as the country prepares to gear up for a 2024 election season next year.
We faced the same thing in 2020, but this time, we are armed with much more knowledge about Covid, its origins, its potential treatments, and the government's unabashed inclination toward utilizing a "public health emergency" to institute lockdowns and mandates.
Hold tight to this nugget of encouragement as you push forward into this busy week:
"Fear not, for I am with you; be not dismayed, for I am your God; I will strengthen you, I will help you, I will uphold you with my righteous right hand."

Isaiah 41:10
***
---
The opinions in this article are specific to its author, and do not necessarily reflect the opinions of the entire Counter Culture Mom team. This specific article was written by Summer Lane, and may not be reproduced, except to quote for reviews or interviews, without the express permission of the author. 
*
Summer Lane is the #1 bestselling author of 30 books, including the hit Collapse Series and Resurrection Series. She is an experienced journalist and columnist who reports on news within the U.S. and abroad. She is the Associate Editor for Right Side Broadcasting Network. Additionally, she analyzes politics and policies on The Write Revolution.
Summer is also a mom and wife who enjoys rural country living, herding cats, and gardening. She is passionate about writing about women's issues, parenting, and politics from a theologically-grounded perspective that points readers to the good news of the gospel.
Download Our New Counter Culture Mom App to get our trending news and pop culture alert notifications. Connect with other parents in the Parent Chat section to gain helpful ideas on how to counteract the Pop Culture Cult!
Be sure to contact us if there is an issue you would like to have us write about! Our mission is to help parents deal with today's lifestyle trends and how to biblically navigate them.