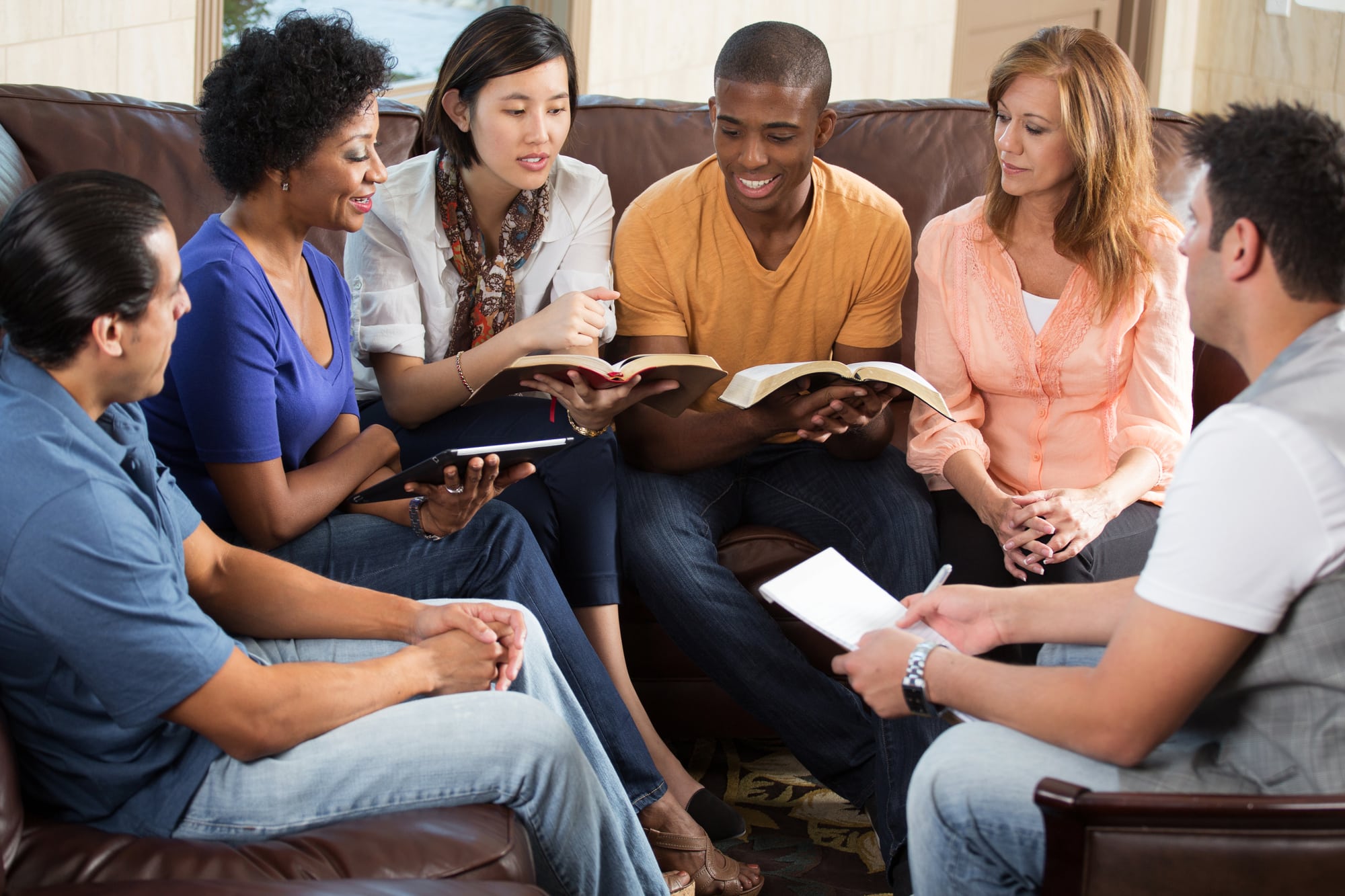 28 Apr, 2023

Five steps to cultivating community in your small groups

Posted at 5:30 pm

in

apps

,

art

,

being proactive

,

books

,

celebrities

,

college

,

education

,

faith and inspiration

,

family

,

goal setting

,

health

,

holidays

,

homeschool

,

Kid's activities

,

LBGTQ

,

media reviews

,

mental health

,

movies

,

music

,

newsfeed

,

parenting

,

politics

,

positive entertainment

,

pro life

,

relationships

,

religion

,

reviews

,

safety measures

,

sexting

,

sexuality

,

social media

,

technology

0 Comments
Opinion/Biblical Advice
By Summer Lane
Photo: Deposit
If you're a Bible-believing Christian who's worth his or her salt, you likely have a hunger to surround yourself with like-minded believers who hold fast to the truth and the freedom of the gospel.
In fact, In Hebrews 10:24-25, the Bible says, ""And let us consider one another in order to provoke love and good works, not neglecting to gather together, as some are in the habit of doing, but encouraging each other, and all the more as you see the day approaching."
It is good and healthy to spend time with other Christians – to build each other up, share in each other's lives, support each other through hard times, and pray for each other through good and bad.
In the church, there are five very simple and easy ways to cultivate a sense of deep community among Christian believers through small groups, life groups, and Sunday schools.
Whether you're a Sunday school leader or the facilitator of a homeschooling group, these five important bullet points will nurture the intimacy of your connection with believers around you!
First, you need to invite people.

Your small group or Sunday school is not meant to be an exclusive club where only your closest friends are welcome to participate. If you're uncomfortable inviting outsiders into your inner circle, examine your heart and ask yourself why that is. To grow your group, you need to actively invite people and welcome them into your fellowship with open arms. God made us for fellowship – embrace your brothers and sisters in love!

Connect with new attenders

. Commit yourself to knowing everyone's name. Gather their contact information and make sure they are included in everything – never exclude new attenders or make them feel as if they must "earn" their way into anything. I've been at the receiving end of this incredibly hurtful attitude for most of my life, and it has never inspired me to return to any of those settings. I mean, would you? Remember that your words and more importantly, your omissions, can hurt people, so be inclusive, interactive, and observant!

Keep attendance

. This is very important, and this is where many groups fail. Every time you meet with your group, take note of who is there (this ties back into making sure you know everyone attending personally), and take note of who is not. When someone is not present, touch base with them. Check in. Make sure they're okay – make sure they know that they are missed, loved, and wanted! There is nothing worse than allowing someone to feel as if their absence isn't noticed.

Meet regularly but not excessively outside of church

. To foster real-life relationships and connections, you need to spend time together in the real Crazy, right? Meeting regularly should be simple and convenient. Consider doing something low-key: meet once a month for a potluck, for example. Get the families together, let the kids play, and just discuss your lives. This is a great way to spend time together in a casual environment and get to know each other better.

Have a teaching plan

. Structure is essential, even in the most basic small group. Without structure and a plan, any learning experience you're hoping to have is doomed to fail. Decide on a teaching plan and efficiently embark upon it. There is no such thing as a "perfect" Bible study or curriculum, but the point is this: make a decision, stick to your structure, and sally forth!
Here is a similar 5-point article from The Gospel Coalition that speaks to the importance of leading a small group. Check it out HERE.
---
The opinions in this article are specific to its author, and do not necessarily reflect the opinions of the entire Counter Culture Mom team. This specific article was written by Summer Lane, and may not be reproduced, except to quote for reviews or interviews, without the express permission of the author. 
*
Summer Lane is the #1 bestselling author of 30 books, including the hit Collapse Series and Resurrection Series. She is an experienced journalist and columnist who reports on news within the U.S. and abroad. She is the Associate Editor for Right Side Broadcasting Network. Additionally, she analyzes politics and policies on The Write Revolution.
Summer is also a mom and wife who enjoys rural country living, herding cats, and gardening. She is passionate about writing about women's issues, parenting, and politics from a theologically-grounded perspective that points readers to the good news of the gospel.
Download Our New Counter Culture Mom App to get our trending news and pop culture alert notifications. Connect with other parents in the Parent Chat section to gain helpful ideas on how to counteract the Pop Culture Cult!
Be sure to contact us if there is an issue you would like to have us write about! Our mission is to help parents deal with today's lifestyle trends and how to biblically navigate them.