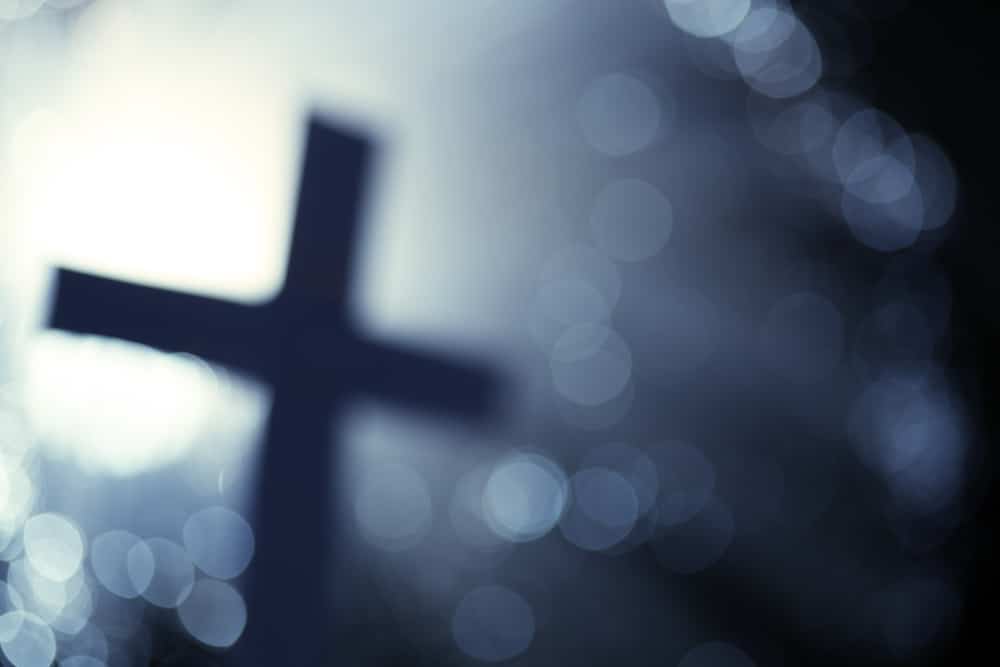 31 Mar, 2023

A Christlike response to the Nashville shooting and the trans movement

Posted at 5:30 pm

in

apps

,

art

,

being proactive

,

books

,

celebrities

,

college

,

education

,

faith and inspiration

,

family

,

goal setting

,

health

,

holidays

,

homeschool

,

Kid's activities

,

LBGTQ

,

media reviews

,

mental health

,

movies

,

music

,

newsfeed

,

parenting

,

politics

,

positive entertainment

,

pro life

,

relationships

,

religion

,

reviews

,

safety measures

,

sexting

,

sexuality

,

social media

,

technology

1 Comment
Opinion
By Summer Lane
Photo: Deposit
We live in a broken world. This is something that everyone can observe. In John 16:33, Jesus said, "I have told you these things, so that in me you may have peace. In this world you will have trouble. But take heart! I have overcome the world."
We will all have troubles and trials and difficult moments in our lives. This is a guarantee. And this week, in the wake of the horrific Nashville school shooting that left six people dead – including three children – the nation is grasping at straws, struggling to understand how something so evil could possibly happen.
What makes the shooting even more disturbing is that the person who carried out the slaughter, a trans woman, specifically targeted children in a Christian school. The New York Post reported on Thursday that this woman was previously counseled by Pastor Chad Scruggs – the father of one of the children murdered this week, Hallie Scruggs.
This appears to make the crime that much more premeditated.
In the shock and horror following the hateful killings, the transgender community has been railing against the Christian community, claiming that it is culture that drove this trans shooter to kill innocent people, rather than laying the blame at the feet of the debased human who carried out the crime.
An event that was previously scheduled to take place at the Supreme Court of the United States, the "Trans Day of Vengeance," was only just recently cancelled (on Thursday) due to the massive backlash (can you say, "in poor taste," anyone?).
In fact, the violent rhetoric that is often infused into the increasingly militant arm of the Alphabet Brigade is far and away an actual incitement of extremism. Another example is the former press secretary for the "Governor" of Arizona (Democrat Katie Hobbs, who ran a gubernatorial campaign from her basement) Josselyn Berry:
This is Governor Katie Hobbs's press secretary, Josselyn Berry, advocating for violence against those who oppose the radical Trans agenda. pic.twitter.com/5dH7aCmi8U

— Charlie Kirk (@charliekirk11) March 29, 2023
This week, Berry resigned after her tasteless post, but not before allowing Americans a glimpse into the debased logicality of the transgender movement.
Hint: there is no logic. It is all subjective, all fleeting. It is representative of man's war against nature itself.
Here's another example of PEACEFUL behavior from a trans activist:
Transgender encourages people to fight in Tennessee… saying "we are going to die anyways!"

Did this guy inspire the School Shooting in Nashville today? pic.twitter.com/QlIqz6kR7y

— Lancevideos (@lancevideos) March 28, 2023
Or how about the PEACEFUL trans activists who were storming the Tennessee Capitol Building this week?
Is there an insurrection happening in Tennessee? Will these kids be thrown into a gulag? Will the FBI arrest hundreds of people in a dragnet? Will we have a special committee on this? pic.twitter.com/TYX24M6oJp

— Charlie Kirk (@charliekirk11) March 30, 2023
On Thursday, White House Press Secretary Karrine Jean-Pierre all but officially endorsed the Nashville shooter's act of domestic terrorism by stating, "Our hearts go out to the trans community, as they are under attack right now."
Kari Lake, the GOP gubernatorial candidate of Arizona, appropriately responded on Twitter to KJP's reprobate remarks: "Disgusting. We should be sending our thoughts and prayers to the victims of this horrific tragedy. Six innocent people were targeted by a radical Progressive ideology simply because they were Christian."
As I previously reported with RSBN, at least four major shootings in the last several years have been carried out by either "trans" or "non-binary" identified shooters: Colorado Springs, Denver, Aberdeen, and Nashville.
Clearly, the transgender platform is not simply happy with "being able to live my life the way I want to." No, they demand that the rest of the world bend their knee to gender theory, insist on shoving it down the throats of our innocent children, and promote this sexually explicit behavior at "family friendly" drag shows.
This is not normal. This is not okay. And people need to start responding appropriately: we must resist this Marxist dogma.
But how, as Christians, can we resist the flames of delusional insanity when it comes to fighting against the trans movement? How can we lovingly but boldly push back on this poison that is confusing our children and demanding our blood fealty?
Tucker Carlson commented the following on the ideological clash between the Marxist trans movement and Christianity on his show this week:
"So, it's not an actual threat of violence from Christians that's inspiring some trans people to buy AR-15s. No, it's got to be more fundamental than that. And it is. The trans movement is the mirror image of Christianity, and therefore its natural enemy. In Christianity, the price of admission is admitting that you're not God. Christians openly concede that they have no real power over anything – and for that matter, very little personal virtue. They will tell you to your face that they are sinful and helpless and basically absurd….the trans movement takes the opposite view. Trans ideology claims dominion over nature itself. We can change the identity we were born with, they will tell you….Christians can never agree with this statement because these are powers that they believe God alone possesses."
Transgenderism is not reconcilable with Christianity. We who recognize that humans are made in the image of God, Imago Dei, cling to the structured and ordered and GOOD model of Creation that God gave us. Genesis 5:2 clearly states: "Male and female he created them, and he blessed them and named them Man when they were created."
Marxist dogma, when combined with the militant arm of transgenderism, demands "tolerance" in the form of complete and total submission to the movement. Their definition of "tolerance" is a new one, and it is not representative of what tolerance actually is. Their movement is based on subjective feelings and fleeting emotions. In their world, gender and identity are fluctuating constantly. Men and women can mutilate their bodies and pretend to be a member of the opposite sex, all while demanding that the world use "proper pronouns" while decrepit, creepy men shoulder their way into women's locker rooms. Absolutely normal and totally non-alarming behavior, right?
Christians can stop this madness – and this sexual abuse, in many cases – by doing one major thing:
Speak the truth in love. God is love, and therefore He is the definer of love. He is the Creator, and therefore He defines the parameters of science and biology and the universe that He breathed life into. 1 John 4:7-12 says:
7 Beloved, let us love one another, for love is from God, and whoever loves has been born of God and knows God. 8 Anyone who does not love does not know God, because God is love. 9 In this the love of God was made manifest among us, that God sent his only Son into the world, so that we might live through him. 10 In this is love, not that we have loved God but that he loved us and sent his Son to be the propitiation for our sins. 11 Beloved, if God so loved us, we also ought to love one another. 12 No one has ever seen God; if we love one another, God abides in us and his love is perfected in us.
Remember, the world's definition of love is quite different than the Biblical definition. Love as defined by the world is based on emotionality and subjectivity. Love as defined in the Bible is tempered with justice, with wrath, with mercy, with grace, and patience.
4 Love is patient, love is kind. It does not envy, it does not boast, it is not proud. 5 It does not dishonor others, it is not self-seeking, it is not easily angered, it keeps no record of wrongs. 6 Love does not delight in evil but rejoices with the truth. 7 It always protects, always trusts, always hopes, always perseveres.

8 Love never fails. But where there are prophecies, they will cease; where there are tongues, they will be stilled; where there is knowledge, it will pass away. (1 Corinthians 13:4-8)
If you really want to love your neighbor, you will not lie to him or her. You will not affirm their decisions to change their gender. You can honestly and lovingly, in gentleness and kindness, remind them that God's gender design is good and right and purposeful. You should never use preferred pronouns. You should not remain neutral. God calls us to speak the truth, and that means that we cannot remain neutral or deceitfully affirming to our friends and family even if they take offense.
Remind them gender matters. It's important. Sex is important. God's design for sex and how biology works is GOOD and perfect. He created us male and female and that is GOOD. However, our identity is note rooted in our sexual preferences or gender. It is rooted in our identity as humans who have been made in the image of God. Our identity and our worth is intertwined with Jesus Christ. We are not slaves to our physical bodies or our sexual whims and desires. We are more than that. We have been given dominion over this world (Genesis 1:26-28) because God in his gracious mercy loves us that much.
But He does require that we cast off sin and strive to live holy lives (1 John 3:4, 1 John 2:1-29, etc.).
For the Christian, the most important thing you could possibly do is be truthful. Cling to objective truth, because the world will constantly change. God's Word, by contrast, will never change. The trans movement, like so many other godless movements, is centered on self-worship. It is centered on the idolatry of the body.
Do not affirm the gender-bending predilections of your loved ones. The most hateful thing you could do possibly do is to affirm something that could cause someone to fall away from the love and truth of the gospel.
Christians, neutrality is not an option. You must be truthful. You must be bold. You can be loving, and gentle, and kind: but do not affirm this insanity. Do not support it in any way. Push back gently by reminding people of God's love and truthful revelations in Scripture.
The truth, as the Scripture says, will set us free. (John 8:31-32)
1 John 17:13-19:

13 But now I am coming to you, and these things I speak in the world, that they may have my joy fulfilled in themselves. 14 I have given them your word, and the world has hated them because they are not of the world, just as I am not of the world. 15 I do not ask that you take them out of the world, but that you keep them from the evil one. 16 They are not of the world, just as I am not of the world. 17 Sanctify them in the truth; your word is truth. 18 As you sent me into the world, so I have sent them into the world. 19 And for their sake I consecrate myself, that they also may be sanctified in truth.
For more resources on reaching out to the transgender community with the love of Christ, visit Focus on the Family. 
---
The opinions in this article are specific to its author, and do not necessarily reflect the opinions of the entire Counter Culture Mom team. This specific article was written by Summer Lane, and may not be reproduced, except to quote for reviews or interviews, without the express permission of the author. 
*
Summer Lane is the #1 bestselling author of 30 books, including the hit Collapse Series and Resurrection Series. She is an experienced journalist and columnist who reports on news within the U.S. and abroad. She is the Associate Editor for Right Side Broadcasting Network. Additionally, she analyzes politics and policies on The Write Revolution.
Summer is also a mom and wife who enjoys rural country living, herding cats, and gardening. She is passionate about writing about women's issues, parenting, and politics from a theologically-grounded perspective that points readers to the good news of the gospel.
Download Our New Counter Culture Mom App to get our trending news and pop culture alert notifications. Connect with other parents in the Parent Chat section to gain helpful ideas on how to counteract the Pop Culture Cult!
Be sure to contact us if there is an issue you would like to have us write about! Our mission is to help parents deal with today's lifestyle trends and how to biblically navigate them.