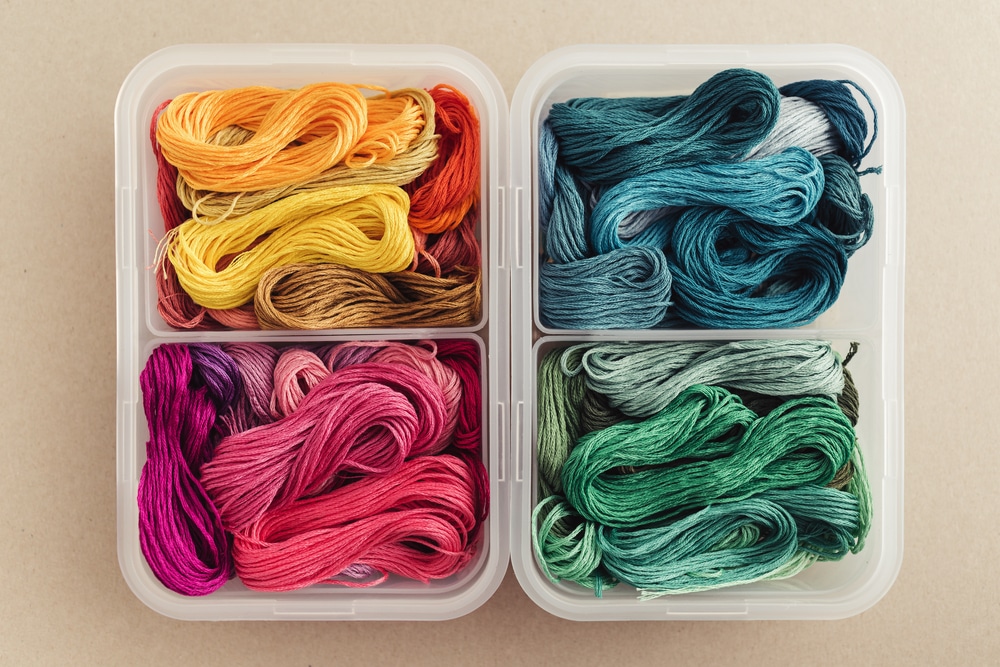 28 Aug, 2023

Reviewing 'The Home Edit' on Netflix

Posted at 5:30 pm

in

apps

,

art

,

being proactive

,

books

,

celebrities

,

college

,

education

,

faith and inspiration

,

family

,

goal setting

,

health

,

holidays

,

homeschool

,

Kid's activities

,

LBGTQ

,

media reviews

,

mental health

,

movies

,

music

,

newsfeed

,

parenting

,

politics

,

positive entertainment

,

relationships

,

reviews

,

safety measures

,

social media

,

technology

0 Comments
Entertainment/Media Review/Opinion
By Summer Lane
Photo: Deposit
You've probably seen it at some point: commercials for Get Organized with The Home Edit, an organizing business and show started by two energetic and bubbly female entrepreneurs, Clea Shearer and Joanna Teplin.
Known for their signature method of organizing closets, bedrooms, and pantries by color, the dynamic duo achieved national stardom when their designing skills were displayed on a quirky and fast-paced Emmy-nominated reality show on Netflix, incorporating their business's title: "Get Organized with The Home Edit."
They've written several books (their latest upcoming release is The Home Edit: Stay Organized) and recently dropped the second season of their Netflix show in 2022, which featured celebrity guests like Drew Barrymore and Chris Pratt/Katherine Schwarzenegger-Pratt.
Remarkably, THE was only founded as early as 2015, so Clea and Joanna's rise to organizer superstardom has been rapid, to say the least!
Here's their story, via their website:
"The goal in starting The Home Edit was to reinvent traditional organizing, and merge it with design and interior styling for a specific and signature look that is now known across the globe. Since the company's inception, the business has grown into over 5 markets spanning the United States. Clea and Joanna are also the authors of two New York Times bestselling books, The Home Edit and The Home Edit Life; are the stars and executive producers of the Emmy-nominated Netflix show, Get Organized with The Home Edit and have a line of organizational products sold in over 25 countries. Hello Sunshine, a division of Candle Media, acquired The Home Edit in the Spring of 2022."
You've probably even spotted THE's line of organizing containers at your local Walmart (I know I have!).
There's no doubt about it: Clea and Joanna are massively successful, their books are fun, and there's something wonderful about striving to create organized and orderly spaces in our homes.
The Home Edit's Clea Shearer and Joanna Teplin Swear by These Car Organization Essentials That Start at $4 https://t.co/htbkWz62t0

— People (@people) August 12, 2023
Our lives can become so cluttered with stuff that we feel as if we are drowning in it. Jesus even reminds us in Matthew 6:19-21 not to lay up treasures for ourselves on Earth, "where moth and rust destroy" but rather to lay up for ourselves "treasures in heaven."
In 2022, Clea underwent 20 rounds of chemotherapy and a mastectomy, People reported, after being diagnosed with breast cancer. Now, Clea is cancer-free, but it's no doubt been a scary and difficult experience to walk through.
So, when it comes to Clea and Joanna's Netflix show, the question a lot of families like to ask is whether it's okay to watch it with their kids! Is it family-friendly? It's hard to find a good reality design show that's worth its salt, after all. I know a lot of parents loved watching, for example, Fixer Upper, which starred Chip and Joanna Gaines on HGTV. It was good, clean, reality-television entertainment. (Remarkably, the couple has a new show – and even their own network: Magnolia Network!)
THE is one of the most recommended shows that I've seen on Netflix. Although their show hasn't released a new season this year (because of Clea's arduous cancer battle), season three is tentatively scheduled to drop in March 2024.
When it comes to how "safe" it is for little ones to watch, it's a remarkably sweet little show, with only one fault: if you have children who have not yet been exposed to the concept of same-sex marriage, you may want to take a pass on the series until you decide they're old enough/mature enough to watch!
In at least two episodes, Clea and Joanna organize spaces for same-sex couples (most notably, Neil Patrick Harris and husband David Burtka in season one). In season two, the women organize the bedroom of a little girl who has two "moms."
For Christian parents who have little ears and hearts in the house, this is definitely something to be aware of. Outside of this, the series itself is very clean and simple – and satisfying to watch! Concerned parents can certainly just skip any episodes that they're uncomfortable with, too – which is what I do.
Overall, "Get Organized with The Home Edit" is a clean, safe, and wholesome little show with two problematic episodes that I've seen so far. Steer clear of those if you feel it's necessary, and otherwise the series is a slam dunk for easy, breezy, Saturday afternoon entertainment that might just inspire you to clean out your hall closet at last.
Hey – I said it might!
Check out the official trailer for season two below!
***
---
The opinions in this article are specific to its author, and do not necessarily reflect the opinions of the entire Counter Culture Mom team. This specific article was written by Summer Lane, and may not be reproduced, except to quote for reviews or interviews, without the express permission of the author. 
*
Summer Lane is the #1 bestselling author of 30 books, including the hit Collapse Series and Resurrection Series. She is an experienced journalist and columnist who reports on news within the U.S. and abroad. She is the Associate Editor for Right Side Broadcasting Network. Additionally, she analyzes politics and policies on The Write Revolution.
Summer is also a mom and wife who enjoys rural country living, herding cats, and gardening. She is passionate about writing about women's issues, parenting, and politics from a theologically-grounded perspective that points readers to the good news of the gospel.
Download Our New Counter Culture Mom App to get our trending news and pop culture alert notifications. Connect with other parents in the Parent Chat section to gain helpful ideas on how to counteract the Pop Culture Cult!
Be sure to contact us if there is an issue you would like to have us write about! Our mission is to help parents deal with today's lifestyle trends and how to biblically navigate them.