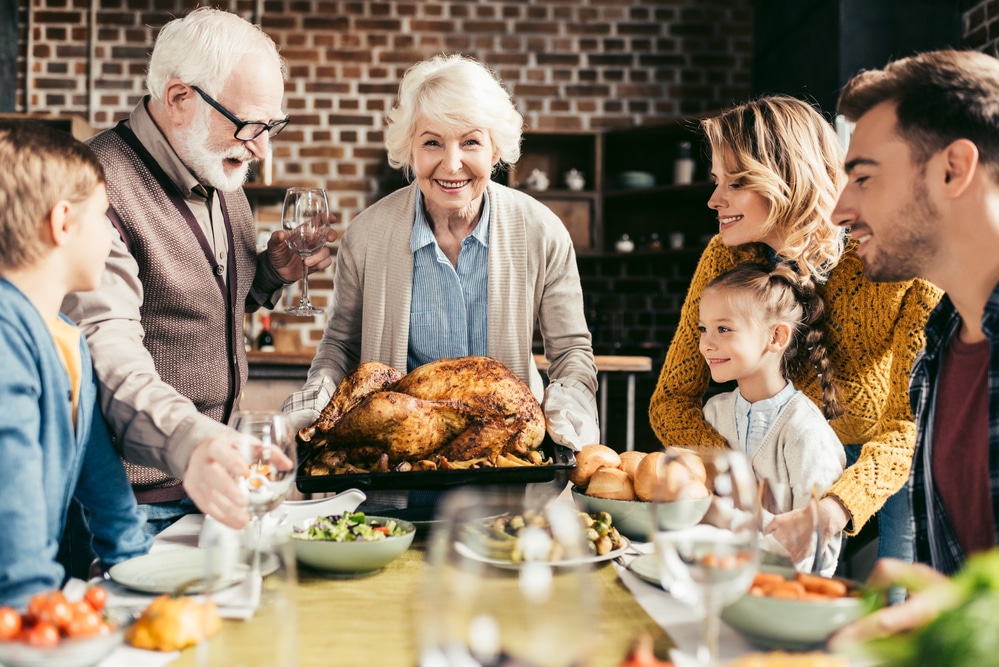 17 Nov, 2023

Getting ready for Thanksgiving and reflecting on God's goodness

Posted at 5:30 pm

in

apps

,

art

,

being proactive

,

books

,

celebrities

,

education

,

faith and inspiration

,

family

,

goal setting

,

health

,

holidays

,

Kid's activities

,

mental health

,

movies

,

music

,

new age

,

newsfeed

,

parenting

,

positive entertainment

,

religion

,

reviews

,

safety measures

,

self esteem

,

social media

,

working in the business

0 Comments
Opinion/Personal Reflection/Bible
By Summer Lane
Photo: Deposit
Thanksgiving is such a hectic time of year for my family.
Work commitments blur together, and for us, November is the first month of the year when we are finally able to take some time off as a family and plan a vacation or two. My husband works in agriculture, and so we follow the seasons. November and December offer a small taste of downtime, and we usually spend our Thanksgiving week trailer camping in the Mojave Desert. While my husband goes for hours-long dirt bike rides with his pals, I and the other gals in camp (along with our kids), stay and cook up yummy food, read books, play board games, and enjoy the crystalline desert landscape of California. If we're lucky, we'll be treated to a flyover or two from the coolest fighter jets at the nearby China Lake NAS.
Funnily enough, when I first met my husband, I deeply disliked the tradition of going to the desert for Thanksgiving (it was his family tradition – mine were very different!), only because it was SO COLD in the Mojave in November.
Over the years, I have grown to love this vacation – something I never thought would happen, because when I was younger, I couldn't picture myself camping in the DESERT for Thanksgiving. It was so foreign to me! Now, this special time is a reminder that the holiday season is here, Christmas is coming, and I can spend a few days sequestered in a wide-open space without the beckoning call of work commitments and household chores.
For us, Thanksgiving is the Mojave Desert, with good friends, board games, hot chocolate, motorcycle rides, and delicious food cooked up around a toasty campfire. For others, Thanksgiving is a big family dinner around a dining room table, watching the Macy's Thanksgiving Day Parade, and decorating a Christmas tree.
Thanksgiving looks different for everyone. Some of us have small families. Some of us have big families. But all of us, regardless of who we are or where we come from, can find something to be thankful for.
"For everything God created is good, and nothing is to be rejected if it is received with thanksgiving, because it is consecrated by the word of God and prayer."
1 Timothy 4:4-5
***
---
The opinions in this article are specific to its author, and do not necessarily reflect the opinions of the entire Counter Culture Mom team. This specific article was written by Summer Lane, and may not be reproduced, except to quote for reviews or interviews, without the express permission of the author. 
*
Summer Lane is the #1 bestselling author of 30 books, including the hit Collapse Series and Resurrection Series. She is an experienced journalist and columnist who reports on news within the U.S. and abroad. She is the Associate Editor for Right Side Broadcasting Network. Additionally, she analyzes politics and policies on The Write Revolution.
Summer is also a mom and wife who enjoys rural country living, herding cats, and gardening. She is passionate about writing about women's issues, parenting, and politics from a theologically-grounded perspective that points readers to the good news of the gospel.
Download Our New Counter Culture Mom App to get our trending news and pop culture alert notifications. Connect with other parents in the Parent Chat section to gain helpful ideas on how to counteract the Pop Culture Cult!
Be sure to contact us if there is an issue you would like to have us write about! Our mission is to help parents deal with today's lifestyle trends and how to biblically navigate them.