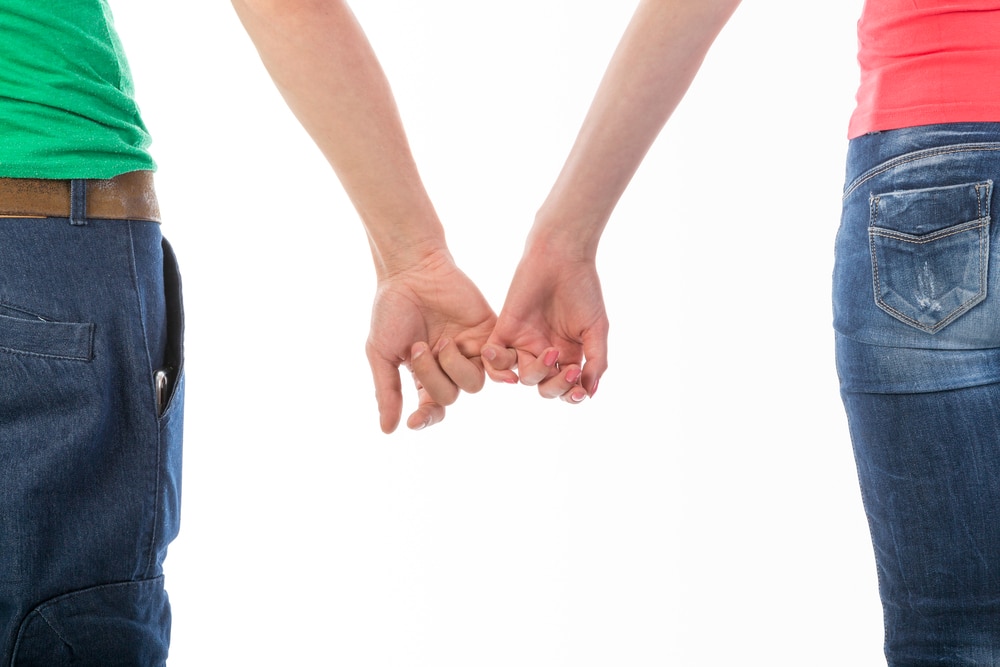 11 Aug, 2023

Parents with lovestruck teens: Bullet point basics for Biblical dating

Posted at 5:30 pm

in

apps

,

art

,

being proactive

,

books

,

college

,

education

,

faith and inspiration

,

family

,

goal setting

,

health

,

homeschool

,

Kid's activities

,

media reviews

,

mental health

,

newsfeed

,

parenting

,

positive entertainment

,

relationships

,

religion

,

reviews

,

safety measures

,

social media

,

technology

0 Comments
Parenting/Encouragement/Opinion
By Summer Lane
Photo: Deposit
It's finally happening: your kids are no longer kids. They're young adults, and they're ready to start dating. Depending on your approach, you may allow them to date in high school or ask them to wait until they're a legal adult.
You may adhere to a stricter approach that some call "courting," or you might be comfortable enough with your kid's maturity level to trust them to date a little more casually.
Whatever your personal decision is on when or exactly how to lay down the rules for dating in your household, there are a few Biblically-based commonsense bullet points that you can implement right NOW if you're lucky enough to be the parent of a burgeoning young teen!
Set clear boundaries
It's okay to draw some lines in the sand for the safety of your own kids! Make sure they understand that dating, while fun, can also result in a whole lot of heartbreak. Unfortunately, that's the reality of putting your heart out there. Plus, God has made it clear in the Bible that marriage alone is reserved for one man and one woman, so protecting your kids' hearts and purity is of the utmost importance (Genesis 2:24). Set whatever loving and appropriate boundaries you believe your teen needs, based on their maturity level. Don't worry about being their "best friend" at this age – be their parent first. They need you to protect them!
It's okay to have a curfew
This is a no-brainer, in my opinion. If your teens are living under your roof (even young adults who are still living at home), it is reasonable for you to request that they abide by some basic house rules. This ties into the first point of setting boundaries. There's nothing wrong with requesting that your little princess (or prince!) be home no later than 10:30 p.m., for example. Remember – nothing good happens after midnight! There's a lot of truth to that saying. You can allow your teens to have independence and stretch their wings without letting them wander aimlessly off the reservation with no guidepost for appropriate behavior. Protect them from themselves and potentially regretful situations by ensuring that they are home safe and sound at a decent time! Remember, the Bible commands parents to watch over their kids and help to guide their paths (Proverbs 1:8-9).
Date for fun, but date for the future
Dating can be so fun! There is a beautiful excitement in those first-time butterflies, the awkward handholding, and the breathless feeling of "I just can't wait to see him/her again!" However, as Christians, we know that dating should not be carelessly approached. Dating is ultimately a dress rehearsal for a lifetime commitment of marriage. Dating is not, despite what the world says, a substitution for marriage, either. Hebrews 13:4 reminds us that "Marriage should be honored by all," and so when we think about the seriousness of what marriage represents, we should also encourage our kids to seriously consider the implications of engaging in reckless serial dating behavior. It may seem fun at first, but ultimately, it will yield lifelong heartbreak and destruction. Encourage your kids to think carefully about WHO they date, pursue, and flirt with. Proverbs 18:22 says, "He who finds a wife finds what is good and receives favor from the Lord." Consider, by contrast, what a foolish decision in the realm of dating and marriage means for long-term happiness.
Don't waste time with people who don't share your Christian values
Kids who are not grounded in their Christian faith may not understand the implications of dating someone who does not view life through a Biblical lens. 2 Corinthians 6:14 astringently warns against this: "Do not be yoked together with unbelievers. For what do righteousness and wickedness have in common? Or what fellowship can light have with darkness?"
This is a stern foreshadow of the type of discord that could be sewn in a future marriage if two people marry who have different religious viewpoints and beliefs. For the Christian, the Gospel is everything. It shapes our lives and our values. For the non-Christian, it does not. I implore Christian parents to have frank and loving conversations with their kids at a young age to prepare them to consider the importance of seeking to marry someone who also loves the Lord.
Never make allowances to "keep someone"
This last one is hard for kids to understand, and at some point, many of us adults have had a moment in our lives where we've had to make a tough decision with a relationship. Is it worth it to change ourselves to "keep" someone? It depends on what they're asking you to change! Are they asking you to change core foundational beliefs? Are they asking you to violate a rule your parents have carefully asked you to follow? Are they encouraging you to do things that you know would not be good or pleasing to God (Romans 12:2)?
Point out to your kids that there are "good" and "bad" allowances, too. For example, if two people are dating and one of them asks the other to stop using drugs or drinking alcohol, is that a fair request? This is where discernment comes into play. There's a big difference between asking someone to stop engaging in an objectively damaging habit or pattern of behavior and asking someone to convert to a different religion.
Never compromise on the Gospel – that is the message that Christian kids must carry with them. Above all else, cling to the truth of God's Word. Use it as a measuring stick with which to compare the world against. Does it measure up? Is it aligned with Scripture? The Bible will always give your kids the answers they're looking for, every single time.
***
---
The opinions in this article are specific to its author, and do not necessarily reflect the opinions of the entire Counter Culture Mom team. This specific article was written by Summer Lane, and may not be reproduced, except to quote for reviews or interviews, without the express permission of the author. 
*
Summer Lane is the #1 bestselling author of 30 books, including the hit Collapse Series and Resurrection Series. She is an experienced journalist and columnist who reports on news within the U.S. and abroad. She is the Associate Editor for Right Side Broadcasting Network. Additionally, she analyzes politics and policies on The Write Revolution.
Summer is also a mom and wife who enjoys rural country living, herding cats, and gardening. She is passionate about writing about women's issues, parenting, and politics from a theologically-grounded perspective that points readers to the good news of the gospel.
Download Our New Counter Culture Mom App to get our trending news and pop culture alert notifications. Connect with other parents in the Parent Chat section to gain helpful ideas on how to counteract the Pop Culture Cult!
Be sure to contact us if there is an issue you would like to have us write about! Our mission is to help parents deal with today's lifestyle trends and how to biblically navigate them.