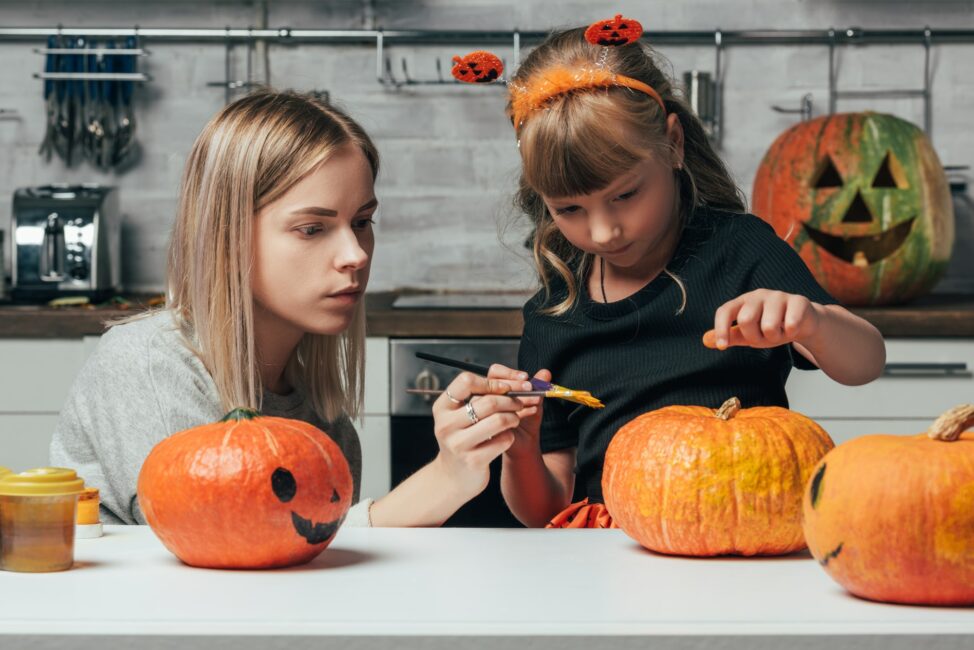 31 Oct, 2023

Halloween or Harvest Time? Safe ways to celebrate for kids of all ages

Posted at 2:15 pm

in

apps

,

art

,

being proactive

,

books

,

celebrities

,

education

,

faith and inspiration

,

family

,

goal setting

,

health

,

holidays

,

Kid's activities

,

mental health

,

movies

,

music

,

new age

,

newsfeed

,

parenting

,

positive entertainment

,

religion

,

reviews

,

safety measures

,

self esteem

,

social media

,

working in the business

0 Comments
Advice/Holidays/Parenting
By Summer Lane
Photo: Deposit
Christians everywhere tend to have very mixed views of Halloween – in fact, a lot of Christ followers refer to October 31 as "Reformation Day" instead.
On the blog this fall, we've discussed the history of Halloween and Reformation Day. We've also discussed the impact that spooky or horrifying imagery can have on young, developing children (Read that here.). With those things in mind, it's probably pretty safe to say that most people – whether it's Halloween festivities or Reformation Day cookie-making – will do something to commemorate the last day of October with either trick-or-treating or pumpkin carving.
However you have choose to have a little fun, here are some safe and clean activity ideas that kids of all ages can enjoy!
Pumpkin carving and painting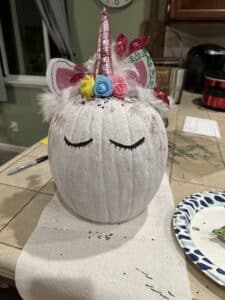 My daughter attends a private Christian preschool, and for obvious reasons, they don't celebrate Halloween. However, they do give kids the opportunity to celebrate the "harvest" season. Kids are invited to bring decorated pumpkins to school, and some of them are pretty elaborate. I think that pumpkin carving and painting/decorating is a good, old-fashioned way to bring people together for a little fun. This year, we painted my daughter's pumpkin instead of carving it up, and it was so fun! Don't get hung up on the "spooky" part of Halloween. Focus, instead, on the joys of God-given harvest, and don't be afraid to get your hands smeared with paint and glitter!
Church harvest celebration
Most churches (if not all), offer a Halloween alternative that focuses on the harvest season, giving kids at church and in the community an opportunity to dress up as their favorite action hero or Disney princess in a safe and God-centered environment. At our church, we do a "Fall Family Fun Night," which features food trucks, a bounce house, and plenty of games for kids to earn candy. It's a really fun and clean event. My kid can experience the fun of dressing up in a cute costume without having access to anything gross or horror-related. Best of all, the event ultimately shines the light of Jesus in the community! It's a win-win!
Bonfire and s'mores time
Whether you live in the country or the city, a little backyard (or patio) bonfire is one of the BEST parts of ringing in the true Autumn season! Bring the marshmallows, chocolate, and graham crackers outside and toast up some delicious s'mores. Read an autumnal story under the stars, by the glow of the fire, and wrap up in thick, warm blankets (if the weather allows!). There's nothing quite like it.
If you live in an apartment and don't have access to an outdoor space, you can purchase a small table-top marshmallow roasting kit (check out Costco's – it's so fun!). Where there's a will, there's a way!
Face-painting
This is so simple but such a hit with little ones! My daughter LOVES getting her face painted, and the only time we seem to get the opportunity to do it is when harvest carnivals and Halloween rolls around. You can buy face paint practically anywhere (hello, Amazon!), and with a little practice (for the non-talented folks like me), you can learn how to paint simple pumpkins, cats, and flowers! To give you an idea of how cheap face-painting kits are, you can grab a small palette of hypoallergenic, non-toxic colors on Amazon for just $8.99. I'm sure you can find face paint at Hobby Lobby or any major crafting store, as well.
If you want to go spooky (but not TOO spooky), here's how to do it
Let me first say this: everyone has a different threshold in their family of what is "too spooky." Again, I refer readers back to the article we wrote here at CCM about this topic. The Bible tells us very clearly to focus on things that are lovely, pure, and admirable (Phil. 4:8). Therefore, we have to be very clear on what is NOT okay to do with our kids for Halloween. Sorry, but those bloody slasher flicks and Exorcist movies don't make the cut (no pun intended)!
My daughter does love a good suspenseful story, though, and there's nothing wrong with that! For those outdoor bonfire nights, I'll sometimes tell small stories about wandering wolves, full moons, or enchanting mysteries. There's just something about the crisp Autumn evenings that makes everyone want to listen to a good campfire story. I'm a storyteller at heart, so it's something I enjoy doing! If you don't like making stories up as you go, there's nothing wrong with a good book. We're reading "A Wolf Called Wander," by Rosanne Perry right now, and it's been a great story so far.
For the older kids, give them a challenge
If you want to get educational for Halloween, you can challenge your older kiddos to dig into the real-life ramifications of going down the "too spooky" road. What does God say about demon possession, ghosts, and undead spirits? What does God say about soothsaying and witchcraft? Personally, as a high schooler, I was deeply into paranormal romance novels (I remember being obsessed with Becca Fitzpatrick's fallen-angel romance, "Hush, Hush"), and I had no real understanding of how dangerous the occult or witchcraft could be!
A lot of teens don't take it seriously because they don't understand it, either! Challenge them to do their own research and then report back to you. What does God say about it – and what are some real-life examples of people whose lives have been destroyed by delving too deep into dark and forbidden things?
The spiritual world is very real. How we interact with it matters. Help your amazing kids to understand the dark side of Halloween for their own good.
***
---
The opinions in this article are specific to its author, and do not necessarily reflect the opinions of the entire Counter Culture Mom team. This specific article was written by Summer Lane, and may not be reproduced, except to quote for reviews or interviews, without the express permission of the author. 
*
Summer Lane is the #1 bestselling author of 30 books, including the hit Collapse Series and Resurrection Series. She is an experienced journalist and columnist who reports on news within the U.S. and abroad. She is the Associate Editor for Right Side Broadcasting Network. Additionally, she analyzes politics and policies on The Write Revolution.
Summer is also a mom and wife who enjoys rural country living, herding cats, and gardening. She is passionate about writing about women's issues, parenting, and politics from a theologically-grounded perspective that points readers to the good news of the gospel.
Download Our New Counter Culture Mom App to get our trending news and pop culture alert notifications. Connect with other parents in the Parent Chat section to gain helpful ideas on how to counteract the Pop Culture Cult!
Be sure to contact us if there is an issue you would like to have us write about! Our mission is to help parents deal with today's lifestyle trends and how to biblically navigate them.