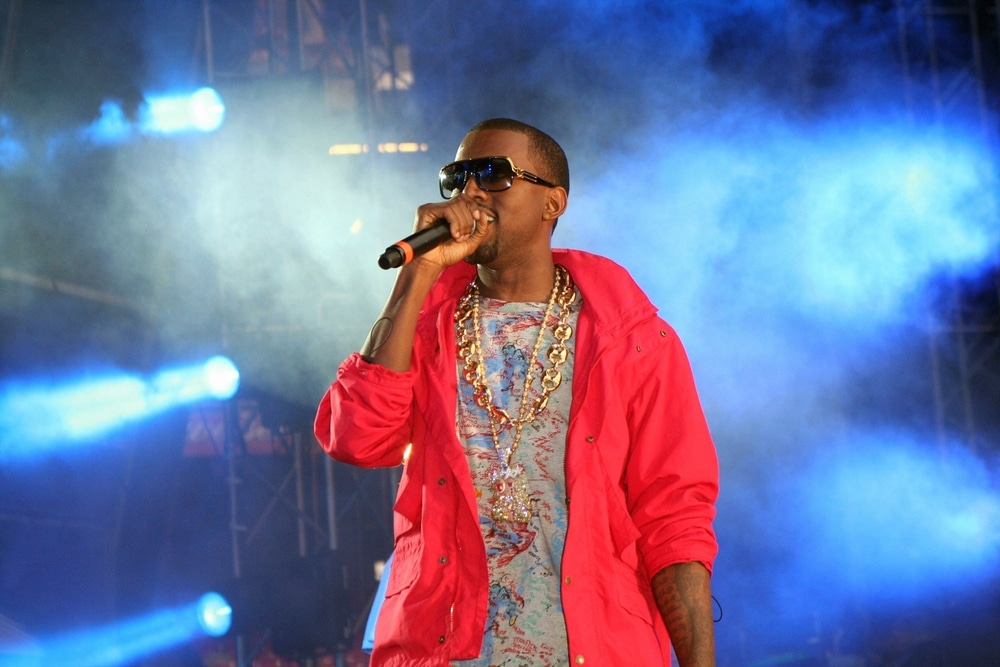 17 Oct, 2022

Will the REAL Kanye West please stand up?

Posted at 5:30 pm

in

apps

,

art

,

being proactive

,

celebrities

,

media reviews

,

mental health

,

music

,

new age

,

parenting

,

positive entertainment

,

religion

,

safety measures

,

satanism

,

social media

,

technology

0 Comments
Media & Entertainment Opinion
By Katie Stallings
Image: Deposit Photo, Editorial Use Only
Kanye West took the world by storm with the release of his 2004 hit album, The College Dropout.
He profoundly showcased his keen talent for the art of rap when he began his career in the music industry in the 90s as a producer and songwriter. His work in producing and songwriting expanded into the early 2000s as he began working with artists like Jay-Z, Alicia Keys, and Ludacris, until his first solo project was released. The College Dropout record instantaneously took him to the top of the charts, and his success has not faltered since. 
West, however, has had a reputation for being vile, profane, sexually explicit, and blasphemous in his music. As many of the artists in the Hollywood music industry incorporate in their lyrics, he openly admits to selling his soul to Satan in his song, Eyes Closed: "I sold my soul to the devil: that's a crappy deal. Least it came with a few toys like a Happy Meal."
Most are convinced lyrics such as these are simply that: lyrics. However, should we dismiss the flaws in the rhymes or realize that these messages portray treacherous lifestyles? 
The God Complex of Kanye
In Kanye West's older music, it is apparent to the Christian that demonic influence was possibly upon him at some point. Rolling Stones, along with West, crossed a bold line in 2006 with the issue of The Passion of Kanye West. The cover portrayed Kanye with blood on his face and a crown of thorns on his head, mimicking the "crown" Jesus wore when He was crucified. It is no surprise that West would allow himself to be illustrated in such a way as he appeared to view himself as godlike.
In an interview with BBC Radio 1 in 2013, a passionate West argue that Rap has replaced the beloved Rock and Roll musical genre. "We the real rock stars," he says in reference to all Rap artists," and I'm the biggest of all of 'em. I am the number one rock star on the planet." West used the name "Yeezy" in his 2007 album Graduate as an abbreviation for the name "Yeezus," which he also utilized in referencing himself.
(Editor's Note: You can read more about Kanye's extremely troubling god-claims at The Christian Post.)
It is essential to note the friendship between West and rapper Jay-Z and how he promotes himself. As West has called himself "Yeezus," Jay-Z refers to himself as HOV, Hova, or the full title J-Hova although he has discredited himself as god or a god. In either case, these names are a spinoff of the terms reserved for the only one holy to bear them, Jesus and Jehovah, a name from the Old Testament for God. 
West seemed to take a drastic turn in 2019 when he openly professed a conversion to Christianity. To clarify, I have not exposed Kanye West's past life with the intent of dragging his name through the dirt. However, I believe it is important to stress how influential the Hollywood industry can be. It is integral to note that his past seems to help explain his most recent music and collaborations. It also assists in decoding the motivations behind his current lifestyle. 
Kanye Speaks Up
Headlines ran rampant when West went on a heated rampage, calling out people and major corporations for alleged lies. He has claimed several times that he placed his life on the line for speaking so plainly. (See this recent article where he alleged his life was threatened for wearing a controversial "White Lives Matter shirt). He also appeared to have humbled himself a bit, displaying a stark contrast to his previously bold and blasphemous god-complex.
The entertainment industry does not usually tolerate this kind of free-thinking and outspoken behavior. I believe something legitimately clicked within him, beginning his shift into understanding how dark and evil his world is. He knew what was at stake, but he was willing to take a chance for the sake of speaking the truth.
Saved by Grace?
In the summer of 2019, Kanye West became considerably more vocal about what he claimed was his conversion to Christianity, per Page Six . An interview with Apple Music gave insight into how West utilized his sabbatical. His manner was undoubtedly changed, contradicting his profane rant one year prior. There was a freeness and joy about him that could not be doubted. He made his intentions clear that he was no longer here to be famous and serve himself. He appeared to seek to do God's work.
"…Now that I'm in service to Christ, my job is to spread the gospel, to let people know what Jesus has done for me," West said. West reflected on how he once glorified the things of the world, but he is now set on glorifying God. His understanding of the grace of Jesus Christ was apparent in his renewed life.
This transformation had many Christians excited that someone of his stature converted to the faith, as this could open doors to millions hearing the gospel and coming to Christ. However, as time progressed, concerns about West's beliefs arose, and many wondered if he had truly come to Jesus or had questioned his choices. 
West started a church within the same year of his conversion in which he was the shepherd. This was red flag number one. The church itself has had a very questionable style and doctrine. According to Variety, those in attendance even had to sign a non-disclosure agreement, and the location apparently changed week to week.
Pagans in Kanye's Church
Most recently, West has utilized several celebrity friends in his services that do not reflect a Christian lifestyle. They have been so opposed to the teachings of the Bible that it has caused controversy and righteous anger among Christians. In a Sunday service on Halloween, he stood alongside Justin Bieber, who led a prayer, and Marilyn Manson. Manson is infamous for his ties with the Church of Satan and for ripping up Bibles at his concerts. 
Kanye West brought out both Justin Bieber and Marilyn Manson during the Sunday Service's rooftop concert Sunday https://t.co/snOkzNOqgP pic.twitter.com/Ee3T67JCl7

— Rolling Stone (@RollingStone) October 31, 2021
This service seemed to mimic that of a satanic ritual, only the church was adorned in white hooded cloth, and Manson was seen joining in prayer with West and Bieber. The million-dollar question here is: who was Manson actually praying to? Manson also had a hand in creating West's latest album, Donda, named after his late mother. The album consists of two parts: Donda 1, released in 2021, and Donda 2, earlier this year. Both pieces feature various famous artists such as Travis Scott, Eminem, Marilyn Manson, and none other than Jay-Z. None of these people have shown signs of a recent conversion to Christ, and all have either had explicit content in their songs or have been heavily linked with the occult and satanic agendas. 
The rap Jail featuring Jay-Z hints at West's life before Christ with Jay-Z is rapping lyrics, "Hova and Yeezus, like Moses and Jesus. You are not in control of my thesis. You already know what I think 'bout think pieces. Before you ask, he already told you who he thinks he is."
He is using the name West coined for himself when he viewed himself as a god and even went as far as to say that "he already told you who he thinks he is." West said this in an interview earlier in his career: "… I just told you who I thought I was, a god."
Conclusion
I am in no position to judge or criticize sin, as I am human and fall short of God's glory daily. I cannot speak for Kanye West's salvation. However, when we are truly dedicated to Christ, we typically fight to stay away from who we were in the past. 2 Corinthians 5:17 says, "Therefore, if anyone is in Christ, the new creation has come. The old has gone, the new is here!"
It is incredibly disappointing that someone like Kanye West, who seemed to have had the Spirit of God living in him, turned back to an unsavory lifestyle. I believe that West truly did experience Christ, but he is likely still influenced by the Hollywood world, which has affected his decisions.
The only alternative explanation here is that he was possible a false convert, or was simply enacting a façade for the sake of entertainment. His transformation, in the beginning, seemed so raw. However, I genuinely wonder if West was being influenced by those he was surrounded with, even though he seemed to be a strong individual. My suggestion is to back away from listening to Kanye West's music and find cleaner and more wholesome artists to enjoy. I urge you to pray for Kanye that he might genuinely find his way to the true Jesus of the Bible. 
---
The opinions in this article are specific to its author, and do not necessarily reflect the opinions of the entire Counter Culture Mom team.
*
As a proud North Carolina girl, Katie Stallings follows her love for writing at the University of North Carolina Wilmington. Her other passions include Jesus, Bible Theology and Eschatology, singing, acting, and uncovering the truth about secret societies, the elite, and things hidden in plain sight. Katie discovered the deceit of the entertainment industry in her early 20s, which led her down a path of exposing the darkness that Hollywood promotes and the evil in the political world.
When she is not working, doing school work, or trying to pack her mind full of information, you will find her with her family or friends, spending time with her nephew, and working in her home church, all with a coffee in her hand.
Download Our New Counter Culture Mom App to get our trending news and pop culture alert notifications. Connect with other parents in the Parent Chat section to gain helpful ideas on how to counteract the Pop Culture Cult!
Be sure to contact us if there is an issue you would like to have us write about! Our mission is to help parents deal with today's lifestyle trends and how to biblically navigate them.