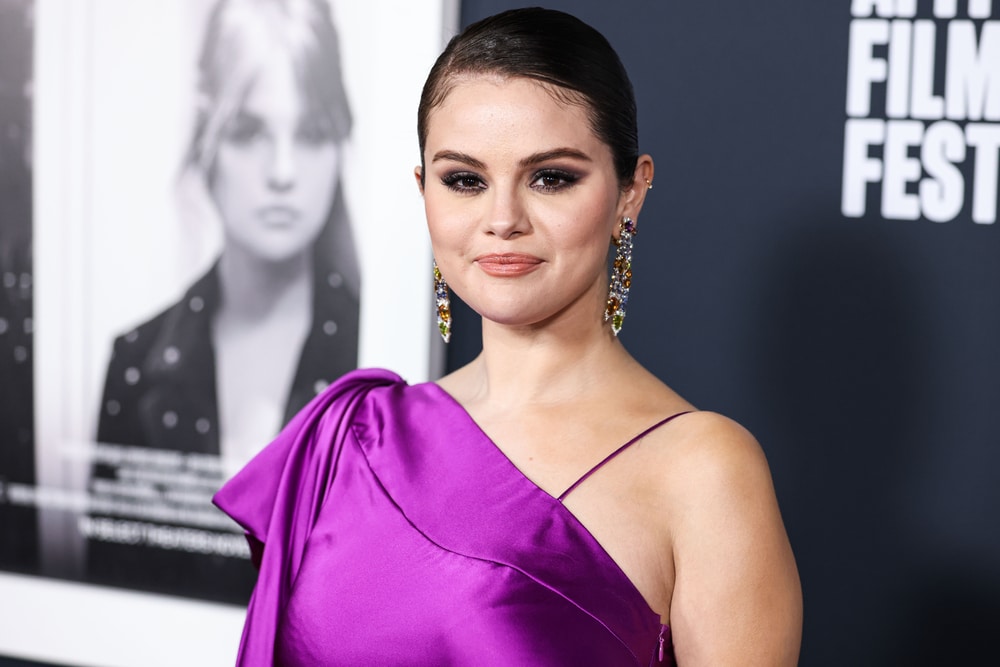 15 Sep, 2023

Is Selena Gomez an appropriate role model for young girls today?

Posted at 5:30 pm

in

apps

,

art

,

being proactive

,

books

,

celebrities

,

college

,

education

,

faith and inspiration

,

family

,

goal setting

,

health

,

holidays

,

homeschool

,

Kid's activities

,

marriage

,

media reviews

,

movies

,

music

,

newsfeed

,

parenting

,

politics

,

positive entertainment

,

reviews

,

social media

0 Comments
Entertainment/Opinion/Parenting
By Summer Lane
Photo: Deposit, Editorial Use Only
Selena Gomez represents an era of Disney Channel child stars who led the final chapter of uber-popular tween shows on the network, taking her place as a Disney teen superstar with her role as Alex on the hit sitcom, "Wizards of Waverly Place," in the early 2000s.
Gomez became popular during the same era when other bubblegum pop superstars like Miley Cyrus and Demi Lovato were taking Tiger Beat and J-14 by storm. Ironically, all three of them, at some point, also dated a Jonas brother.
In case you couldn't tell, I clearly followed the tweenage tabloid stories when I was growing up – but hey, at the time, it was all pretty tame. I had posters of the Jonas Brothers taped to my wall and I occasionally listened to the pre-pubescent vocal chops of a very young Justin Bieber.
Am I showing my age? Things have changed a lot. Teen celebrities are heavily politicized these days and Disney Channel has certainly lost its magical luster. I'm not saying that "Wizards of Waverly Place," was necessarily a "good" show to watch as a child (the witchcraft was obviously massively problematic), but at least it wasn't pushing a radical sexualized agenda.
Today, Selena Gomez is 31 years old, and she has spent the last decade or so bouncing between acting and singing (and acquiring lots of social media attention for her close relationship with "bestie" Taylor Swift). Gomez has had her fair share of issues and has been open about her struggles with depression and anxiety. A few years ago, she announced that she had received a kidney transplant, due to issues related to her diagnosis of Lupus, which is an autoimmune disorder.
In 2018, she stated that she was going to be "choosing herself over anything else" for the rest of her life. Gomez also made headlines almost non-stop while she was dating teen pop superstar Justin Bieber (which didn't work out).
Recently, Gomez released a new song called "Single Soon," which will no doubt be played more than a million times on every pop station across America and wind up, somehow, on your daughter's playlist.
But how friendly is Gomez's music – and is she a role model for young girls to look up to?
The verdict
I'm giving Gomez credit here for prioritizing healthy living over partying and drug usage. Unlike other celebrities, Gomez has not been caught hitting clubs or smoking bongs in seedy living rooms. Her health struggles and kidney transplant, no doubt, probably have a lot to do with that. In this, she is a good example for young girls when it comes to living holistically and embracing body positivity – in a good way, not a "new age" way. The Bible tells us that we are beautifully and wonderfully made, and we should thank the Lord for that (Psalm 149:14).
However, Gomez's Instagram feed is not entirely wholesome. With a whopping 429 million followers, some of her pictures are less than appropriate for youngsters – but I will again give her credit here for not stripping completely nude like many young influencers and starlets do. Her bio claims "By grace, through faith," but I'm not sure what kind of grace and faith Gomez is actually referring to here. If she is a born-again Christian, that is wonderful news, but I cannot find any evidence of this. I also am aware that she has spoken a little about faith in some interviews over the years, but again, this is rather ambiguous. Ergo, I would not advise anyone to put a "Christian" label on Gomez as a celebrity at this time.
Gomez's song, "Single Soon," tells the story of anticipating a breakup with a boyfriend,  with the starlet eagerly singing:
"Should I do it on the phone?
Should I leave a little note
In the pocket of his coat? Yeah
Maybe I'll just disappear
I don't wanna see a tear
And the weekend's almost here

I'm picking out this dress
Trying on these shoes
'Cause I'll be single soon
I'll be single soon
I know he'll be a mess
When I break the news
But I'll be single soon
I'll be single soon."
The lyrics are not explicit or even scandalous – it's an incredibly simple song, and it's right in line with Gomez's previous musical forays, with echoes of sugary pop in past songs like "Come and Get It" and her collaboration with Kygo in "It Ain't Me."
Compared to most musicians out there, I really don't have an issue with the song. It's a light-hearted tune that most teen girls will tap their toes to and have fun with. The music video is not quite as family-friendly, with Gomez wearing some revealing outfits and drinking alcohol with her friends. Again, nothing over-the-top scandalous, but it's certainly an adult video (in my opinion), and I wouldn't be comfortable letting my daughter watch it.
Overall, Gomez is probably one of the least problematic celebrities out there. She seems like a genuinely nice person, but I always caution parents to closely monitor what your kids are watching. Gomez will still toe the line on political statements and modern ideologies when push comes to shove, and while she may have been busting out harmless teeny-bopper tunes when I was a kid, she's an adult now – and her content is primarily marketed for adults.
For that reason, I don't personally recommend Gomez's comments for young kids and I advise parents to proceed with caution when considering whether starlets like Gomez should influence your young, impressionable tween and teen girls about the world we live in. Without God at the core of what these celebrities do, their advice and "influencing" will always be little more than a shot in the dark.
If you'd like to have a better idea of what I'm talking about in this review, check out the music video for "Single Soon" and assess the content for yourself!
***
---
The opinions in this article are specific to its author, and do not necessarily reflect the opinions of the entire Counter Culture Mom team. This specific article was written by Summer Lane, and may not be reproduced, except to quote for reviews or interviews, without the express permission of the author. 
*
Summer Lane is the #1 bestselling author of 30 books, including the hit Collapse Series and Resurrection Series. She is an experienced journalist and columnist who reports on news within the U.S. and abroad. She is the Associate Editor for Right Side Broadcasting Network. Additionally, she analyzes politics and policies on The Write Revolution.
Summer is also a mom and wife who enjoys rural country living, herding cats, and gardening. She is passionate about writing about women's issues, parenting, and politics from a theologically-grounded perspective that points readers to the good news of the gospel.
Download Our New Counter Culture Mom App to get our trending news and pop culture alert notifications. Connect with other parents in the Parent Chat section to gain helpful ideas on how to counteract the Pop Culture Cult!
Be sure to contact us if there is an issue you would like to have us write about! Our mission is to help parents deal with today's lifestyle trends and how to biblically navigate them.