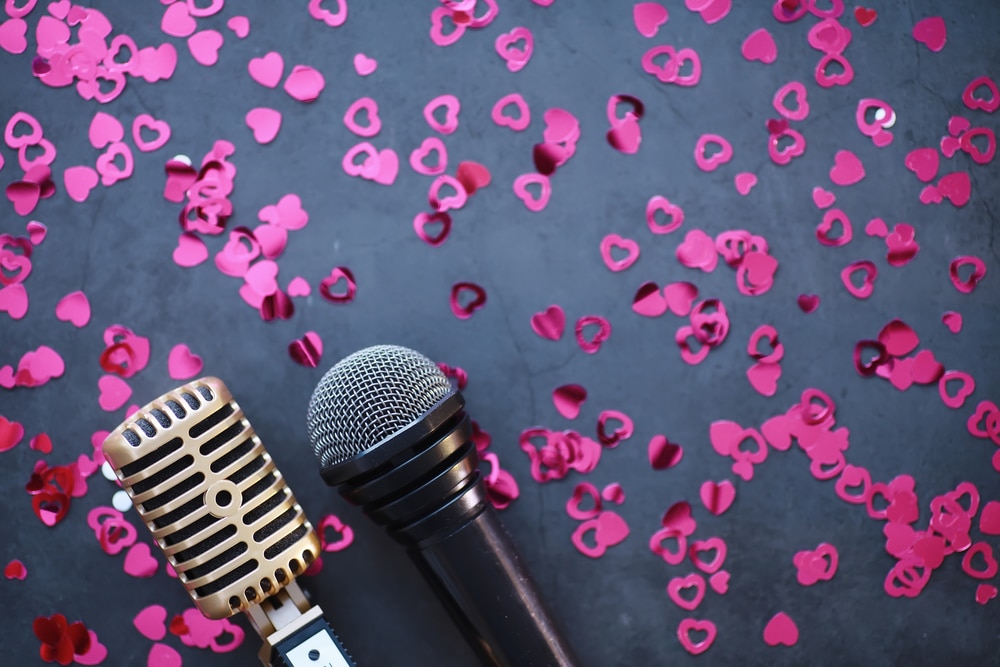 27 Feb, 2023

P!nk's 'Trustfall' album: Love it or leave it?

Posted at 5:13 pm

in

art

,

being proactive

,

books

,

celebrities

,

education

,

faith and inspiration

,

family

,

goal setting

,

health

,

homeschool

,

Kid's activities

,

LBGTQ

,

media reviews

,

movies

,

music

,

newsfeed

,

parenting

,

politics

,

positive entertainment

,

pro life

,

relationships

,

religion

,

reviews

,

social media

,

technology

0 Comments
Media Review/Entertainment
By Summer Lane
Photo: Deposit
If you've got a teen girl in the house – or even a young adult who is attending college – I guarantee you that they know who P!nk is. Even I knew who she was when I was growing up (I was homeschooled). In high school, I filled my iPod touch with P!nk singles, Avril Lavigne albums, and Britney Spears' breakup songs (nothing like a little teenage angst for ya).
P!nk was one of my favorite artists back in the day. I loved her independent, tough-girl attitude. As far as bubble-gum 2000s pop went, I'd say P!nk was one of the tamest out there. Yes, she sometimes dropped expletives in her songs (you'll be hard-pressed to find one who doesn't anymore), but she wasn't writhing in hedonistic Satanic self-worship like today's pop "icon" Sam Smith, for example.
I'm not defending P!nk – rather, I'm making a point. Pop culture's obsession with self-worship and hyper sexualization has reached an all-time high. We've raced well past the slippery slope of Madonna's infamous "Sex" book and plunged into an ocean of sexual perversion.
In light of that, P!nk is honestly one of the tamer artists out there – but that doesn't mean that she's safe for your impressionable young teen girls to listen to.
TRUSTFALL
P!nk's new album, Trustfall, is a poppy, toe-tapping release that kicked off with a single launch of the same name. I'll admit I have the song on repeat on one of my Spotify playlists. The chorus is simple:
Closе your eyes and leavе it all behind
Go where love is on our side
It's a trust fall, baby
It's a trust fall, baby
You and I and everyone alive
We can run into the fire
It's a trust fall, baby
Yeah, it's a trust fall, baby
It's a good, solid song that is characteristic of P!nk's classic pop style. She graces the album cover dressed in an open-backed satin gown, decked out in black boots as the sunlight catches her signature tomboyish and short blonde hair.
P!nk's real name is Alecia Beth Moore. She initially released her first album in 2000, after which she was invited to be the opening act for the smash-hit boyband NSYNC. She released a series of albums throughout the 2000s. She is probably most well-known among the younger generation for songs like "F****n Perfect," "Raise Your Glass," "Blow Me (One Last Kiss)," "So What," "Just Give Me a Reason," "What About Us," and "Walk Me Home."
Her newest album is a more mature, realistic album about life. Her first song on the list is called "When I Get There," in which she muses about what it might be like in heaven while reminiscing about a loved one who has passed away.
She sings:
Is there a bar up there
Where you've got a favorite chair
Where you sit with friends
And talk about the weather?
Is there a place you go
To watch the sunset and oh
Is there a song you just can't wait to share?
Yeah I know you'll tell me when I get there
P!nk also partners with The Lumineers on the song "Kids in Love," which would be totally harmless, except for the F-word that is dropped into the lyrics at one point. Beware! Another hit song from the album aside from "Trustfall" is "Never Gonna Not Dance Again." Again, it's a catchy song – but there is an F-word.
Actually, four songs, total, have an explicit label on the album.
I'll repeat myself here: compared to other artists today, P!nk is "mellow." However, when pop culture's standard of acceptability is Sam Smith, CardiB, and Beyonce, we have to adjust our focus a little.
P!nk is an unquestionably talented artist. Her songs are VERY catchy – but many of them are filled with expletives that won't be appropriate for young, developing minds.  It's not just the expletives, either. While her current album is, as I said, a much more mature album in terms of thematic content, a teen girl who discovers "Trustfall" will no doubt take a deep dive into P!nk's full discography – and she will find a treasure trove of party music, breakup songs, and F-bombs laced into the catchiest of choruses.
P!nk's hatred for the unborn
Sadly, another factor to consider here when it comes to allowing your kids to listen to P!nk is how much she despises the pro-life movement. Christians believe that Man is created in the image of God, or Imago Dei, as stated in Genesis 1:27. As such, all life is special. In fact, Genesis 9:6 (which precedes the issuance of the Ten Commandments, chronologically) states this: "Whoever sheds the blood of man, by man shall his blood be shed, for God made man in his own image."
The spilling of blood is a serious offense. Murder, in fact, is an offense that was reiterated in Exodus 20:13 (Do not murder). Naturally, pro-choice advocates will say that killing an unborn child is NOT murder because he or she is not human yet (an illogical argument, as location has nothing to do with the personhood of a child). However, Christians know better – because Scripture has revealed, glaringly, the soul and uniqueness of each human child (Psalm 139:13, Jeremiah 1:5).
P!nk exploded with rage after the overturning of Roe v. Wade last year, pointedly declaring that pro-lifers were no longer welcome to listen to her music. Via Fox News, she tweeted, "if you believe the government belongs in a woman's uterus, a gay persons business or marriage, or that racism is okay- THEN PLEASE IN THE NAME OF YOUR LORD NEVER F—ING LISTEN TO MY MUSIC AGAIN. AND ALSO F— RIGHT OFF. We good?"
Of course, P!nk's logic here is comically skewed – lumping in women's rights, racism, and gay agenda items in with Roe v. Wade, accusing advocates who protect the unborn of being racists (how?). She also, somehow, asserts that protecting the unborn means that you believe that the government should be "in a woman's uterus." WHATEVER THAT MEANS? Nobody knows.
In other words, if you are a Christian (which means you should be pro-life), P!nk hates you (by her own omission, not mine), and she does not want your business or your listenership.
As parents, ultimately, I think we should oblige P!nk. A few catchy songs here and there do not make up for her poor positions on politics and policies, and her hostility toward the unborn and people of faith are not reconcilable offenses for those who want to fill their homes with godly, wholesome content.
Overall, I would recommend skipping P!nk's album. It is not appropriate for kids, and I don't think Christians should necessarily be supporting someone who salivates so vehemently over the unfettered killing of unborn babies.
---
The opinions in this article are specific to its author, and do not necessarily reflect the opinions of the entire Counter Culture Mom team. This specific article was written by Summer Lane, and may not be reproduced, except to quote for reviews or interviews, without the express permission of the author. 
*
Summer Lane is the #1 bestselling author of 30 books, including the hit Collapse Series and Resurrection Series. She is an experienced journalist and columnist who reports on news within the U.S. and abroad. Additionally, she analyzes politics and policies in weekly op/Eds on The Write Revolution.
Summer is also a mom and wife who enjoys rural country living, herding cats, and gardening. She is passionate about writing about women's issues, parenting, and politics from a theologically-grounded perspective that points readers to the good news of the gospel.
Download Our New Counter Culture Mom App to get our trending news and pop culture alert notifications. Connect with other parents in the Parent Chat section to gain helpful ideas on how to counteract the Pop Culture Cult!
Be sure to contact us if there is an issue you would like to have us write about! Our mission is to help parents deal with today's lifestyle trends and how to biblically navigate them.