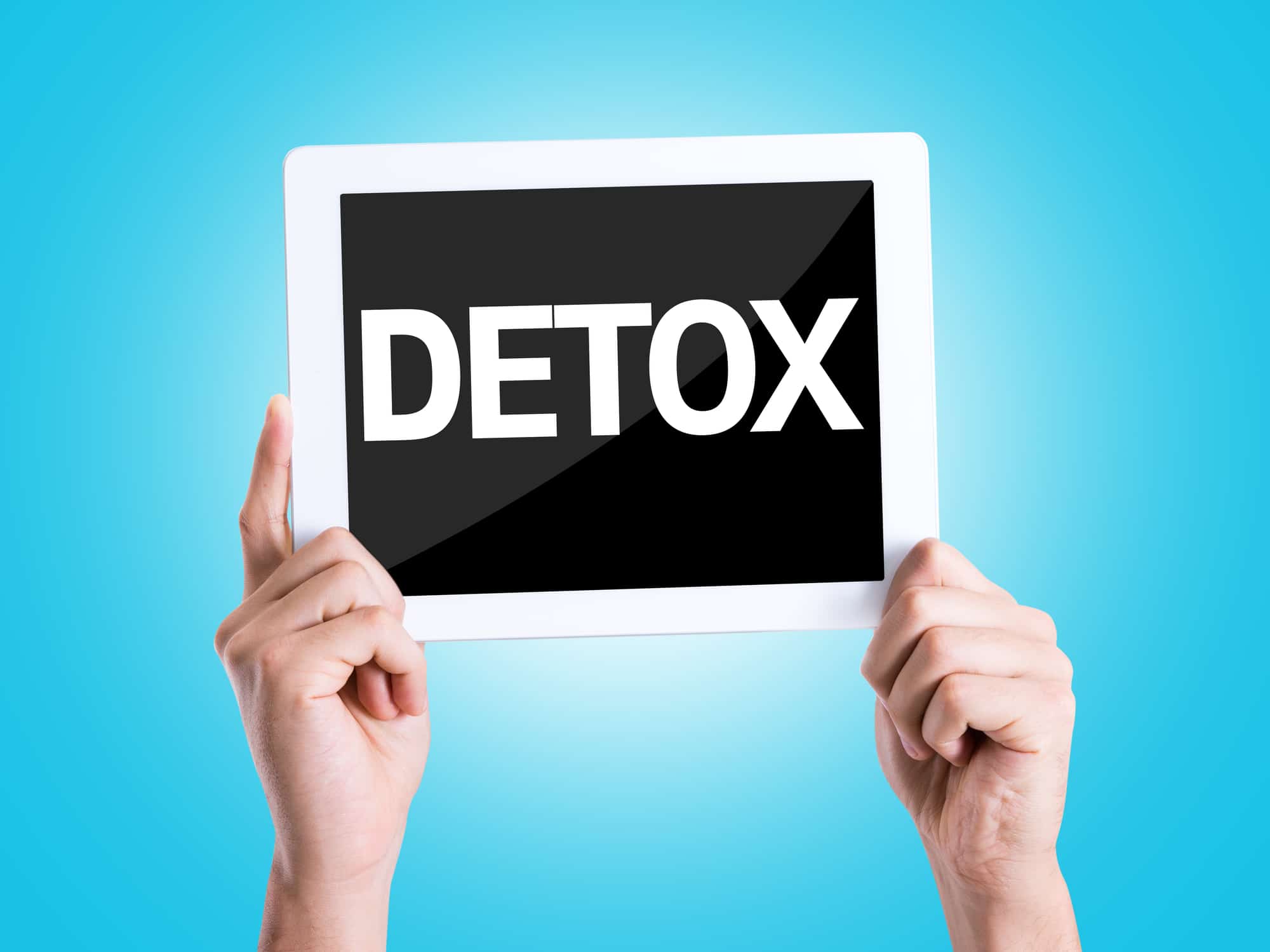 13 Jan, 2023

Let's detox negative media this year!

Posted at 5:30 pm

in

being proactive

,

celebrities

,

faith and inspiration

,

family

,

goal setting

,

homeschool

,

Kid's activities

,

media reviews

,

mental health

,

movies

,

music

,

new age

,

parenting

,

positive entertainment

,

relationships

,

satanism

,

social media

,

technology

0 Comments
Entertainment/Advice
By Katie Stallings
Image: Deposit Photo
The Charge
Do you know the most cliché thing to do on the first of January? Yep, New Year's resolutions. The excitement of a fresh start and a path of 365 days ahead stimulates something in people. We get pumped up making goals and intentions, and we begin the first few weeks strong. Then, we tend to lose momentum somewhere in the mix.
I want to propose a challenge for our CCM readers for 2023. 
I gradually recognized the significance of cutting out toxic media this past year. Please understand that humans are imperfect. I didn't always consistently stay on track throughout 2022. However, I chose to refrain from several shows, music selections, and other media options. They did not support my walk with Christ or the direction my eyes needed to be turned toward. The difference is life-changing, and though it is difficult, it can be done!
Commit to the Lord whatever you do, and he will establish your plans. – Proverbs 16:3

— Daily Bible Verses (@Daily__Bible___) January 13, 2023
This year, I propose challenging ourselves to wean ourselves off the harsh Hollywood industry and fill ourselves with content that leaves us uplifted and glorifies God. If this were going to be easy, it would not be a challenge. This may be testing, but it is like any new habit being formed – it takes time and effort. I want to provide some insight or ideas that can help you if this is a journey you want to venture into. 
Where do I Even Begin?
Anytime you are determined to make a change, the best move is to start at the primary power source. Let's say I were to take on the challenge of losing weight or getting in shape. I would begin by educating myself from people who know how to do it correctly. I may commit to using a weight loss program or try this on my own. Either way, I must educate myself by utilizing a source that knows how to help me eat better and suggest good workouts to help me grow stronger.
The purpose of shedding toxic media is to provide a healthier mental, emotional and spiritual life. More importantly, when you are a Bible-believing follower of Christ, the goal is to grow closer to Him. Opening the Word of God and praying is the best place to begin any journey.
Okay, that is so cliché. But there is a reason people say cliché things…because they are often SO true!
These words of advice never go out of style, nor will the recommendation of going to God first. Setting a time to engage in the Word and spend a moment or two with Him will build a solid foundation. 
My eye-opening experience of stepping away from toxic media came last year. I once adored the Marvel series. If there was an Avengers movie, I was there to see it practically the first week it was released! I even tried to watch Age of Ultron in theaters with food poisoning! That definitely did not work out. You see the dedication, though. It was not until I watched Pastor Joe Schimmel's eye-opening documentary on Marvel that my tune changed. There seems to be a dark agenda associated with those who worked on the movie's storyline and for those who are writing content for the company.
If you do a little research into it, you will find that the films tend to promote an Antichrist agenda. 
If I see it on television, I am still tempted to watch it. However, after learning the evil intentions of those writing for Marvel and the details of this franchise, my desire to watch those films have plummeted. The momentary temptation is usually easy to combat. I fall short daily, but I have a relationship with Christ that keeps me grounded. My goal is to please Him, and I do not want to indulge in something that dishonors God. 
So, why say all of this? As I mentioned, my relationship with Christ keeps me grounded. If I did not have a firm foundation from reading His Word and spending time with Him, it might not be "a big deal" to watch this media. My love for God will always outweigh anything this world offers me. The stressor here is to encourage the focus to be on the Lord. I promise when your eyes are on Him, and your heart entirely belongs to Him and is in alignment with His will, everything falls where it should. The desire to watch the things of the world fades, and you will begin to realize how insignificant these secular programs are. Begin with God, and everything will flow. We are human and fall short; therefore, it will not prevent us from wavering. I cannot promise your journey will be smooth, but I can promise God does not leave you, and having Him in your corner makes it easier!
Are you going to see the new "Left Behind" in theatres?

Check out more details about the film below:https://t.co/gCiCGv7T9K

— Pure Flix (@PureFlix) January 13, 2023
What should I eliminate?
What you detox from your media life is up to you. Some guidelines to follow are supplied in God's Word. However, what you choose to change is solely up to you. There may be a show that you love, and you decide to decrease how much you watch it until you no longer view it as a must-watch. You could replace your movie night with a faith-based or family-friendly movie. Some may find the detox to be more beneficial with a gradual approach. However, ultimately, you have to be the one to step up and make that change for your family and yourself.
A few indications of red media flags based on the Bible are shows or movies that involve witchcraft or anything associated with the occult. Are you watching things that are sexually explicit, contain constant profanity, or portray sin in a positive light?
Modern entertainment has become notorious for this. Have you ever heard of the show Lucifer? I have never seen it, but based on the previews I have seen, they make the devil seem likable and relatable. Why is programming like this so dangerous? It deflates the severity, destruction, and evil that is sin and Satan. I agree with the male-lead approach; the devil can appear beautiful and charismatic. However, is he ever exposed to his proper form? Do they show how he places this front to drag people into traps of ruin? No, because, unfortunately, most of what God warns against is glorified in Hollywood programming today. In the depths of the Hollywood world, more people than not indulge in wickedness and serve the darkness of this world. We must be vigilant even if something looks harmless. Otherwise, we are susceptible to the devil's schemes. I urge you not to be vulnerable and to guard your family and yourself. 
Entertainment Options
I know this sounds like I am being a Debbie Downer, but suitable alternatives exist, so do not be discouraged! Pure Flix has been known for its Christian films and has launched a streaming service within the last few years. You can feel safe exploring this outlet, as all Pure Flix content is wholesome. You can also search for faith-based films on any streaming platform. I also always encourage doing an overview of a movie before watching it: check the rating, note the elements that give it that rating, read the summary that is provided, etc. This is an excellent way to gauge if a program is right for you.
Most people think of news, shows, and movies when they think of media. However, the media covers a broad range of outlets. The videos we watch on YouTube, the music we listen to, the material we read, etc. It is essential to consider all aspects.
As someone who stays consistently busy, I rarely have time to read like I would love to. I listened to an audiobook this Christmas season because I could not pencil in time to dedicate to a book as it deserved. If you want to broaden your horizons, listen to a few audiobooks. As we begin this year, it could be beneficial to listen to an inspirational book (confirm this is not a self-help or prosperity gospel orientated). I enjoy reading books by Sadie Robertson, Jen Wilkin, Lysa TerKeurst and Candace Cameron Bure. These are all wonderful women of God that talk about the struggles of life and how to be a women of God through it all. Free audiobooks are available online or on Youtube. You can also find podcasts and channels to listen to or watch but be on guard; there is an overload of content on YouTube, so it can be overwhelming and challenging to navigate through good choices with positive, Godly intentions. The material on YouTube is diverse, and it can be easy to lose focus and stray to things that are not wholesome. I spend most of my media time on this platform. I enjoy listening to content that strengthens my knowledge, such as sermons, podcasts, prophecy, history, documentaries, etc. There might be different subjects that pique your interest. YouTube is a great tool, but I encourage everyone to use it wisely! 
Here is a list of some of my recommendations if you need a kickstart:
Relatable- Hosted by Allie Beth Stuckey

The Candance Cameron Bure Show

Dr. David Jeremiah

Good Fight Ministries 

Chip Ingram
Make the change
I would like to reiterate that the choice to do a media detox is up to YOU. If we want to see a change in culture and our lives, it begins with us. It is about us deciding to walk against the current mainstream media and detox the bad from our lives. The difference it will make in your family and personal life is life-changing. We are given a gift annually to start anew, so why not use this gift to create healthy habits and purge the bad? I will be with you, challenging myself to make better media choices and eliminate the negative!
---
Here is the official trailer for Joe Schimmel's documentary: Marvel and DC's War on God: The Antichrist Agenda:
---
The opinions in this article are specific to its author, and do not necessarily reflect the opinions of the entire Counter Culture Mom team.
*
As a proud North Carolina girl, Katie Stallings follows her love for writing at the University of North Carolina Wilmington. Her other passions include Jesus, Bible Theology and Eschatology, singing, acting, and uncovering the truth about secret societies, the elite, and things hidden in plain sight. Katie discovered the deceit of the entertainment industry in her early 20s, which led her down a path of exposing the darkness that Hollywood promotes and the evil in the political world.
When she is not working, doing school work, or trying to pack her mind full of information, you will find her with her family or friends, spending time with her nephew, and working in her home church, all with a coffee in her hand.
Download Our New Counter Culture Mom App to get our trending news and pop culture alert notifications. Connect with other parents in the Parent Chat section to gain helpful ideas on how to counteract the Pop Culture Cult!
Be sure to contact us if there is an issue you would like to have us write about! Our mission is to help parents deal with today's lifestyle trends and how to biblically navigate them.