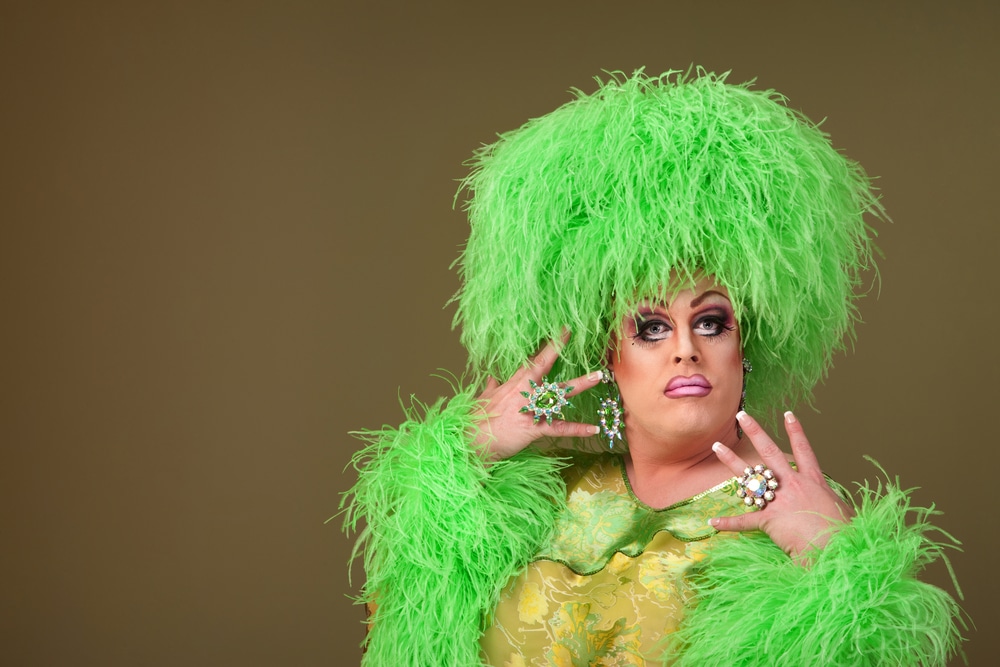 06 Mar, 2023

Drag Queen Culture: How should Christians respond?

Posted at 5:30 pm

in

art

,

being proactive

,

books

,

celebrities

,

education

,

faith and inspiration

,

family

,

goal setting

,

health

,

homeschool

,

Kid's activities

,

LBGTQ

,

media reviews

,

movies

,

music

,

newsfeed

,

parenting

,

politics

,

positive entertainment

,

pro life

,

relationships

,

religion

,

reviews

,

sexting

,

sexuality

,

social media

,

technology

0 Comments
Opinion/Biblical Advice
By Summer Lane
Photo: Deposit
It seems as if there's a new video posted on Twitter every day that exposes "family friendly" drag queen performances in the U.S. I'm not sure why there's such a phenomenon surrounding "drag queen story hour" at libraries or "family friendly drag events" at local zoos, but the drag queen scene has gone from a comedic punchline to a frontal assault on the innocence of toddlers and small children.
Unfortunately, this trend is not simply isolated in one state or one country. Just last week, The Post Millennial ran a story exposing a London entertainment company for their "Caba Baba Rave" event, in which adult men wearing underwear/thongs and bondage attire performed erotic dances for a room filled with infants, toddlers, and young children.
Totally normal, innocent stuff. Absolutely NOTHING to see here, folks.
Today, Libs of TikTok exposed a Massachusetts brewery for hosting an "all ages" drag show that "won't be censored for the kiddos" on March 19. Heck, last year, my local zoo even fell in step with the rhythmic beat of the gender drum and put on a "family friendly" drag show to celebrate "Pride Month."
It's happening in many states across the U.S. and abroad. The disturbing trend here is that these are not simple comedic performances where men dress in drag and put on a skit – these are often strip performances, with men dressed nearly naked and performing provocatively. To put it bluntly, children are being exposed to a strip club performance.
Footage has emerged of a touring British cabaret drag show for young children, toddlers and their parents. The performances feature a drag queen in a thong among other scantily dressed performers. Ticket buyers get a reduced price if they bring more kids.https://t.co/rBq2dTwLZo

— Andy Ngô 🏳️‍🌈 (@MrAndyNgo) March 2, 2023
There are, of course, four perpetrators of perversion here. The first partner (and most responsible, in my opinion) in perversion is the parent who chooses to willingly expose their child to the sexual filth of an explicit drag show. The second partner in perversion are the drag performers – exposing themselves sexually to children is a whole new level of societal debauchery. In most states and counties, taking a child to a bar or a strip club is illegal (the age of entry is generally 18 to 21, depending on the establishment, and whether alcohol is onsite).
A brewery in Massachusetts (@cibrewing) is holding an "all ages" drag show which "won't be censored for the kiddos." They're after your kids. pic.twitter.com/QIFUrARvRz

— Libs of TikTok (@libsoftiktok) March 6, 2023
The third partner in this perversion squad is the establishment that is facilitating the events. It's one thing to host a drag event at a bar or strip club for consenting adults – fine, go ahead. But why is there a sudden push to "normalize" overtly sexual performances for babies, toddlers, and innocent kids?
The fourth and final partner in this puzzle are the cities and law enforcement agencies that are allowing the perversion to continue. Let's make it simple: it is generally illegal for anyone under the age of 18 to enter a strip club. Why are cities allowing businesses to engage in openly illicit behavior? Whether the sexual exposure happens at a coffee shop or the actual strip club doesn't matter – it's still exposure.
Please note that children cannot consent to be exposed to sexually explicit material. They cannot consent to sex. They cannot consent to anything sexual. Generally, the age of sexual consent in most states is around 16 years old. The Innocent Lives Foundation states it thusly: "Children cannot give consent to sexual activity because they do not fully understand sexual actions."
More importantly, Scripture makes it abundantly clear that anyone who engages in the deliberate corruption of innocent children is doing an immensely evil and debased thing. In Matthew 18:6, Jesus says, "But whoever causes one of these little ones who believe in me to sin, it would be better for him to have a great millstone fastened around his neck and to be drowned in the depth of the sea."
Romans 1:28-32 also says this about the depravity of culture in the Last Days:
28 And since they did not see fit to acknowledge God, God gave them up to a debased mind to do what ought not to be done. 29 They were filled with all manner of unrighteousness, evil, covetousness, malice. They are full of envy, murder, strife, deceit, maliciousness. They are gossips, 30 slanderers, haters of God, insolent, haughty, boastful, inventors of evil, disobedient to parents, 31 foolish, faithless, heartless, ruthless. 32 Though they know God's righteous decree that those who practice such things deserve to die, they not only do them but give approval to those who practice them.
No matter what culture, Instagram, or your progressive and "enlightened" friends might tell you: drag performances for children are NOT normal. They are NOT harmless. A child who is exposed to sexually erotic performances at the age of TWO or TEN will be irreparably harmed and confused by the sexual messages being sent their way. This is common sense for MOST people.
Parents who facilitate this will be held accountable for their actions before an equally loving, just, and wrathful God someday.
So, what should the Christian response to drag queen culture be?
RESIST it. REFUTE it. And REPAIR our communities from the damage it inflicts.
The church is the first line of defense in going up against these types of evil. Get involved. Speak out. Pray over your city. Protect your children from being exposed to these events and if a local business in your city chooses to facilitate a sex-show where minors will be present, do not give that business one dime of your money, ever again.
This present time in culture is not an era where Christians should be timid, meek, or shy. The loudest people in society implement the most powerful changes – and for the last few decades, the Christian church has been catastrophically silent. Now, our libraries are inviting drag queens to read fairytales to three-year-olds on Monday afternoons.
The evil will not stop unless we take a stand. Start in your home, protect your children, tell the truth, and get involved with your local church.
**
1 Corinthians 16:13
Be on the alert, stand firm in the faith, act like men, be strong.
---
The opinions in this article are specific to its author, and do not necessarily reflect the opinions of the entire Counter Culture Mom team. This specific article was written by Summer Lane, and may not be reproduced, except to quote for reviews or interviews, without the express permission of the author. 
*
Summer Lane is the #1 bestselling author of 30 books, including the hit Collapse Series and Resurrection Series. She is an experienced journalist and columnist who reports on news within the U.S. and abroad. Additionally, she analyzes politics and policies in weekly op/Eds on The Write Revolution.
Summer is also a mom and wife who enjoys rural country living, herding cats, and gardening. She is passionate about writing about women's issues, parenting, and politics from a theologically-grounded perspective that points readers to the good news of the gospel.
Download Our New Counter Culture Mom App to get our trending news and pop culture alert notifications. Connect with other parents in the Parent Chat section to gain helpful ideas on how to counteract the Pop Culture Cult!
Be sure to contact us if there is an issue you would like to have us write about! Our mission is to help parents deal with today's lifestyle trends and how to biblically navigate them.