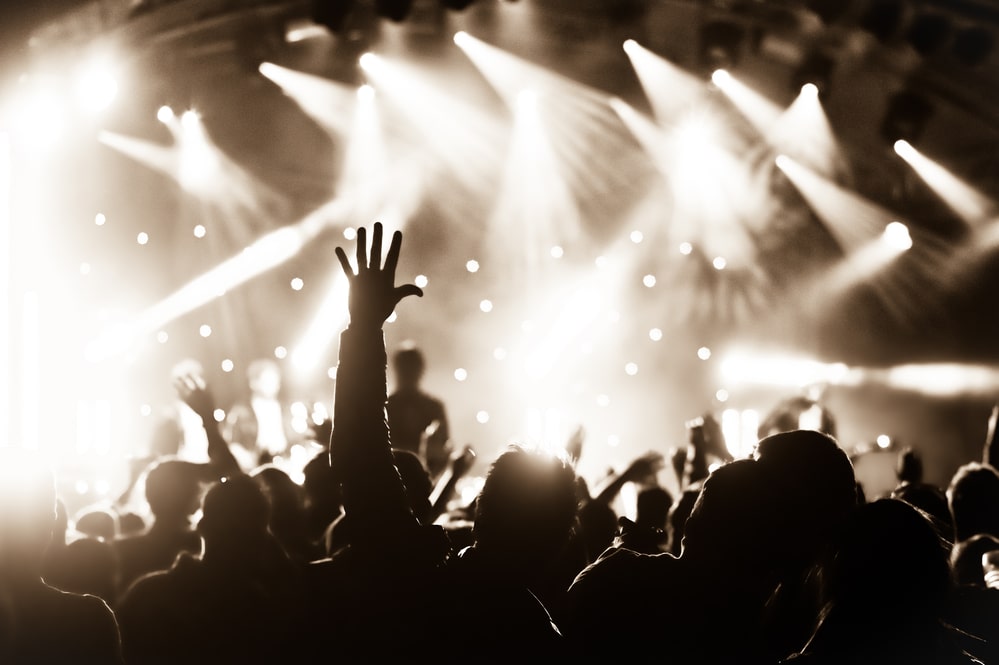 29 Sep, 2022

Jesus Boyfriend Music is NOT Worship Music

Posted at 5:30 pm

in

art

,

being proactive

,

celebrities

,

faith and inspiration

,

family

,

health

,

media reviews

,

music

,

new age

,

parenting

,

positive entertainment

,

reviews

0 Comments
If you're a parent who enjoys blasting K-LOVE in the car to and from picking up your kids from school, you've probably noticed a plethora of tunes on the radio that are sung by wildly popular Christian artists like Hillsong UNITED, Elevation Worship, Chris Tomlin, and Lauren Daigle.
Christian music has changed quite a bit from the days of Fanny Crosby, when a simple piano and a heart-felt tune about God's gracious love and Jesus' sacrifice on the cross would suffice. These days, worship music is slick, quick, and just as catchy as the latest pop anthems from stars like Justin Bieber or the Jonas Brothers.
But modern Christian music, just like Christian theology, has been oversaturated in a type of "Jesus Boyfriend Music" that tends to undermine the potent power of the Gospel itself. Christian music today tends to aim for production value over true, communal worship, and it's this disturbing trend that is confusing young people about the meaning and nature of worship, as well as the ability of men to actively engage in worship services.
God Created Music – And it is Good!  
The concept of a hymn is quite simple. Worshippers of the one true God have long used instruments and music to praise their Creator, and since God Himself created music, we know that this is a good and right execution of the gift of song. According the Berean Bible Heritage Church: "Whenever we take the gift of singing and music from God and use it for sensual reasons, it is blasphemy against not only God, but our Savior, Jesus Christ, and it sears closed our conscience from the work of the Holy Spirit. Where the people of God loved their Savior enough to sing His praises, the church has had a rich and powerful testimony, whether in the cotton fields or in the flames of satanic hatred. The composers of the great hymns of the past have left a powerful testimony…"
Psalms 95:1 says, "Come, let us sing for joy to the LORD; let us shout aloud to the Rock of our salvation." In the book of Exodus, Moses and the Israelites sing a song to the Lord, praising Him and declaring that He is "highly exalted" (Ex. 15:1). 1 Corinthians 3:16 states: "Let the message of Christ dwell among you richly as you teach and admonish one another with all wisdom through psalms, hymns, and songs from the Spirit, singing to God with gratitude in your hearts."
There are so many verses in the Bible that speak to the nature of praise and worship, and how music is interwoven into those two things.
Fanny Crosby was perhaps the most prolific hymn writer of all time, having been struck with blindness at the age of six weeks old and going on to pen more than 8,000 hymns that we still love to sing today, like "Blessed Assurance," "To God be the Glory," and "Safe in the Arms of Jesus."
Worship is an outward expression of human joy and worship toward our Creator. It is an expression of gratitude and sometimes, even an expression of our sorrow and pain. But music is worship, and when we label something as "worship music" we should be very careful in what we mean by that.
Jesus Boyfriend Music
Megachurches like Elevation Church and Hillsong are problematic enough on their own, due to bad theology and self-serving preaching. It stands to reason that Christian music that comes out of these kinds of organizations would be just as questionable, and unfortunately, that applies to a whole host of alleged Christian artists.
What people need to understand is that there is a difference between listening to a song that describes our pains and struggles and life stories and actual worship music. A lot of Christian music today reads like a love song, dangerously close to reeking of intense sensuality and even more dangerously close to New Age self-love affirmations. Let's take an example of a verse from a new Hillsong song called "Show Me Your Heart," written by Joel Houston:
You don't hide
From my heavy mess
When I hide the worst parts
You don't run
From the thick of the fight
No You never lose heart
You don't quit
When I throw the towel in
Or lose patience when I fall
'Cause You just give
And You'll never give up
Till I'm every bit Yours.
My question is: does this at all sound like a worship song? Or does it sound like a confused lover whose very patient boyfriend/girlfriend keeps coming back to them?
My point is not to knock the song itself, but rather, the act of using this as a WORSHIP song. This is not a worship song – it's a secular song with a thin spiritual undercurrent that loosely ties into the love of God.
Compare this with the lyrics of "Blessed Assurance," by Fanny Crosby:
Blessed assurance, Jesus is mine!
O what a foretaste of glory divine!
Heir of salvation, purchase of God
Born of His Spirit, washed in His blood
[Refrain]
This is my story, this is my song
Praising my Savior all the day long
This is my story, this is my song
Praising my Savior all the day long
"Blessed Assurance" is clearly all about praising the Savior, and it is a very outward song. Even the singer's "story" is pointed toward worship. It's a worship song, not a story song – and that is a very important distinction.
Using the Wrong 'Worship' Music also Mutes Men
Here's another hefty hint for churches who are wondering WHY in the WORLD it's so difficult to get men to sing during the worship service: Jesus Boyfriend Music makes them uncomfortable, and usually, the notes are too hard for them to reach. That's just a fact! Older hymns (ya know – the ones in hymnals!) are a little more forgiving and simplistic in nature, and there are no fancy choruses or warbling rock-star solos that must be performed by an experienced vocalist.
Kyle Thompson from the "Undaunted Life Podcast" brilliantly points out that one of the reasons why men aren't emotionally engaged in the church is because they aren't WELCOME in the church. Everything, from the feminized ministry blueprints right down to the sensual, breathy whispering of Hillsong worship music, is distinctly feminine and touchy-feely.
I think this is an incredibly astute observation! Women do a massive amount of volunteering in the church, so it makes sense that women, in turn, would also tend to feminize the ministries of church, as well as the music.
Now, in defense of my own sex, I do think that the issue here is not femininity, but rather, the lack of masculine leadership in our culture, and in turn, our churches – but that's a whole different debate!
When men feel uncomfortable with the mushy and borderline romantic, angsty songs of worship services, the chances of them actually singing along are slim to none – thus reiterating my argument that the songs are not worship songs at all.
They are thinly-veiled secular songs with a little bit of Jesus thrown in for effect.
So, What Do We Do?
The response to this trend of nuanced "worship music" is simple: recognize it for what it is! I have no issue with hearing a song on the radio and acknowledging that it tells a good story, has a good motivational message, and is fun to sing along to. I'm not about to get legalistic in this debate and completely turn off the radio and make grumbling comments every time an Elevation song is played in a Christian coffee shop.
So, what can we do? We can understand that most modern Christian is not worship music. It is music designed to entertain and stir up emotions.
By contrast, worship music is an expression of praise that points toward the glory and love of our Creator and the redemptive mercy of Jesus Christ.
Jesus Boyfriend Music is inward, and worship is outward.
Consider this the next time you attend church and find yourself wondering whether the music being sung points to the Lord…or if it points back to yourself.
**
Set your minds on things that are above, not on things that are on earth.
Colossians 3:2
---
The opinions in this article are specific to its author, and do not necessarily reflect the opinions of the entire Counter Culture Mom team.
*
Summer Lane is the #1 bestselling author of 30 books, including the hit Collapse Series and Resurrection Series. She is an experienced journalist and columnist who reports on news within the U.S. and abroad. Additionally, she analyzes politics and policies in weekly op/Eds on The Write Revolution.
Summer is also a mom and wife who enjoys rural country living, herding cats, and gardening. She is passionate about writing about women's issues, parenting, and politics from a theologically-grounded perspective that points readers to the good news of the gospel.
Download Our New Counter Culture Mom App to get our trending news and pop culture alert notifications. Connect with other parents in the Parent Chat section to gain helpful ideas on how to counteract the Pop Culture Cult!
Be sure to contact us if there is an issue you would like to have us write about! Our mission is to help parents deal with today's lifestyle trends and how to biblically navigate them.