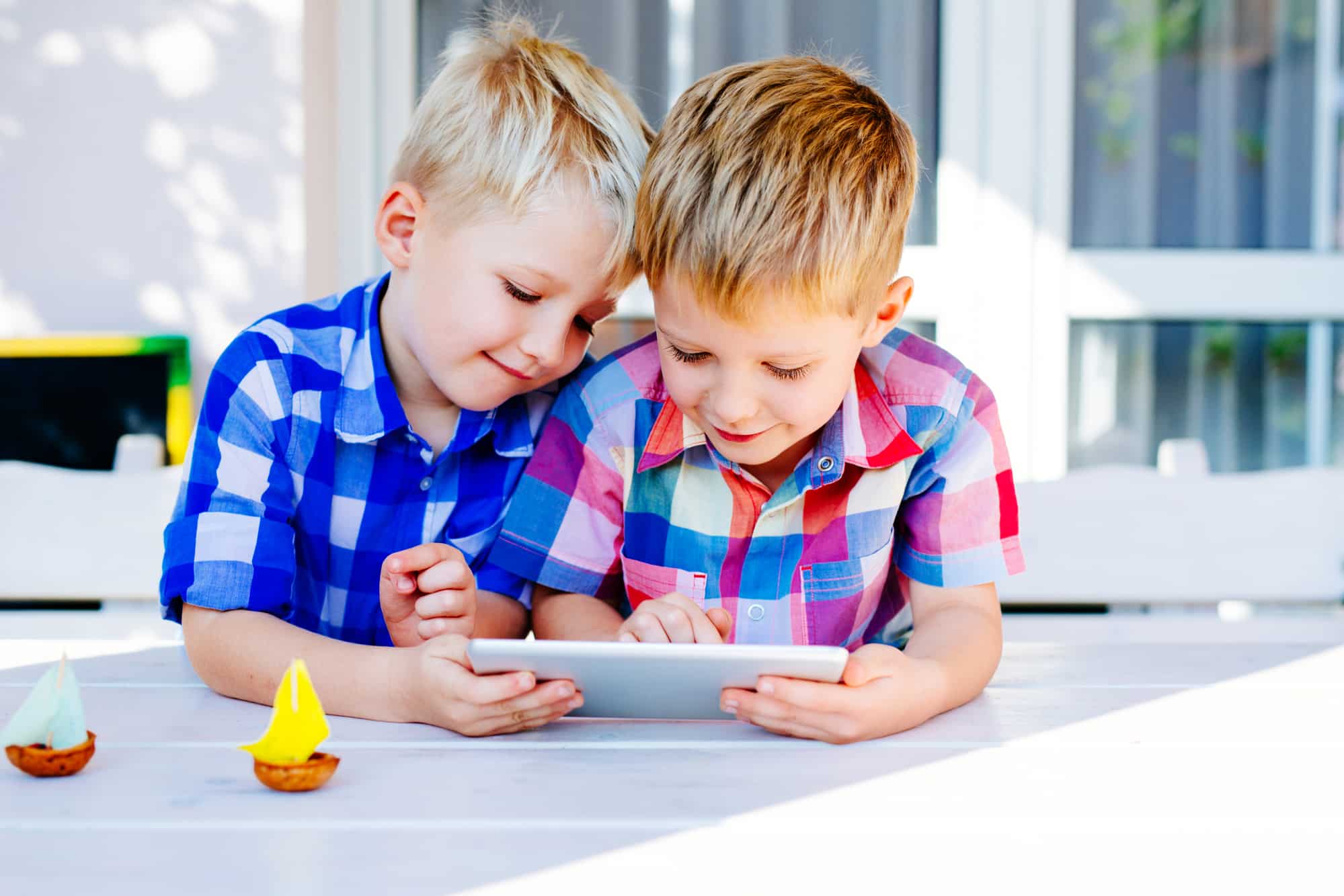 29 Aug, 2022

The TOP APPS for kids today: Safe, Fun, and Educational!

Posted at 5:30 pm

in

apps

,

being proactive

,

books

,

education

,

faith and inspiration

,

family

,

gaming

,

health

,

homeschool

,

Kid's activities

,

media reviews

,

movies

,

parenting

,

positive entertainment

,

reviews

,

social media

,

technology

0 Comments
Advice & Technology
By Katrina Cheshire
The Top Apps for Kids is the topic of today!
In this digital-crazy world, we spend a lot of time trying to get our kids OFF of their devices. Children spend hours on screens every day, and only a few minutes outside – how can that be good for them? Blue light, radiation, development issues, and even children's necks and spines not growing straight are just a few problems that come with screens.
BUT on those occasions when you do need to keep your child occupied with a screen, it can be hard to know what to let them do! Do you just hand them a device and let them roam free? Definitely not! That's why we've compiled a list of the top apps for kids that will keep them busy on a flight, while traveling, or on a rainy day when they've already finished their chores and read every book in the house. 
GENERAL LEARNING
This is a wonderful, joy-filled learning platform for kids! Children ages 2-8 can discover the joy of learning with a 100% free, no ads program! The topics include early literacy, reading, writing, language, and math, all encouraging creativity and building social-emotional skills. Filled with whimsical characters and interactive activities and games, this app was developed by experts. Ages 2-8, FREE! 
BYJU's Learning App for Kids (featuring Disney) 
This app for kids from Pre-K through 3rd grade is an award-winning math, language and reading app for kids in preschool to grade 3. Concepts are made simple and fun as your child embarks on this guided learning adventure alongside Disney and Pixar characters. As always, screen it before you let your kids use it! Pre-K-8, $10/month after a free 14-day trial. 
Preschool learning that is 100% ad free! Your kids can enjoy this safe, award winning app that works on strengthening literacy, numeracy and creativity with interactive preschool content. It includes a monthly report that monitors what your kids are watching and playing. You can get a 7-day free trial to see if this is for your family, after that it's $8/month. 
READING AND WRITING
For ages 3-7, this app will teach your kids handwriting! It's fun, customizable, and gives your kids rewards! Thirteen fonts are available, upper and lowercase letters, printable worksheets so that your child can practice on paper (very important!) and much more! Suitable to every child's needs. You also receive a monthly report that tracks their progress! Free to try out, $5 for full access.
Epic causes kids to fall in love with reading and grow by leaps and bounds! Kids can read on the go, at home, or from anywhere. The Epic library is always expanding, so keep an eye on the types of books they allow in there. Ages 2-12, access to one book a day is free, or $10/month for full access.  
This app is the perfect kick-starter for any writing activity! It works for both families and classrooms, and includes image and both text and voice prompts. Created by a teacher, it can be customized to fit each learner. They're all about inspiration for kids! Ages 7+, $4. 
Magical reading and math games for kids are all about inspiring learning! They make learning to read FUN, with adventures that ignite a love for learning. It works both at home and in school! Ages 4+, and the computer version is free!
This free app for kids ages 5+ helps kids have fun learning to read! The app has a built-in reading buddy that listens to your child read aloud, helps them when they struggle, and gives them reward stars when they succeed! Ages 5+, FREE!
GEOGRAPHY AND NATURE
With this app, your kids can make dolphins jump, build a coral reef, and explore the deep sea. They can even create their own aquarium. These are just some of the fun things you can do with MarcoPolo Ocean, a "digital sandbox" for kids to play in that sparks their interest in the most unexplored part of our planet – the ocean. Ages 3-7, FREE.
This app makes learning geography fun! You can move the states around on the screen while learning states and capitals, along with facts about the states! You can collect states to earn bonus games, all on your own personalized map of the U.S.! Ages 8-12, $3.
With this app, your kids can fly around the interactive 3D globe and discover the rich wonders of our planet. This show-stopping interactive app allows children to explore an enticing, spinning world packed with animated icons, an ever-changing soundscape and interactive quizzes. It's filled with fascinating facts about our world! Ages 4+, $5. 
This app is world-famous and perfect for toddlers. Inside the little bouncing barn, friendly farm animals are waiting to pop out and surprise your little one. Try and guess who they are; tap the doors to find out! Younger children will love opening the barn doors to find new animal animations, as they learn about cause and effect and become familiar with animal names and sounds. Older children will enjoy guessing animals by sound, then seeing the animal names, which helps develop early literacy skills. Ages 1-3, $2. 
This app is all about identifying the plants and animals all around you, including different types of plants, birds, fungi and more! This app gets your kids outside to point the Seek Camera at living things. They will identify wildlife, plants, and fungi and learn about the organisms all around them, and earn badges for observing different types of species and participating in challenges. This is a great app for families who want to explore nature and learn at the same time! Ages 4+, FREE. 
STEM LEARNING
With ScratchJr, young children (ages 5-7) learn important new skills as they program their own interactive stories and games. By snapping together graphical programming blocks, children can make characters move, jump, dance, and sing. In the process, children learn to solve problems, design projects, and express themselves creatively on the computer. Ages 5-7, FREE. 
This fun-filled app helps your kids learn through play! They can explore and learn engineering concepts with games that grow them. Designing machines and roller coasters, building towers with robots, and problem solving through an obstacle course. Learn STEM concepts with your child as they experiment with simple engineering tools. Ages 3-5, FREE. 
This musical app teaches kids the masterpieces of classical music! It takes them to 5 worlds that teach them different musical skills: World of Squirrels (Pitch), World of Chameleons (Tempo), World of Lynx (Intensity), World of Eagles (Timbre), and the World of Sea Lions (Harmony). Ages 4-6, FREE to try out! 
This app gives your kids the foundation they need for math skills! They will learn basic addition and subtraction skills through fun puzzles and games. Ages 4-8, $8 for one-time purchase. 
PUZZLES
This ad-free app teaches your kids thinking skills while building a love of math and science in them! There are over 1000 games and activities to expand your children's minds and help them to solve complex problems! Ages 3+, $7/month
Slide shapes and match colors to solve 180 logic puzzles in the awesome game that builds your child's brain with hours of finger-twisting fun. From simple matching to complex games packed with obstacles, mazes and multi-touch action, Winky Think will stretch your fingers almost as much as your mind. This app does use Common Core math ideas, so check it out first! Ages 6+, $3. 
Montessori Crosswords for Kids
This app helps kids develop their reading, writing, and spelling skills by building words from a set of 320 word-image-audio-phonics combinations using a phonics-enabled movable alphabet. It helps kids understand that words are made up of sounds! Ages 3-7, $2. 
Busy Shapes helps children improve their ability to handle simple objects through a series of puzzles where they change simple shapes and place them in proper holes. Along the way, the app responds to each child's actions with encouragement. Plus, the app's digital exploratory playground regularly refreshes with different objects, which keeps children interested and engaged. Ages 18 months-4, $3. 
SOCIAL SKILLS
Daniel Tiger's Grr-ific Feelings
Children can play, sing, and learn about all kinds of feelings with their friend and neighbor Daniel Tiger from the hit PBS KIDS series, Daniel Tiger's Neighborhood. The app includes games, sing-alongs, a drawing easel, and a photo booth! Ages 2-5, $3. 
BrainPOP Jr. Movie of the Week 
This app has a movie of the week, quizzes, and fun subjects like science, health, reading and writing, social studies, math, and arts and technology. Fun characters guide kids through the topics and encourage them to think. Ages 6-8, $6/month. 
PBS Kids Games are packed with fun games for kids of various ages! With games that can be played together or alone, they've got all the fun games your child needs to stay occupied and having fun. Various ages, FREE! 
Hopefully you found an app above that will work for your family's needs! Let's keep our kids learning and excited about life, all while balancing screen time and outdoor fun. Here's to raising CounterCultural kids together – we hope these top apps for kids will help you in your mission! 
***
The opinions in this article are specific to its author, and do not necessarily reflect the opinions of the entire Counter Culture Mom team.
**
---
Katrina Cheshire is a home school and Bible college graduate and the author of Seller of Dreams. She is passionate about good stories and the power they can have in shaping a life.
With seven siblings her life is full of adventure and excitement! She loves to design and sew clothing. She enjoys writing endless stories and read even more of them. You can find her making music with her brothers and sisters or dancing for the glory of God.
Download Our New Counter Culture Mom App to get our trending news and pop culture alert notifications. Connect with other parents in the Parent Chat section to gain helpful ideas on how to counteract the Pop Culture Cult!
Be sure to contact us if there is an issue you would like to have us write about! Our mission is to help parents deal with today's lifestyle trends and how to biblically navigate them.