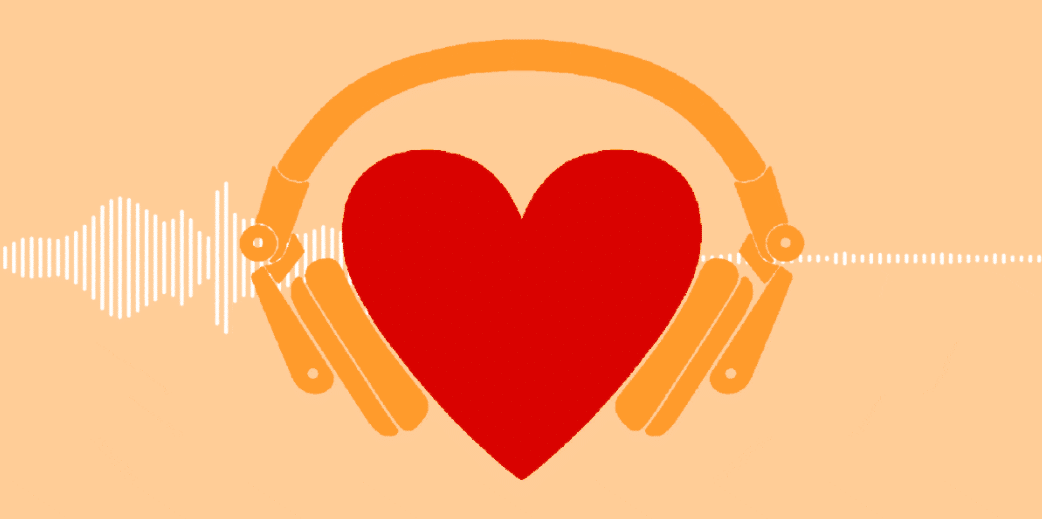 06 Feb, 2021

Music: Its Powerful Influence On A Teens Love Life
Music
Its influence on your teenager's love life is greater than you realize.
Have you forgotten how important of a role music played in your life as a teenager? I remember as a teenager listening to love songs such as "No Air," by Jordin Sparks and Chris Brown, or popular breakup songs like "Hurt," by Christina Aguilera. Based on whatever stage my love life was in, I would select my playlist. Was I in the middle of starting a new relationship, or was I trying to sweep up the debris from the last one? My music choice always agreed with my emotions. The music made me feel twice as excited about the possibilities of a new boyfriend! But, it also made me feel twice as much despair about the loss of one. The influence of music on our teenagers and how they handle their love life is so much greater than we realize. Let's break it down.
_ 1. "Driver's License"
When this song was released in January earlier this year, it debuted as No.1, and that is no surprise to me. The song is laden with emotional words and imagery that tells of a young girl's heartbreak. As I stated in the introduction, we all enjoy listening to music that we can relate to. Write a song on a minor scale, add some melancholy lyrics, and share your sorrowful feelings about your breakup and you've got a hit! Olivia Rodrigo, who is best known for her role in Disney+'s High School Musical – The Musical: The Series, totally hit it out of the park on this release. And why wouldn't she? She's affirming the strong emotions of your teenager who thinks their world just ended along with their relationship.
_ 2. "Positions"
Coming in at No. 9 on Spotify the week of January 17th, Ariana Grande certainly served up an emotional platter for her fans. As a teenager, your love life and the emotional attachments connected to it could be strengthened by listening to a certain song. Change the minor key to major, throw in some heartwarming lyrics, and expose the passion behind your love. Voila, another hit! She wrote a song about being madly in love, so what? The deep feelings your teenager is playing into by listening to this music is heightening the expectations of their love life. Songs create an environment in which we can fantasize about things or create a reality that isn't actually true.
_ 3. What's the big deal?
The problem is this: our emotional well being should be grounded in nothing other than Christ. When our teenagers are hearing how broken they are because their love life is wrecked, their heart begins to agree with it. They relate to the sadness, so clearly, they must be that sad as well. On the other hand, songs also awaken a deeper passion than is appropriate for a teenager's love life. Teenagers are then willing to give more of themselves than they should. Whether that be emotionally, or physically, the outcome is still not good.
_ 4. Serve up the truth
The love life of your teenager is complicated, but the love of Christ is not. Give them the truth of God's word as their foundation and help them to understand the power behind the music they are listening to. Don't ever minimize the pain they may be experiencing but instead, ask them questions. For the breakup songs like "Drivers License," you can ask something like "How would this song make you feel during a heartbreak?" And for the songs such as, "Positions," ask your teen what does an appropriate level of emotional commitment looks like for their age.
_ 5. As always, end with Christ
He is our firm foundation whose love never waivers. We do nothing to receive it and we can never lose it. By teaching them where their true source of worth, love, and value comes from you are setting them up for emotional success in their young love life. But more importantly, you're setting them up for success in all areas of their adult life.
In Christ Alone.
MUSIC TO LOOK FOR IN FEBRUARY
Friday, February 5, 2021
Apollo LTD

– "Nothing Is Ordinary, Everything Is Beautiful"
C3 NYC – "Breaking the Dawn EP"

CeCe Winans

– "Believe For It"

 

Todd Dulaney

– "Revelation 4"
Propaganda / DJ Malski – "We Are The Culture"
Friday, February 19, 2021
Salt Of The Sound

– "Lent, Vol 2 EP"

SEU Worship

– "Clouds Are Clearing: Mixtape 1B"

UZUHAN

– "Immaculate" 

Zachary Ray

– "Let Go (Nathan Walters Remix)"
Friday, February 12, 2021
Jon Foreman

– "Departures"

Sarah Beth

– "Alive"

BrvndonP

– "Borderline EP"

North Point Worship

– "Anchor Of Peace (Live)"

Abby Robertson

– "Sanctuary"

Jon Keith

– "Genes"

Sada K

– "You"
Friday, February 26, 2021
Pat Barrett

– "Act Justly Love Mercy Walk Humbly"

Bri Babineaux

– "The Encounter Continues"

Steph Macleod

– "O Perfect Father EP"
Bethany Dumbleton is the Chief Operations Officer for Counter Culture mom. She is first and foremost a devoted follower of Jesus Christ.
Her husband and two children are her main ministry which overflows into her life ministry. She knows that our children follow our example. She strives to help parents grow in Christ, so they may shepherd their children biblically.
Download Our New Counter Culture Mom App to get our trending news and pop culture alert notifications. You can connect with other parents in the Parent Chat section to gain helpful ideas on how to counteract the Pop Culture Cult!
Be sure to contact us if there is an issue you would like to have us write about! Our mission is to help parents deal with today's lifestyle trends and how to biblically navigate them.