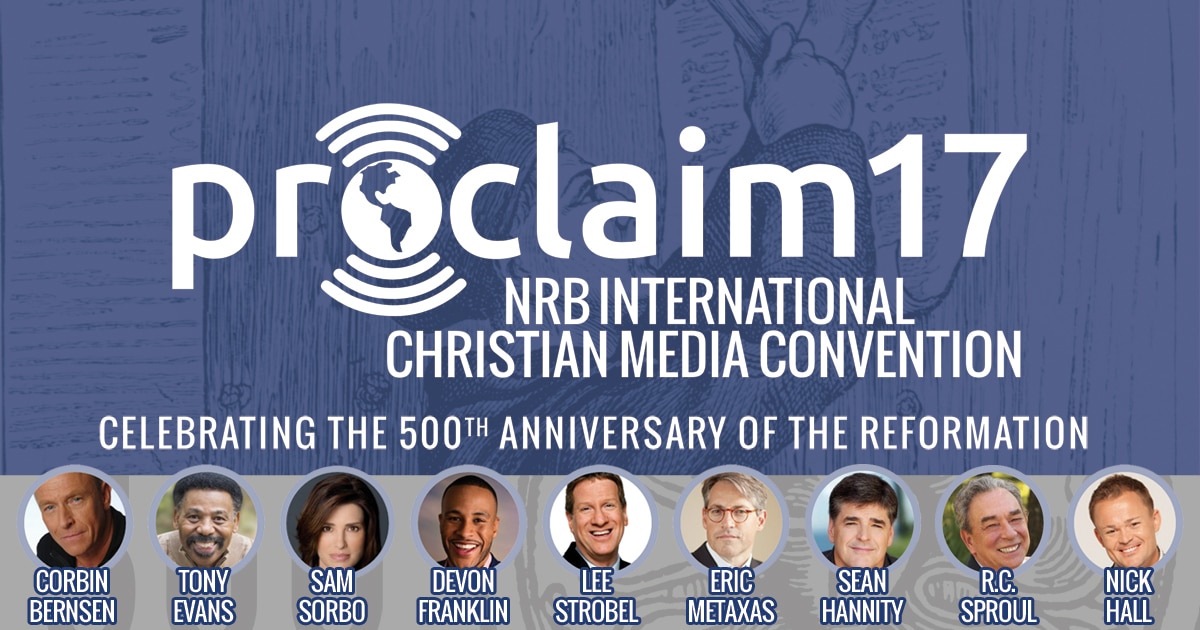 07 Mar, 2017

Top 5 Reasons Why You Should Attend a Conference Every Year

Do you love learning new things and expanding your reach with the message God placed on your heart? Then register to attend a conference today!

Ever since I was a kid, I just loved learning. I would read books in our huge apple tree in the front lawn of our 300 acre farm. I would get done doing the farm chores, grab a book and head midway up that tree to gain more knowledge and understanding about the world. The only thing was, the more I learned, the more I yearned to venture off that farm and travel around the globe. I wanted to experience all that I had read about in person. And that…I did.

Besides reading, one major way that helps me hone my craft is by attending national conferences. At least once a year, I register for a convention that equips me do what I do better, whether it would be mothering or mentoring. The more I learn, the better I can be to reach others with the message and mission God has placed on my heart.

Which brings me to this past week. The NRB International Christian Media Convention held in Orlando, Florida, changed my life. I came back home a different person. I am so excited to see what God is going to do through me while teaming up with the friendships I made for life. What is God wanting to do through you to benefit others? What passions has he placed in your heart that he wants you to discover at a deeper level? Find a conference which will help you enhance your knowledge and lead you to the next step of expanding your reach.
The top 5 reasons you should attend a conference.
Get some desperately needed alone time with God. I don't know about you, but if you're a busy mom like myself, having some quality time with just you and God is a rarity but greatly needed! Being physically away from home pursuing the dream God gave you to live out, will provide a time of refreshment and refocus on your calling. You will also be reenergized to handle the mom role once you return home.
Get reconnected with the mission God gave you. When I'm at a conference with like-minded people, it encourages me to see others who care about the issues I care about. My mission and passion become laser focused in this type of environment.
Networking Galore! I think I came back with over 150 business cards. Cards I didn't just pick up at a booth. Each card represents a sweet in-depth conversation with another person who God purposely put in my path. I wrote on each card the key points of our conversation and the action steps I needed to take once I returned home. I met so many passionate Christian people who are doing exactly what I want to be doing or I want to partner with to reach more people with God's truth.
Become more educated! I thought I knew quite a bit about radio, TV, Facebook Live videos, setting up a studio, speaking to crowd of high school students, booking events, writing a book and getting national syndication for my radio spots…and then I attend NRB where I realize I'm just starting to dig under the surface. Every session I attended was jam-packed with information that will greatly benefit the projects I'm currently working on. From statistics of how and where women connect on social media to the action steps needed in order to start a revival here in the United States. The tone I need to carry when on the air was also covered as well as the top questions church goers want answered but are not receiving.


Attending a conference helps us learn how to create content that will provide answers that people are desperately searching for.

— Tina Marie Griffin (@TinaMGriffin) March 7, 2017

Realize the blessings God has given you. When I'm away from home, I realize how lucky I am to have a husband who is so supportive of what I do. I have kids that are excited about learning what I discovered at the conference. By growing and expanding my knowledge, my kids follow my lead. They want to be world-changers too. Doing what I love with a family who's so on board, becomes more appreciated when I am on a trip. The mundane routine becomes magical. Let's continuously be thankful for all that God has given us!
Over the course of these 5 days, I gained so much insight about how I can do what I do better. I met people who inspired me for over 2 decades. Learning from these top leaders prompted me to start my speaking ministry right after college. Dr. James Dobson founder of Focus on the Family now a host of Family Talk, Alex McFarland a public speaker, author, educator, and advocate for Christian Apologetics and Donald Wildmon a minister, author, former radio host and founder and chairman of the American Family Association and American Family Radio, all played huge roles in shaping who I am today and how I'm currently serving the Lord. To meet them all at NRB last week was God-ordained. It encouraged me to keep sharing truth and letting God use me for his purpose.
Attend a conference this year and watch God use you in ways you never thought possible!
[youtube id="GjPT6RUzi-o"]
THIS WEEK'S CHALLENGE: Ask God to give you clarity on the mission he gave you on this earth to accomplish for his glory. If it's mothering, speaking, writing, cooking, opening a clothing store, teaching, business oriented, working at an adoption agency, etc. Find a conference that will help enhance those skills and create a networking environment to take your God-given mission to the next level!
Question: What skill are you hoping to refine and what conference did you sign up to attend as a result? Share your thoughts by clicking here!