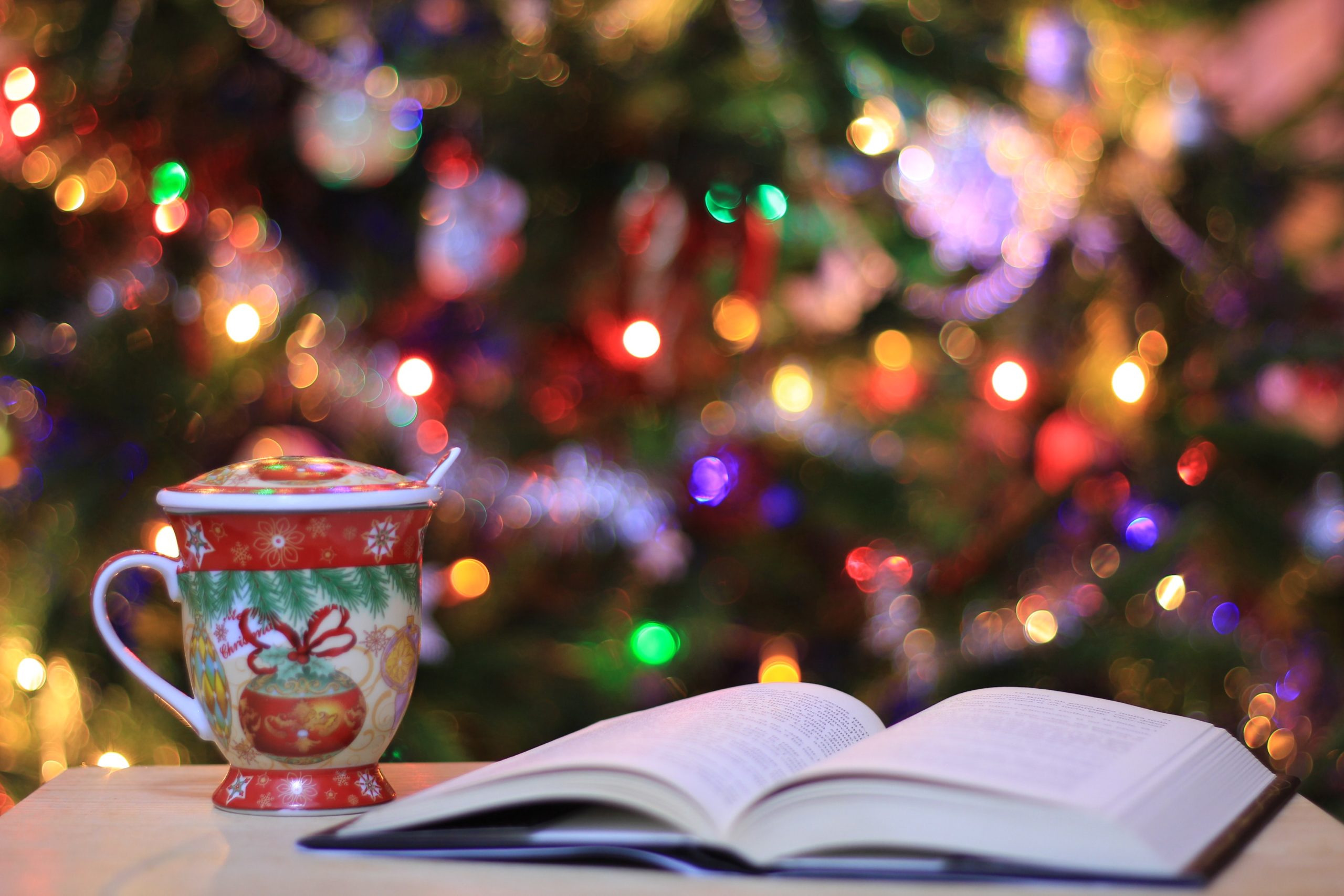 08 Dec, 2020

Top 10 Wonderful Christmas Books for Adults!
by Katrina Cheshire
---
The Christmas Books Every Adult Needs to Read!
It's beginning to look a lot like Christmas! If you're anything like me, this time of the year may just be your favorite. With special traditions, delicious treats, and the birth of our Savior, I look forward all year to Christmastime and celebrating with my family. However, this can also be the most stressful and crazy time of the year as well! Especially this year. With an added heavyweight of care on everyone, some of us may need something to do to relax and de-stress for a moment. So here are the Top 10 Wonderful Christmas Books for adults!
While these are listed as "adult", most if not all of them are suitable to read with your family! Pick a few titles from the list below and get reading with your loved ones!
Our top picks: 
"Christmas Stories for the Heart" compiled by Alice Gray
I cannot recommend this book highly enough! A collection of some of the best Christmas stories ever told, by various authors, this book is a MUST for your Christmas season! Filled with wondrous, impossible tales, many of them true stories, your children will be in awe at the mighty things that God does in the lives of His children. While He blesses us all year round, I like to think that Christmastime brings a little extra special gift of God's grace!
"The Christmas Candle" by Max Lucado
The inhabitants of Gladstone village have a firm tradition: they believe that an angel blesses one candle in the village candlemaker's shop each Christmas. Whoever receives that candle will have all of their prayers answered. Oh, but there's that new young pastor. He doesn't believe in the angel at all. Check out the movie or purchase the book!
"The Special Guest" by Lee and Donna Allen
This book is a wonder and joy! It is the relatable story of a hurting, broken family, who find their way out of their pain when a stranger convinces them to forgive. Filled with mystery and miracles, this book is a beautiful reminder of what Christmas is truly all about!
"Born a Child and Yet a King: The Gospel in the Carols Advent Devotional" by Nancy Demoss Wolgemuth
Advent devotionals are wonderful. But have you ever heard of an advent CAROL devotional? This book by the beloved author Nancy Demoss Wolgemuth takes us through the carols of Christmas and shows us how they point to Jesus! Check out her Consider Jesus Advent Devotional as well!
"The Gift of the Magi" by O. Henry
An old and beautiful Christmas story that can be enjoyed by the whole family! When a young married couple both sell their most valuable belongings to buy Christmas gifts for one another, disaster ensues. A powerful reminder that the best gifts in life cannot be bought!
"Christmas With Anne and Other Stories" by L.M. Montgomery 
A heartwarming collection of Christmas tales by the author of Anne of Green Gables! This book of 16 short stories is perfect for a time of family read-aloud. The tales all show the blessing and wonder that Christmas can bring, and the kindness of the season that can bring joy to so many others! 
"Come and Adore: An Advent Devotional" by Kristi Menashe
This beautiful devotional, just released, is a perfect advent book for the season! It includes 25 short devotionals with Scriptures assigned to each day's reading. As you read the passages, you will be reminded anew of the immeasurable gift that God has given us in His Son!
"Letters from Father Christmas" by J.R.R. Tolkien
J.R.R. Tolkien created an entire world and language for his epic, The Lord of the Rings. However, his creative genius didn't stop there! Every year, Tolkien wrote a beautifully illustrated letter to his children from Father Christmas. The letter would magically appear on Christmas day. The letters have been compiled into a book, telling about the many adventures of Father Christmas in the North Pole, including the North Polar bear, the reindeer who escape and scatter presents everywhere, and Father Christmas' elves, led by Ilbereth, who help to fight the goblins in the caves under the house. What an amazing gem of a book! You have got to get this one.
"The Greatest Gift"  by Philip Van Doren Stern
Many of you know and love the classic Christmas movie, It's a Wonderful Life, but did you know that it was based on a short story? This story, by Philip Van Doren Stern, was the basis for the beloved movie. When a man decides that it would have been better if he had never been born, an angel from heaven is sent to show him what the world would be like if he had never lived. A timeless story that reminds us all of the value and worth of every human being!
"Shepherds Abiding" by Jan Karon 
The beloved author Jan Karon brings us back to the town of Mitford at Christmastime! As Father Tim tries to restore an old nativity set, we see the wonder of Christmas unfold. While this stand-alone book is amazing on its own, you should check out the author's other series, Christmas in Mitford Set, which is a series of wonderful Christmas books to add to your collection!
There you have it! The Top 10 Wonderful Christmas Books for Adults! Make sure to steal some time this season to read a book or two and spend some precious time with your family! As the years go by, Christmas can start to become old news to some, but Christmas stories can help us to see Christmas once again through the eyes of a child! God has given us the greatest gift of all, and He is worth celebrating!
If you missed out on our previous blog: Top 10 Wonderful Christmas Books for Kids, check it out!
And don't forget about The Top 10 Best Christmas Movies For All!
---
Katrina Cheshire is a home school and Bible college graduate and the author of Seller of Dreams. She is passionate about good stories and the power they can have in shaping a life.
With seven siblings her life is full of adventure and excitement! She loves to design and sew clothing. She enjoys to write endless stories and read even more of them. You can find her making music with her brothers and sisters or dancing for the glory of God.
---
Download Our New Counter Culture Mom App to get our trending news and pop culture alert notifications. You can connect with other parents in the Parent Chat section to gain helpful ideas on how to counteract the Pop Culture Cult!
Be sure to contact us if there is an issue you would like to have us write about! Our mission is to help parents deal with today's lifestyle trends and how to biblically navigate them.