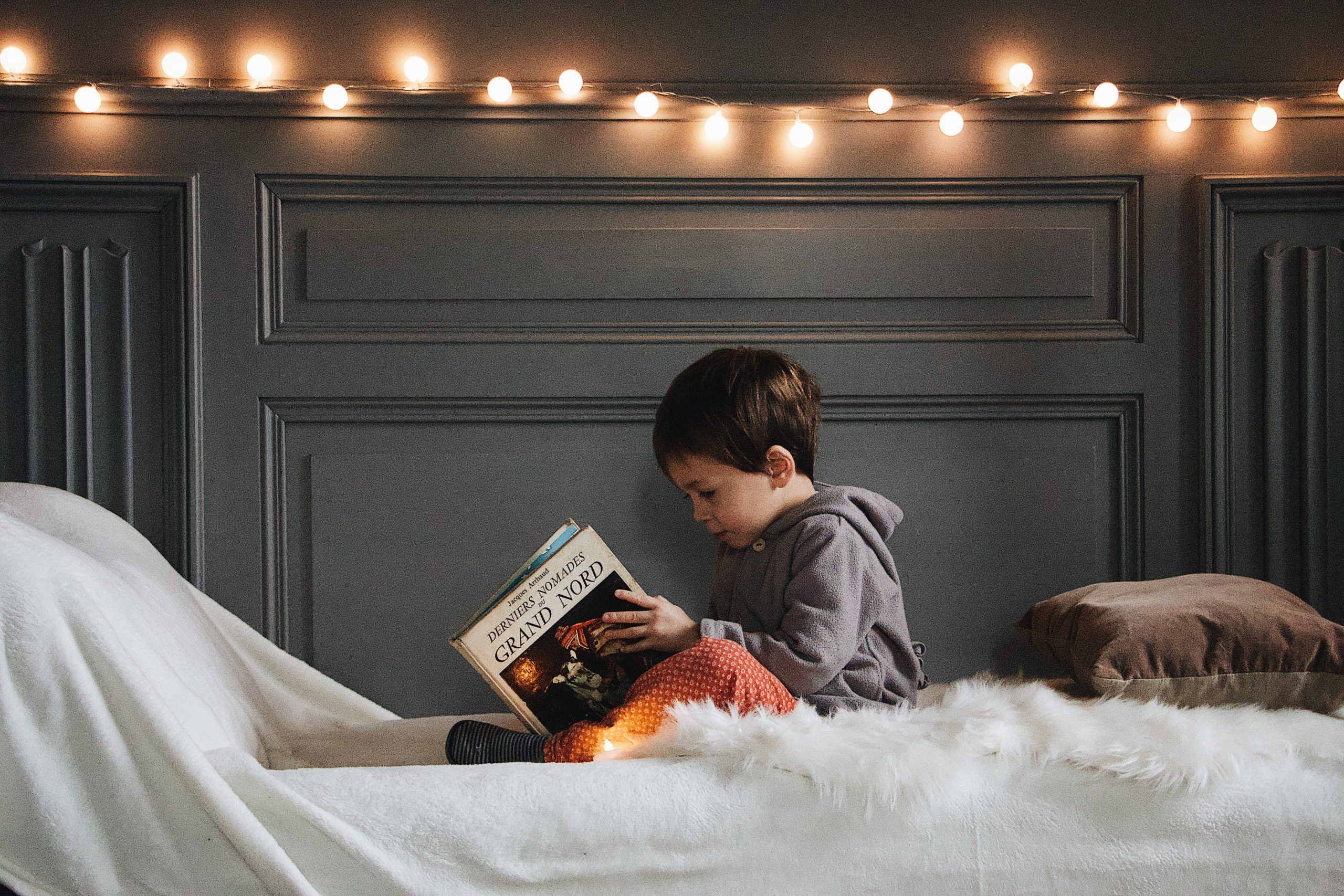 04 Dec, 2020

Top 10 Wonderful Christmas Books for Kids!
by Katrina Cheshire
---
Wonderful Christmas Books for Kids You Can't-Miss!
The Christmas Season is officially here! To welcome it with open arms, here are the Top 10 Wonderful Christmas Books for Kids! Christmastime is particularly special for children, as we celebrate the birth of our Savior and the promise of His coming. Some of my most beautiful Christmas memories as a child are of my mom reading Christmas books to me, and these stories are sure to bless your children's hearts! 
Our top picks:
"The Legend of the Candy Cane" by Lori Walburg
Perhaps one of the most famous Christmas books ever, this beautiful story tells about a candymaker and the way that he lovingly changes the hearts of a dreary western town. With the help of a little girl named Lucy, John Sonneman delivers the message of the gospel…in the form of a candy cane. Watch the awesome movie, with beautiful music and a timeless message! Buy here!
"The Christmas Miracle of Jonathan Toomey" by Susan Wojciechowski
This story shows the way in which even the gruffest of hearts can be changed by the miracle of Christmas! A hardened, lonely woodcarver learns to love from a grieving little boy and his widowed mother. Buy the book here, or there is a great movie as well!
"Annika's Secret Wish" by Beverly Lewis
One of the most beautifully illustrated books I have ever seen, this story will remind your children of the joy of giving at Christmas. Set in Sweden, a little girl gives up her greatest wish for her crippled little brother. You can buy this book here, but the audiobook is also a joy to listen to!
"The Legend of the Christmas Tree" by Rick Osborne
This one is a lovely story about the history of the Christmas tree! You could even incorporate it into a Christmas lesson! Get your own copy or look at your local library.
"The Candymaker's Gift" by David and Helen Haidle
This book will remain in your children's minds and hearts for a long time! Filled with candy, children, and the message of the gospel, this book is a must. You can always try to find it at the library but we suggest purchasing this one for sure!
"Jacob's Gift" by Max Lucado
We love this sweet story about a young boy in Bethlehem, who gives up his carpentry project for a special newborn baby.
"The Donkey's Christmas Song" by Nancy Tafuri
Your younger children will love this precious story about a donkey who keeps the baby Jesus warm! Filled with farm animals and creative images, it will keep their attention! You can purchase it as well from Amazon. 
"King of the Stable" by Melody Carlson
Maybe you should add this one to your mix! Enjoy the captivating tale of a young boy who must travel to Bethlehem. Once there, he becomes involved in a special miracle that will change his life forever. 
"Josie's Gift" by Kathleen Long Bostrom
Josie wants nothing for Christmas except the beautiful sweater that she has seen in the shop window. She thinks it will fill the hole in her heart from her father's death…but it takes an act of love to take her ache away. If you have children who are missing a loved one this Christmas, this book is perfect for them. 
"The Candle in the Window" by Grace Johnson
When a cobbler named Gunther cannot possibly finish his work in time for Christmas, three special strangers appear and change his whole heart and life. A story filled with friendship and hope! What more do you need at Christmas? Maybe this book!
**BONUS BOOK**
"A Child's Christmas at St. Nicolas Circle" by Douglas Kaine McKelvey
This book is filled with the beautiful paintings of Thomas Kinkade! When two children eagerly await an important guest who doesn't arrive, they learn to view everyone as special and important. These are important year-round, but we see them prevalent during the Holidays. This book is on amazon.
We promised the Top 10 Christmas Books for Kids, but it was impossible not to include all of these beautiful titles, so we gave you a bonus one! Bring some extra joy and blessing to your home this Christmas by filling your shelves with these beautiful books, and your children's hearts with the message of Christmas – that Christ came to save us!
(Keep an eye out for a Top 10 Christmas Books for Adults, coming soon!)
And if you missed it, check out The Top 10 Best Christmas Movies For All!
---
Katrina Cheshire is a home school and Bible college graduate and the author of Seller of Dreams. She is passionate about good stories and the power they can have in shaping a life.
With seven siblings her life is full of adventure and excitement! She loves to design and sew clothing. She enjoys to write endless stories and read even more of them. You can find her making music with her brothers and sisters or dancing for the glory of God.
---
Download Our New Counter Culture Mom App to get our trending news and pop culture alert notifications. You can connect with other parents in the Parent Chat section to gain helpful ideas on how to counteract the Pop Culture Cult!
Be sure to contact us if there is an issue you would like to have us write about! Our mission is to help parents deal with today's lifestyle trends and how to biblically navigate them.