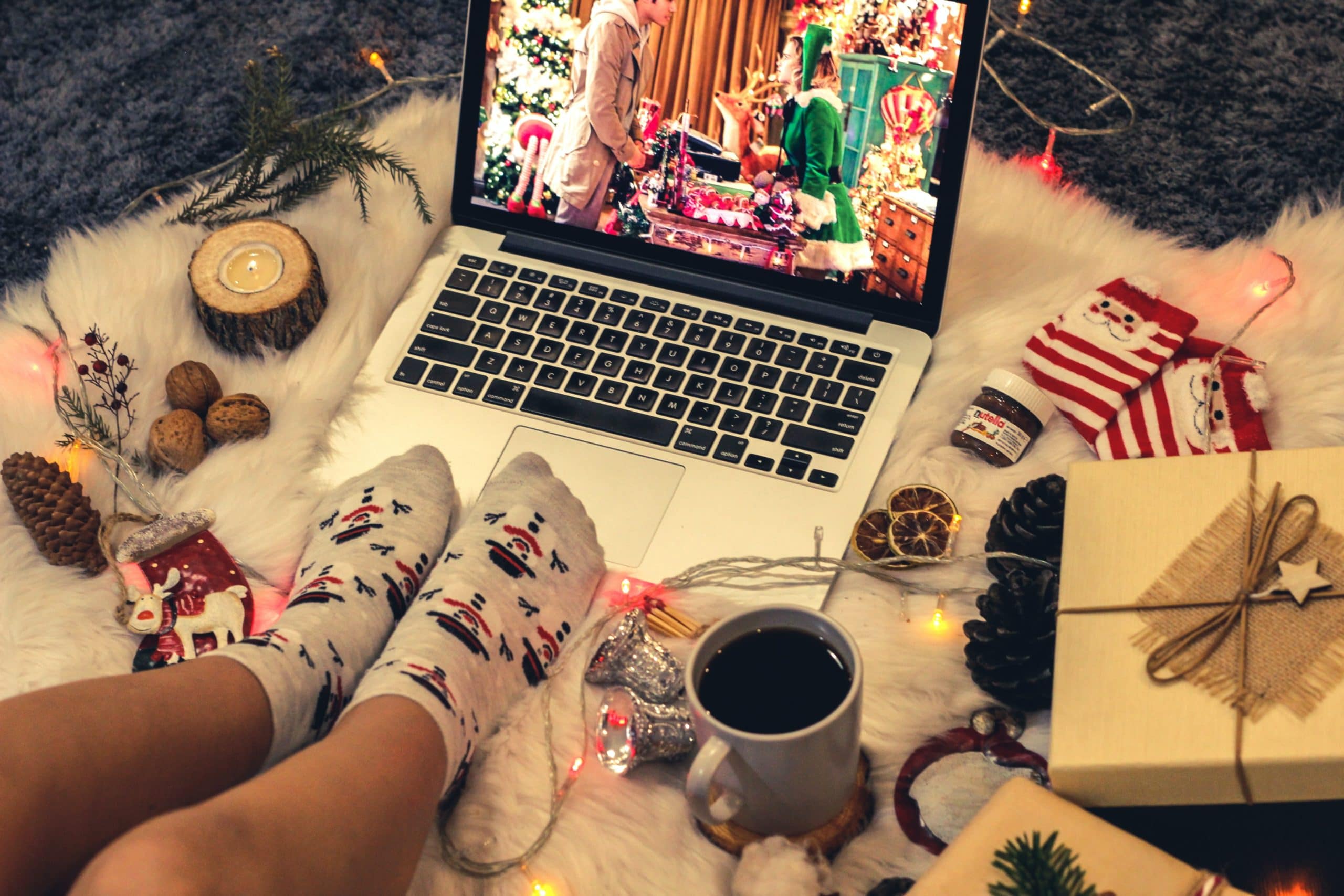 01 Dec, 2020

The Top 10 Best Christmas Movies For All
by Bethany Dumbleton
---
Oh, what fun!
Who doesn't like Christmas movies? Well, if you don't we have a name for you. Ebenezer Scrooge! For the majority of people, Christmas movies are one of their favorite parts of the Holiday season. There are so many to choose from you could probably watch them all day long starting in November (and some people do!). But, we are also aware that the newer Christmas movies can be harder to navigate because they may contain content we don't necessarily want our children consuming.
With that being said, we thought we would give you our Top 10 Best Christmas Movies For All Ages!
For the younger kids:
1. Classic Christmas Cartoons- We thought this was great to recommend because while they are cartoons, adults will also enjoy watching the older specials they grew up watching as children! You can buy a DVD set that has 5 of our personal favorite Holiday specials right on Amazon. This one features "Rudolph the Red-Nosed Reindeer," "Santa Clause Is Comin' to Town," "Frosty The Snowman," "The Little Drummer Boy," and "Cricket on the Hearth." But don't forget about "A Charlie Brown Christmas," either!
2. The Star- While it is rated ages 5+, we think this is great for everyone. Although, your teens may not care for it! It is an animated family movie that follows a donkey named Bo and his best friend Dave the dove as they go on an adventure to Bethlehem with a pregnant mother Mary. It is full of laughter and centered on the true meaning of Christmas, which is Jesus' birth.
Your older children and tweens may enjoy:
3. Elf- If you haven't already seen this Christmas movie, featuring Will Ferrel, I am curious as to where you've been for the last 17 years. Released in 2003, Elf is surely a family favorite in most homes! This one is hilarious and has so many one-liners you'll be sure to have memorized after watching it just one time! It does have very mild language, but overall we approve of it!
4. The Santa Clause- Okay, this had to make the list because it is my personal favorite! Tim Allen did such an amazing job in his role as Santa Clause in this classic movie. Can you imagine finding out that your dad is the old dude in the red suit who delivers toys to all the kids in the world? The portrayal of the North Pole seems to be the most realistic in my humble opinion. You may also enjoy the second and third movies, but the original is my favorite! There is even talk of maybe The Santa Clause 4!
5. Noelle-
Noelle takes over the job of her father, Mr. Klaus after he passes away. Originally her brother, Nick, should have taken the role but he ran off! Her mission is to try and convince her brother to come home and take up his role after her rotten cousin Gabe had taken over and started trying to change everything! This movie is full of comedy and heart-warming moments that all of the family could enjoy! You can watch this on Disney+.
For the whole crew:
6. How The Grinch Stole Christmas- Okay, we couldn't forget about this grumpy green guy. Whether you choose to watch the original "How The Grinch Stole Christmas!," from 1966, the version from 2000 with Jim Carrey, or "Dr. Seuess' The Grinch," from 2018, we know you won't be disappointed! We really feel that all ages will enjoy any 3 of these options, making it a top contender on our Christmas movie list!
7. The Farmer and the Belle: Saving Santaland- Based on a true story, this NEW movie was released on November 17, 2020! Belle Winters is a worn-out supermodel. Her major fear is aging out of her career. While in her lush New York City apartment one night, she happens to remember a bracelet her grandma had given her as a child. The precious charm bracelet had biblical affirmations on it, but she cannot seem to find it anywhere! Therefore, she makes a desperate attempt to find this jewelry and heads off to her childhood town, Santaland.
Gospel-centered choices:
8. The Nativity Story- This movie is a great portrayal of the birth of Jesus. It is very compelling and will draw your family in to really focus on the meaning of Christmas. You can purchase it here! Great for all ages. On the other hand, your youngest ones may have a hard time staying focused!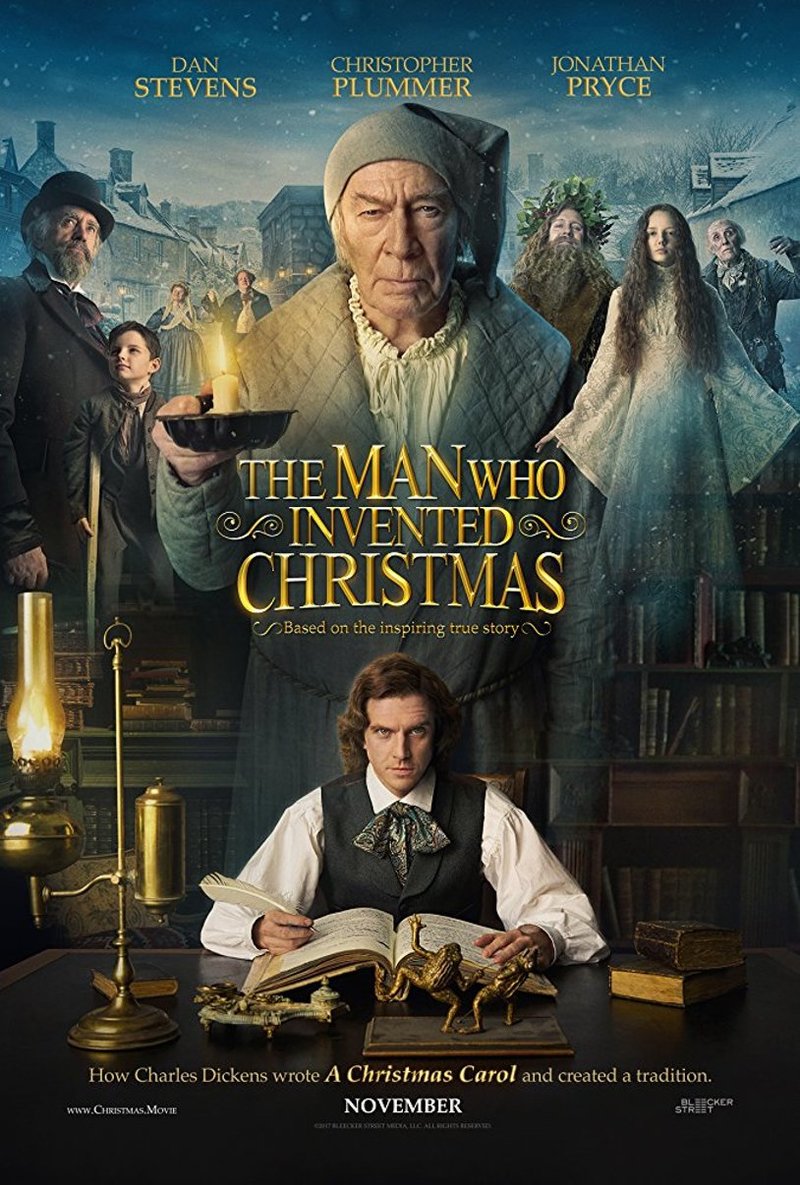 9. The Man Who Invented Christmas- This one is very interesting! It's centered around how Charles Dickens came about making the classic, "A Christmas Carol." Capturing the true story but including so many funny elements and full of the Christmas spirit, we endorse this Christmas movie!
10. A Christmas Carol- While there are several versions of this classic movie, our favorite would have to be the one from 1999. It seems to be the most gospel-centered. Ebenezer Scrooge is a miserable old man who hates the joyful spirit of Christmas. After turning to Jesus and repenting, he realizes what the Christmas joy is all about! However, if you're wanting an animated version of the story for a wider age-range, the Disney version from 2009 may be your go-to. It could be a little frightening to your younger kids so be sure and read this review to make a good judgment for your family!
I hope this list helps you compile your Christmas Movie Watchlist for 2020!
Merry Christmas Movie Watching to You!
---
Bethany Dumbleton is the Chief Operations Officer for Counter Culture mom. She is first and foremost a devoted follower of Jesus Christ.
Her husband and two children are her main ministry which overflows into her life ministry. She knows that our children follow our example. She strives to help parents grow in Christ, so they may shepherd their children biblically.
---
Download Our New Counter Culture Mom App to get our trending news and pop culture alert notifications. You can connect with other parents in the Parent Chat section to gain helpful ideas on how to counteract the Pop Culture Cult!
Be sure to contact us if there is an issue you would like to have us write about! Our mission is to help parents deal with today's lifestyle trends and how to biblically navigate them.