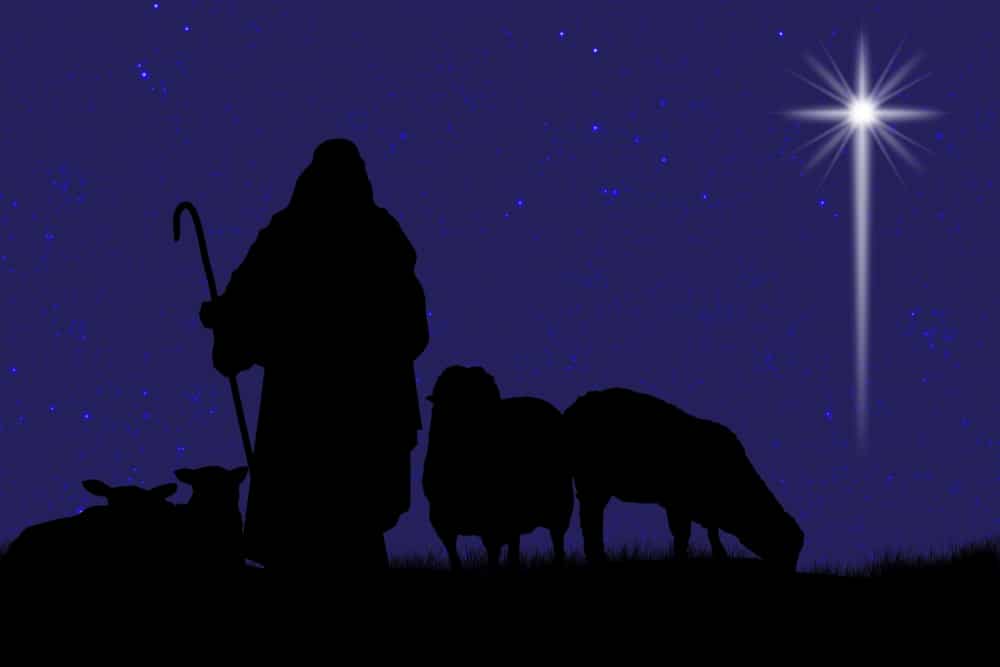 30 Dec, 2022

The theology of Christmas (Part 2)

Posted at 5:30 pm

in

being proactive

,

celebrities

,

faith and inspiration

,

family

,

holidays

,

homeschool

,

Kid's activities

,

media reviews

,

movies

,

parenting

,

positive entertainment

,

religion

0 Comments
Holidays/Theology
By Katie Stallings
Image: Deposit Photo
The Bible provides us with much information about the nature and character of God.
We miss this when we do not take the time to soak up His Word. I left off Part One at the beginning of the story of Jesus's birth. It is so detailed it is essential to break it into two parts. Let's plunge back into the Word and break down the story of our Savior as we look ahead into 2023.
The Highest is Born as the Lowly 
Here is where most of our childhood depictions come into play. We picture Mary and Joseph being turned away from place to place until settling into a stable. It is a little hut made of wood; maybe reinforced with hay or wood roofing. The angels and the wise men would all be together with the Savior in the wooden manger. This is a beautiful picture and one you may have displayed in your home. My mom has a ceramic manger scene my grandma painted years ago, which is stunning. This is the Christmas story, and this scene tells it through figurines. We also get this depiction from the media and plays we have seen about the birth of Jesus. However, let's understand what it was realistically. 
In those days, caves were used as stables. This could have been a structure that resembled a cave with stone. This could have been within the living quarters of a family. Everything was booked except for a place that people likely would not have chosen to stay. The Bible is unclear about how they found the stable. We can guess someone provided them with that space or they found refuge in it on their own. It was probably the best a Bethlehem resident had to offer or they could find. What we can rest assured in is that God had every intention of leading them to that resting place. Everything was according to His divine plan. 
The Hebrew word for manger means trough or a box that holds the animals' food. Managers are often pictured as wooden as well. However, looking into the history of feeding troughs, you will find they were made from stone. Hay is usually depicted as the "mattress" for Jesus to lay on. The Bible also does not say whether hay was used as cushion. We can assume, though, that there was something used to keep the Savior comfortable. 
Shepherds in the Fields
What do you know about shepherds? I realized how little I knew when I began studying the first two books of the Bible, especially Exodus. Shepherds were the lowest of the low in ancient culture. They were the outcasts, the unclean, and the ones who kept watch over flocks of sheep day and night. I had never given much in-depth thought to shepherds, but wow! If you understand their social class level, you can appreciate their significance in this story! 
Shepherds were considered so unclean that they may not have been allowed in the temple. Interestingly, many who study this story believe the shepherds from the Christmas story to have been shepherding animals used for sacrifice in the temple. Let us suppose that this is true. The significance of their role increases from our point of view. These social outcasts were treated and lived poorly but were the first to hear of the Savior's birth and see Him. Is this not like our God? He chooses the least likely to bring glory to Himself!
Magi from the East
I was in my mid-teens when I learned that the wise men were not actually at the manger scene. I was stunned! In the grand scheme, though, it would make no sense for them to be there at that time. The wise men would have had to prepare for the long journey and there would be much time needed to make the trip. According to most scholars, Jesus would have been between 13 to 24 months at the time the Magi arrived in Bethlehem.
These wise men may have come from various backgrounds and locations. The Bible does not give us an exact number of wise men but we know there were three gifts. Each of these gifts reflected an aspect of Christ's life:
         Gold- His righteousness and royalty 

         Frankincense- His divinity 

         Myrrh- His death on the cross
There is much detail about the Magi I wish I knew. At this moment, they remain a mystery. There are possibilities these men would not have been like the secular wise men of that time. The Magi studied works from all backgrounds, but they would have been very familiar with the Torah and the prophecies of Jesus. We can confirm these men knew the stars well. This significant light from the star of Bethlehem captured their attention, and they followed it. 
The star had to be unlike any other for these wise men to see this from their location. Scholars and average students of the Bible say they hailed from Persia, while others say Babylon. Either way, we know they traveled from the East.
Remember what God created on the fourth day and the purpose He gave that creation? The stars, the planets, the moon, and the sun. God gave us the lights in the sky not just for us to see. He gave them the task of being signs to us. There is a documentary by Frederick A. "Rick" Larson known as The Star of Bethlehem. This lawyer takes the science of the stars and planets and confirms how the Bethlehem star formed. Get your tissues. This will make you shed some tears! Larson investigates the scriptures and opens our eyes to see how God works so intentionally with each detail. The lights in our sky are essential and God uses them to help His people. 
Their position tells us what time of year it is. The moon is used in prophecy to alert us that Jesus's second coming is not far. Just as they will be used in the future, He used His light to shine over His Son to guide people to Him.  
Why?
One of the most pressing questions people have is: why? Why would the all-powerful, all-knowing God design His coming to earth in the flesh in the lowest way possible? Jesus likely could not have fulfilled everything in God's will had He been born in higher class conditions. His Word tells us He came to serve: "For even the Son of Man came not to be served but to serve, and to give his life as a ransom for many." (Mark 10:45) It had to be this way to show people that Jesus is not a God solely for a specific social class or a set group of people. He is also for those who are in the worst conditions. For those who are lost, weary, rejected, and wounded. Jesus Christ is for the highest human power with riches and wealth, but he is also for the lowliest outcast that the world does not embrace. Imagine that; a King who created all things, who holds all power, comes in the lowest way possible to submit to human life. We cannot comprehend this kind of love.
 I love everything about Christmas. I love the seasonal festivities, from setting up a Christmas tree to buying gifts and having parties. This year, though, I have taken a new reverence for the season. Christians, we have heard the story countless times. But routinely reading it each year, watching the films, and attending Christmas plays is not enough. Take that step to deepen your relationship with Him and the story of His coming into the world. We miss the profound beauty of the Bible because we say we do not grasp it. God has provided the best resource, The Holy Spirit. We do not utilize this gift for various reasons. Let's allow Him to guide us and reveal the resources and discernment needed to study His Word.
People wonder why I love theology as I do, and I have many reasons, but there is one that will always be top. Theology changed my walk with Christ. It opened my eyes to see Him clearer than I have, and I am still focusing the lenses daily. I promise that God's Word is nothing short of divine and so beautifully crafted that it is overwhelming. It is enough to move me to tears to think of how a big God with much to watch over takes time to be in the minor details. I challenge us all to seek Christ starting this Christmas season truly. God gave His all in His Son. God only wants our hearts, no matter the circumstance of it. Christmas is not just a season of love, joy, and peace. It is a season of worship to God for His amazing gift to save us. We have hope in Him when we accept Him for an eternity with Him in His Kingdom. Can you imagine what it will be like celebrating Christmas when we get there?
---
The opinions in this article are specific to its author, and do not necessarily reflect the opinions of the entire Counter Culture Mom team.
*
As a proud North Carolina girl, Katie Stallings follows her love for writing at the University of North Carolina Wilmington. Her other passions include Jesus, Bible Theology and Eschatology, singing, acting, and uncovering the truth about secret societies, the elite, and things hidden in plain sight. Katie discovered the deceit of the entertainment industry in her early 20s, which led her down a path of exposing the darkness that Hollywood promotes and the evil in the political world.
When she is not working, doing school work, or trying to pack her mind full of information, you will find her with her family or friends, spending time with her nephew, and working in her home church, all with a coffee in her hand.
Download Our New Counter Culture Mom App to get our trending news and pop culture alert notifications. Connect with other parents in the Parent Chat section to gain helpful ideas on how to counteract the Pop Culture Cult!
Be sure to contact us if there is an issue you would like to have us write about! Our mission is to help parents deal with today's lifestyle trends and how to biblically navigate them.