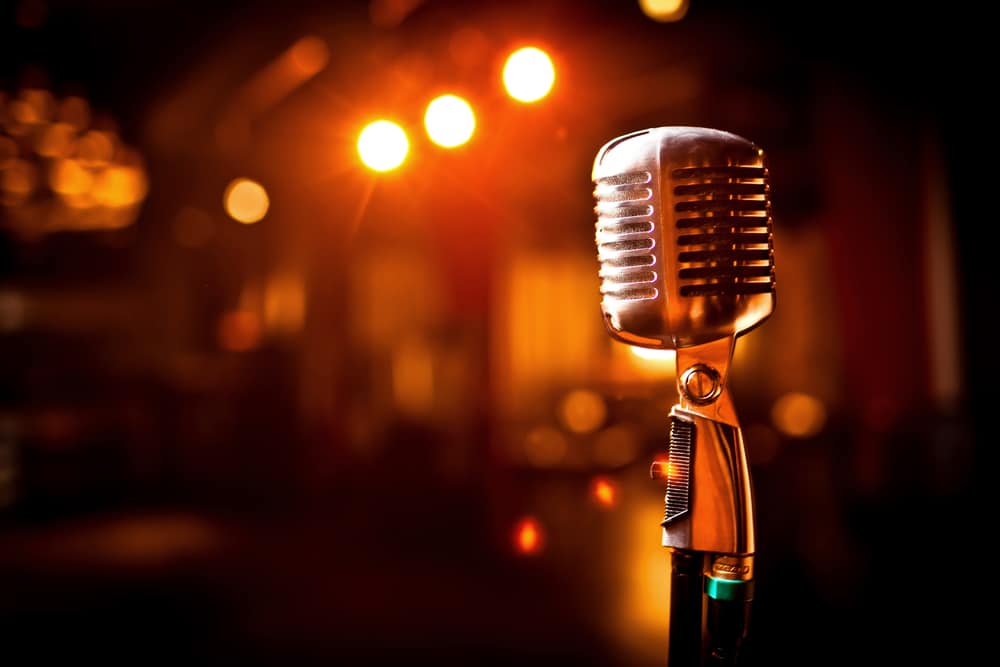 28 Oct, 2022

Parent Review: Taylor Swift's New Album, 'Midnights'
Media & Entertainment Review
By Summer Lane
Image: Deposit Photos
Honesty alert: Taylor Swift and I have grown up together.
Not literally, of course, but in the sense that I've been following her career and listening to her albums since her self-titled debut record hit shelves in 2006.
Back then, Swift was a burgeoning country starlet, and I recall replaying "Teardrops on my Guitar" repeatedly in the angsty teen years, back before I had an iPod. In fact, I have clear memories of lying on the carpet in my room and pressing my ear against the stereo speakers to truly get into the lyrics of songs like "Picture to Burn," "Our Song," and "Should've Said No." I hadn't yet graduated to having a handheld CD player with headphones yet (imagine my delight when the iPod finally released), and music was perhaps the biggest component I had in my life at that time to destress.
'Midnights' by Taylor Swift officially becomes the first 1 million album debut in the post-bundling era.

It sold over 1.2 million units in the US in its first three days and marks the first million debut since her own 'reputation.' pic.twitter.com/ZSh7zdo4D0

— Pop Base (@PopBase) October 24, 2022
In those days, Taylor Swift's music reflected exactly what I felt inside – just a teenage girl hoping to meet her prince charming.
Since 2006, Swift has released a plethora of records, ranging from the smashing success of her second album, "Fearless," to the unilateral, era-defining pop music explosion of "1989." Swift has, overall, been a pretty clean and safe role model for girls, teens, and young ladies everywhere…to a point.
The Details 
There is no doubt that Swift is a breathtakingly talented lyricist, and while her vocal ability is tepid at best, it's the stories and allegories woven into her songs that have always made them timeless.
Her 2017 album, "Reputation," signaled a stark departure from her squeaky-clean, good girl image and presented a dark, shadowed caricature of herself that lambasted the tabloids and her personal relationships. Songs like "Look What You Made Me Do" indulged Swift's vengeful side, darkly opining,
"I don't trust nobody and nobody trusts me,
I'll be the actress starring in your bad dreams."
She followed this up with a line that jokes, "I'm sorry, the old Taylor can't come to the phone right now. Why? Cuz' she's dead."
In 2017, I didn't care for the style of "Reputation" very much, but I admittedly blasted her revenge songs in the car everywhere I went, because it fueled a completely unfettered desire inside me to dig into my own feelings of anger and resentment toward people who had unjustly hurt me in my own life.
And that is why, starting in 2017, parents might need to pump the brakes on Taylor Swift's content. For a young, impressionable teenage girl who is wading through the wreckage of first heartbreak or emotionally fueled fights with friends, the stories in Swift's music sends them a progressively darker message as time goes on.
While her 2019 release, "Lover," refreshingly reestablished Swift as a lighter-toned pop star, the content matter becomes increasingly more mature from a parental standpoint. In fact, another one of her big "Lover" hits, "You Need to Calm Down," comes complete with a music video that purports overwhelming support for the LGBTQ agenda by utilizing a gaggle of drag queens against a candy-colored landscape – a hard pass for Christian parents who want to shield their innocent little girls from that kind of nonsense. One line facetiously spouts, "Cause shade never made anyone less gay."
Her subsequent follow-up album, "Folklore," which released in 2020, was an acoustic take on Covid-era lockdowns and offered a reprieve from Swift's poppy persona. But be warned – there are explicit tracks on the album.
Midnights
This, of course, brings us to Swift's latest October release, "Midnights," which broke streaming records on Spotify and signaled Swift's big post-Covid return. Swift, like me, is now breaking into her 30s, and really digs into deep emotions, hurt, and depression in this album, and while adults might get a kick out of listening in to her "midnight sessions," this is not an album for kids.
Surprise! I think of Midnights as a complete concept album, with those 13 songs forming a full picture of the intensities of that mystifying, mad hour. However! There were other songs we wrote on our journey to find that magic 13.https://t.co/jjqUNkpPke pic.twitter.com/LKI3GmpPRF

— Taylor Swift (@taylorswift13) October 21, 2022
First of all, the initial album includes six explicit songs, which was a bit of a disappointment coming from Swift. Songs like "Snow on the Beach (ft. Lana Del Rey)" is a beautiful story, but the single earns its explicit label in the lyrics: "It's like snow on the beach, weird but f****** beautiful."
Another song is out-rightly titled, "Vigilant s**t."
Swift hits a homerun in honest, self-reflecting songs like "Anti-Hero" and "You're On Your Own Kid," but the album is interspersed with a sprinkling of unnecessary profanity, along with some allusions to sex, that make it inappropriate for kids.
An extended edition of the album ("3am Edition") includes 20 songs instead of 13, as well as a melancholy but lovely song titled, "Bigger Than The Whole Sky," which speaks to the pain and crushing loss of miscarriage.
Unlike other artists, Swift is not overtly hypersexual. In fact, among today's pop culture plateau, she is probably the tamest figure. She's got talent, and I won't deny that, to this day, I get excited about news of an upcoming album, because she's got a true penchant for telling a story in her music.
However, her latest content is aimed toward adults, not tweens or teens. She discusses sex, marriage, revenge, drops profanity, and spends a lot of time wallowing in her own pain and sorrows in the song.
For vulnerable teenage girls (like I once was), this kind of music would not have been good for me to listen to. It would have only confirmed, for me, that my depression and unhealthy obsessions were cool and acceptable.
Now, I'm not saying that it is Swift's intention to corrupt young girls, but I am saying that, as parents, we should assume that our girls are taking things pretty literally.
I did, so I can speak from experience.
Taylor Swift is an adult, writing for adults, and even WE as adults should use caution when listening to her music – or any mainstream, popular artists today. Does it glorify God? Is it telling the truth? Is it using profanity and cussing to get emotional messages across? Does that send the right message to our kids?
In light of this, I personally recommend skipping "Midnights" for young girls. Taylor Swift is undoubtedly talented, but I wouldn't want my daughter listening to this album and latching on to the ideas contained within.
**
Finally, brothers, whatever is true, whatever is honorable, whatever is just, whatever is pure, whatever is lovely, whatever is commendable, if there is any excellence, if there is anything worthy of praise, think about these things.
Philippians 4:8
---
The opinions in this article are specific to its author, and do not necessarily reflect the opinions of the entire Counter Culture Mom team.
*
Summer Lane is the #1 bestselling author of 30 books, including the hit Collapse Series and Resurrection Series. She is an experienced journalist and columnist who reports on news within the U.S. and abroad. Additionally, she analyzes politics and policies in weekly op/Eds on The Write Revolution.
Summer is also a mom and wife who enjoys rural country living, herding cats, and gardening. She is passionate about writing about women's issues, parenting, and politics from a theologically-grounded perspective that points readers to the good news of the gospel.
Download Our New Counter Culture Mom App to get our trending news and pop culture alert notifications. Connect with other parents in the Parent Chat section to gain helpful ideas on how to counteract the Pop Culture Cult!
Be sure to contact us if there is an issue you would like to have us write about! Our mission is to help parents deal with today's lifestyle trends and how to biblically navigate them.