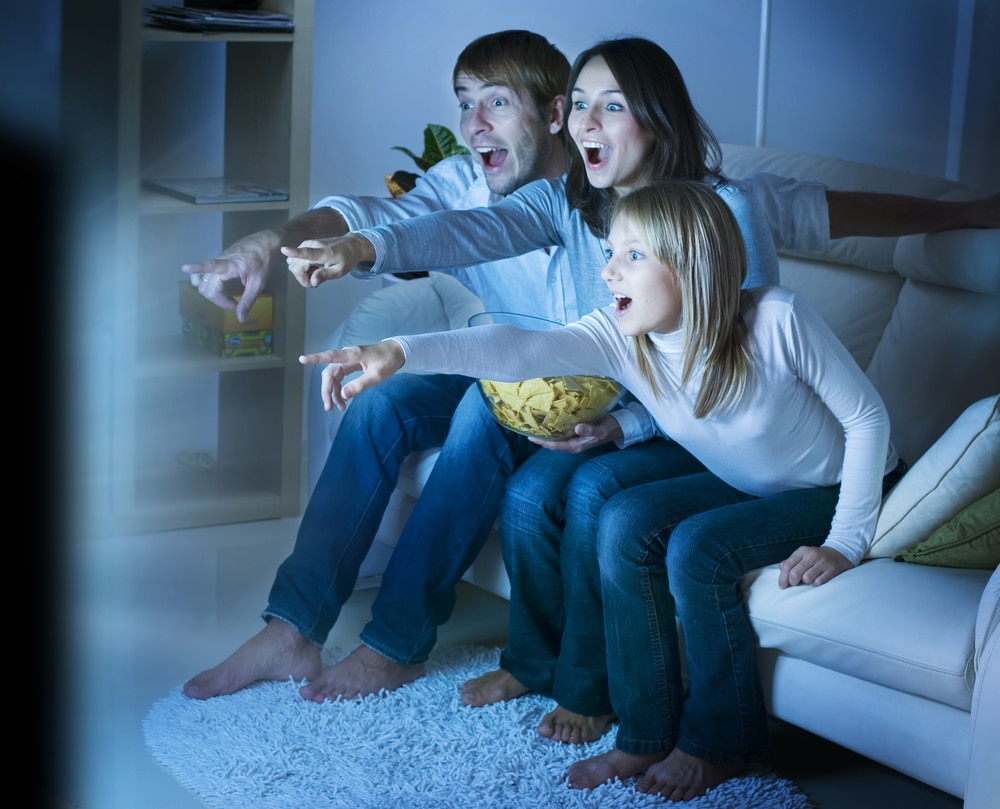 06 May, 2022

Four Alternatives to Disney Streaming

Posted at 5:30 pm

in

art

,

faith and inspiration

,

family

,

holidays

,

homeschool

,

LBGTQ

,

marriage

,

media reviews

,

movies

,

music

,

parenting

,

politics

,

positive entertainment

,

technology

0 Comments
It's no secret (and no surprise, perhaps) that Disney, as one of the biggest mega-corporations in the world, frequently sides with a more progressive agenda, politically.
Recently, their very vocal opposition to HB 1557 in Florida – which prohibits conversations of gender identity and sexual orientation in classrooms in grades K-3 – has been the last proverbial straw for many parents. According to Trending Politics, Disney's stock has dropped a whopping $63 billion since they decided to attempt head-on ideological combat with conservative Gov. Ron DeSantis, R-Fla.
In the wake of the political chaos, many parents are wondering where to turn for entertainment options because they are done with the House of Mouse – at least for now. Many parents have vocalized their unwillingness to take vacations to Disneyland or Disneyworld in light of the corporation's radical stance on sexuality and transgenderism as a political agenda. Many parents feel that Disney, as a family-oriented entertainment company should, at the very least, maintain neutrality.
Where can parents turn to for entertainment in a world that seems to be pushing a radicalized transgender or gender ideology in their shows or music? Today, we'll check out some viable alternatives to what Hollywood is churning out.
Hello Bible
Entertainment doesn't have to be about watching television all the time! Hello Bible is a monthly subscription box for families who want to participate in fun storytelling and activities together from a Biblical perspective. Founder Connie says that Hello Bible was, "born out of a desire to help Christian families." You can use their materials to teach, grow, and learn in you and your kids' faith.
Use referral code TINA for five dollars off the first box!
Minno
When it comes to television and movies, it's hard to believe that everything these days is being streamed online. Gone are the days of collecting VHS tapes or cataloging epic stacks of DVDs. In the world of digital streaming, it's hard to compete with the entertainment punch of companies like Disney, but Minno does it really well. They offer instant streaming of all the Veggietales episodes and films (which is fairly extensive), as well as Bible cartoons and stories for kids in preschool through elementary level. Minno is a truly wonderful alternative to corporate, secular streaming apps.
Vid Angel
Maybe there's a movie that you really want to see with your family – but you're concerned about the thematic content that would be inappropriate for your kids to see. This is where Vid Angel comes in handy. This incredible service allows you to skip or mute what you don't want to see or hear, which helps protect little minds and hearts from being exposed to something in a film or show that could harm them.
Again, you can use referral code TINA to get a discount on your membership!
 

Pure Flix
Christian families can indulge in faith-filled films with Pure Flix. Enjoy movies like 90 Minutes in Heaven, War Room, God's Not Dead, The Chosen, and so much more. If you sign up for a subscription, you'll receive a seven-day free trial for new customers. How can you beat that?
Conclusion
There are many alternative forms of entertainment for your family that don't involve big corporations! Go outside. Take a walk. Play a game. Do some arts and crafts. Cook with your children. Plant a garden. Society has conditioned so many people to be dependent on television for their source of entertainment, but if parents break free from the chains of that idea, the sky's the limit for introducing their children to real-world, clean and decent entertainment in God's creation.
Summer Lane is the #1 bestselling author of 30 books, including the hit Collapse Series and Resurrection Series. She is an experienced journalist and columnist who reports on news within the U.S. and abroad. Additionally, she analyzes politics and policies in weekly op/Eds at The Write Revolution.
Summer is also a mom and wife who enjoys rural country living, herding cats, and gardening. She is passionate about writing about women's issues, parenting, and politics from a theologically-grounded perspective that points readers to the good news of the gospel.
Download Our New Counter Culture Mom App to get our trending news and pop culture alert notifications. Connect with other parents in the Parent Chat section to gain helpful ideas on how to counteract the Pop Culture Cult!
Be sure to contact us if there is an issue you would like to have us write about! Our mission is to help parents deal with today's lifestyle trends and how to biblically navigate them.