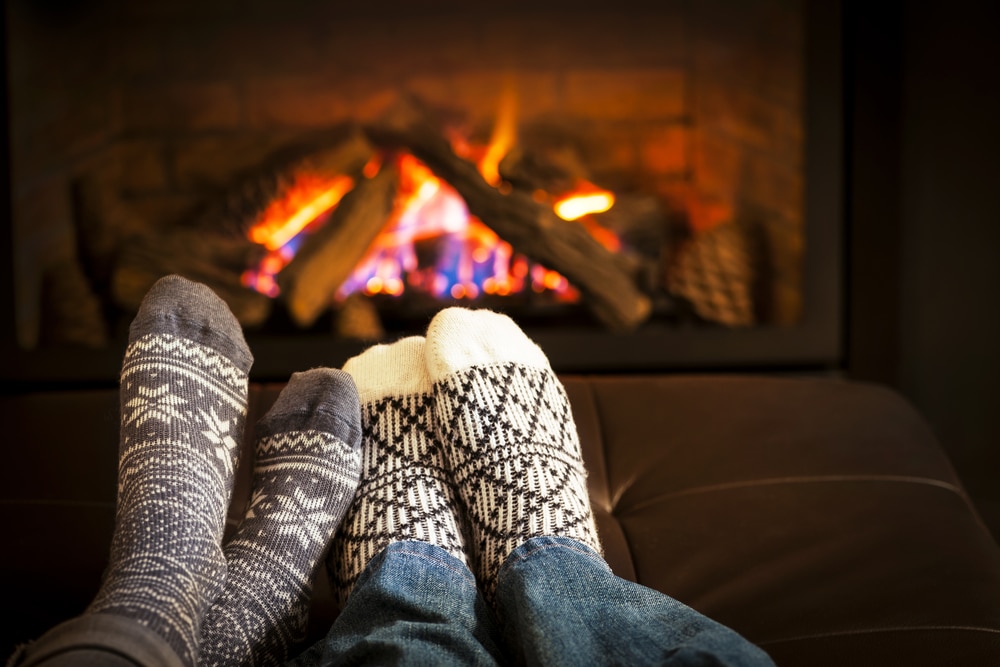 09 Dec, 2022

Ditching Hallmark for the Great American Family Channel

Posted at 5:30 pm

in

being proactive

,

celebrities

,

faith and inspiration

,

family

,

holidays

,

Kid's activities

,

LBGTQ

,

media reviews

,

movies

,

parenting

,

positive entertainment

,

religion

,

reviews

,

sexuality

1 Comment
Media & Biblical Advice
By Kyra Thompson
Image: Deposit Photo
The year has blazed by and it's already officially Christmas season which means precious time with family, an overabundance of sugary treats, and ridiculously heart-warming cheesy Christmas movies. 
Everyone knows the plot is going to be predictable, the writing is going to be gag-worthy, and the acting is going to be plastic, but there is just something about that feel-good resolution in every one of Hallmark's Christmas movies that kept America coming back for more year after year.
Well, the magic has ended.
Hallmark has gone woke, and America is moving on. Sorry Hallmark, but your next holiday film title is going to have to be "Canceled this Christmas," because the majority of Americans aren't on board with kowtowing to the Hollywood agenda and warped perception of reality. 
Hallmark has been inching its way closer and closer to the proverbial cliff of LGBTQ+ activism for the past couple years. But this Christmas, it completely jumped off the ledge by announcing it was going to feature its first-ever same-sex romance Christmas movie called "The Holiday Sitter." 
The company claimed the motivation behind making this film was to create a "Hallmark experience where everyone feels welcome."
Well, what about those of us who still care about family values and a Biblical worldview? We do not feel welcome, Hallmark. 
I will admit: there was a time I too was a victim of the Hallmark charm; the decorations are magical, the wardrobe is killer, and the Christmas spirit is intoxicating. But my favorite thing, in spite of all the cheesy moments, were the innocent, simple values that every story promoted. It is unfortunate that they decided to cave to the tantrums of a toxic agenda instead of listening to the reasonable majority. And the money shows it too. The ratings for the brand new Great American Family channel (GAF) have been through the roof – record-breaking for a start-up channel. 
What is fortunate, though, is that us holly jolly addicts can still get our fix this holiday season without having to worry about explaining to our 3-year-olds why there are two men kissing under the mistletoe. The GAF channel has come to save our Christmas with what they are calling a "Great American Christmas." 
When Hallmark began their descent into "inclusion," several of their employees, including the CEO of Hallmark's parent company, Bill Abbott, decided it was time to abandon ship. He set out to start a new channel. Actress and poster-child for Hallmark's Christmas, Candace Cameron Bure decided to join him. That new channel, of course, was GAF.
When asked by the Wall Street Journal about what content GAF would have, Bure said, "I think that Great American Family will keep traditional marriage at the core." 
Candace Cameron Bure says GAC won't feature same-sex couples at the forefront: "I think that Great American Family will keep traditional marriage at the core."

Bill Abbott adds, "It's certainly the year 2022, so we're aware of the trends." https://t.co/xMhhNIrkHs

— Emily Longeretta (@emilylongeretta) November 14, 2022
And boy, was Bure made to pay the price on social media for that comment. Several high profile celebrities that have openly been LGBTQ+ activists slammed the actress, calling her a "bigot" and "rude."
What's crazy to me is that we have changed so much as a culture that Bure's simple statement is now considered inflammatory. It is not loving for us to act like the LGBTQ lifestyle is affirmed in the Bible. It is hurtful to our society and to this next generation. What we need is to get back to the traditional values of God's Word. 
So, for those of you who are looking to substitute your yearly Hallmark intake of holiday movies with some that share your values, I have a list of great family friendly movies for your viewing pleasure. 
A Christmas Candle (2013)
This fantastic film is based on Max Lucado's novel is a wonderful way to remember the reason for the season while also getting a taste of a Victorian Christmas in England. Not only is it a heart-warming story of faith and Christmas cheer, but the sets, costumes and soundtrack are all beautifully done. 
Klaus (2019)
While this cartoon re-imagination about Santa folklore isn't faith-based, the values are still gold. The themes of unity, selflessness, and community are artfully presented through very creative animation and a moving performance from voice actors. There are a few more intense themes in this movie so it may not be good for very young children, but this story is still one that is good for older kids and up (yes adults will enjoy, maybe even more than kids). 
The Nativity Story (2006)
I would be remiss if I did not include a film about the night that sparked the celebration of Christmas itself. This film is a beautifully done version of the nativity story that really makes you realize the reality of the Christmas story. It's not pretty and polished but it is still glorious – just as it should be.
Even though Hallmark is now canceled, it doesn't mean you have to go without a little Christmas spirit. Pop over to the Great American Family channel, which is available on cable and through some streaming services, for faith and family-based Christmas cheese. Or, if you'd like some more thoughtful holiday stories, check out the three movies above. Your family doesn't have to sacrifice Christmas movies for family values. 
---
The opinions in this article are specific to its author, and do not necessarily reflect the opinions of the entire Counter Culture Mom team.
*
Kyra Thompson is a freelance writer and editor with a passion for storytelling as a way of connecting people with truth and the bigger picture of this thing we call the human experience. She earned her degree in journalism from Liberty University and has been published in USA Glass Magazine and as a ghostwriter for several pastors with ministries all over the country.
Download Our New Counter Culture Mom App to get our trending news and pop culture alert notifications. Connect with other parents in the Parent Chat section to gain helpful ideas on how to counteract the Pop Culture Cult!
Be sure to contact us if there is an issue you would like to have us write about! Our mission is to help parents deal with today's lifestyle trends and how to biblically navigate them.