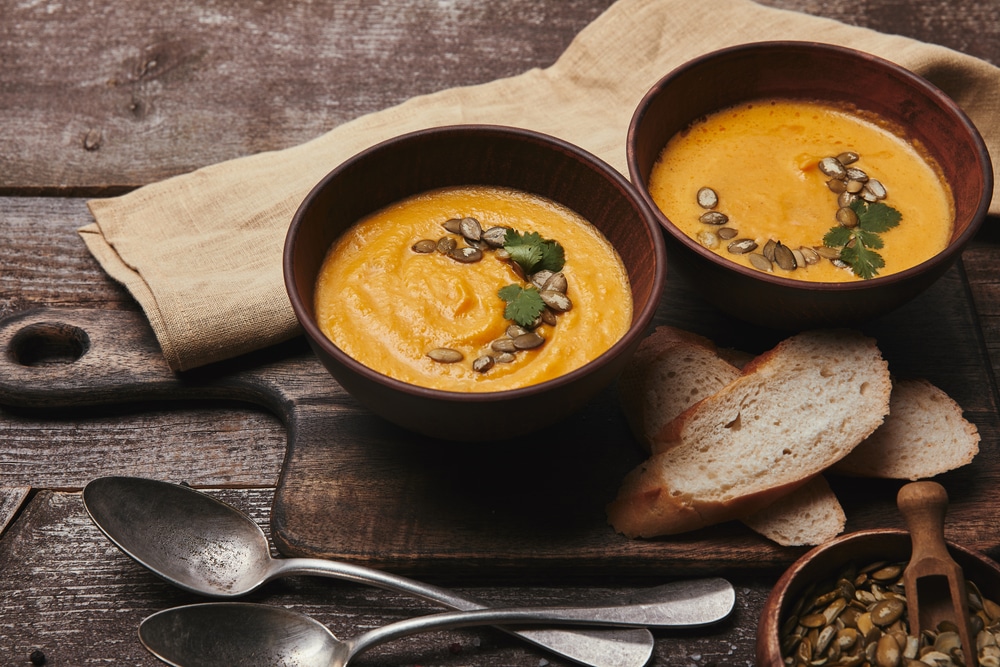 18 Sep, 2023

Wholesome family fun activity ideas to usher in Autumn

Posted at 5:30 pm

in

apps

,

art

,

being proactive

,

faith and inspiration

,

family

,

goal setting

,

health

,

holidays

,

homeschool

,

Kid's activities

,

marriage

,

movies

,

music

,

newsfeed

,

parenting

,

positive entertainment

,

reviews

,

social media

0 Comments
Activities/Parenting
By Summer Lane
Photo: Deposit
Grab your teakettle and knitted scarves – Fall is nearly upon us! With the first day of Autumn just days away, it's time to snuggle up, enjoy the changing colors of the leaves, and get ready for crisper days, cozy fireplaces, and a slow but steady Segway toward the holiday season.
With every changing of the season, we are reminded of God's gracious goodness. Psalm 104:19 says, "He made the moon for the seasons; The sun knows the place of its setting." Every day, every night, and every season is a gift. Autumn is such a lovely and refreshing change from the long, hot days of summer. As the kids get back into the swing of the school year and you start hunting for the perfect pumpkin patch to visit, here are a few easy home activities to do with your family as you usher in the beauty of Fall!
Teatime
There are many different kinds of tea in the world – and there is so little time to try them all! Try collecting fun and fall-themed teas with your kids (think cinnamon, apple-spice, etc.) and brew up a fresh pot of boiling water. Collecting tea was one of my favorite things to do when I was growing up. I would buy tins of bagged and loose tea wherever I went, until I had amassed quite a collection. When I was working part-time as a writing instructor, my students would often gift me tea from their travels, as well. I still remember a box of delicious Earl Grey that one student brought back for me from France – it was divine!
There's nothing quite like curling up on the couch with a blanket and a warm cup of tea whilst reading an intriguing novel.
For kids, you can avoid caffeine and overly herbal blends by sticking to simple tea choices like peppermint, orange-spice, decaffeinated green or black tea, and experiment with making different blends of tea with milk, cream, and sugar (a London Fog is one of my favorite tea drinks)!
Painting pumpkins
I personally am not the biggest fan of carving pumpkins, if only because the mess it leaves behind is a lot to deal with. I love buying small pumpkins (orange and white) and instead of carving them up, I like buying paint and other crafting materials for kids to decorate them with. Set up a table outside and cover it with newspaper. Provide sequins, beads, different colors of paint, various brush sizes, and pom-poms.
I also like to provide moss and succulent cuttings for my own pumpkins. I use a hot glue gun to attach the moss to the top of the pumpkin and add the succulents and even cloth flowers to make pretty pumpkin arrangements for my table! (Obviously: the hot glue gun is for adults only, or at least older and responsible kids!)
This craft is a HUGE hit with my daughter and her friends when they come over.
Roast marshmallows outside
Whether you live in the city or in the country, bundle up in a blanket and head outside to roast marshmallows and make smores with your crew. You can do this by using a table-top firepit or, if you live in a place that allows it, set up a firepit in your yard and gather around it. Brew up a steaming thermos of hot apple cider and tell stories. Talk about your day. Turn on some cozy seasonal music and breathe in the cooler air.
I love sitting around a fire with my friends and family and chatting about life. It's simple, it's healing, and best of all: it brings the family together WITHOUT screen time!
Go apple-picking or pumpkin-hunting
Depending on where you live, apples may or may not be nearby. If you're fortunate enough to live in close proximity with an apple farm that offers apple-picking and hayrides, I highly recommend it! It's a great experience for kids to pick their own apples and taste different types of apple cider (common for most apple farms!).
If apples aren't around where you live, odds are good that you can at least find a nearby pumpkin patch. Where I live, we like to visit the local pumpkin patch and Christmas-tree farm. A small steam train winds through the heart of the farm, making the whole experience that much more magical.
There's wonder all around you – take an hour to find it with your family. You won't regret the memories!
Have a soup night
This sounds so silly – but I'm totally making soup tonight! When the air gets cooler and the sunsets get earlier and earlier, I get inspired to make all kinds of soup. Invite your kids to help you in the kitchen. Whether you're mixing up chicken tortilla soup or creamy butternut squash soup, there is nothing quite like a warm bowl of yumminess on a cool Autumn evening after a long day at work or school.
I like to serve my soups with a fresh salad or warm, crusty garlic bread. Have fun with this and make it your own!
***
---
The opinions in this article are specific to its author, and do not necessarily reflect the opinions of the entire Counter Culture Mom team. This specific article was written by Summer Lane, and may not be reproduced, except to quote for reviews or interviews, without the express permission of the author. 
*
Summer Lane is the #1 bestselling author of 30 books, including the hit Collapse Series and Resurrection Series. She is an experienced journalist and columnist who reports on news within the U.S. and abroad. She is the Associate Editor for Right Side Broadcasting Network. Additionally, she analyzes politics and policies on The Write Revolution.
Summer is also a mom and wife who enjoys rural country living, herding cats, and gardening. She is passionate about writing about women's issues, parenting, and politics from a theologically-grounded perspective that points readers to the good news of the gospel.
Download Our New Counter Culture Mom App to get our trending news and pop culture alert notifications. Connect with other parents in the Parent Chat section to gain helpful ideas on how to counteract the Pop Culture Cult!
Be sure to contact us if there is an issue you would like to have us write about! Our mission is to help parents deal with today's lifestyle trends and how to biblically navigate them.