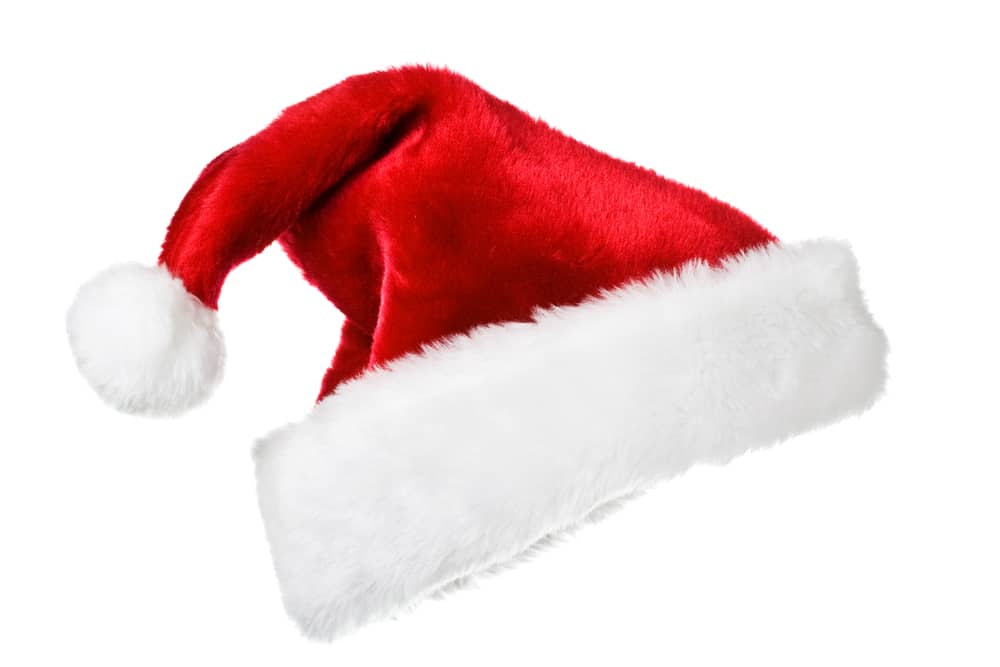 16 Dec, 2022

The 'controversy' surrounding Tim Allen's new 'The Santa Clauses' series

Posted at 5:30 pm

in

being proactive

,

celebrities

,

faith and inspiration

,

family

,

holidays

,

homeschool

,

Kid's activities

,

media reviews

,

movies

,

parenting

,

positive entertainment

0 Comments
Parenting & Holidays
By Katie Stallings
Image: Deposit Photo
The year 1994 brought the world some of the greatest events and media we know today.
Tom Hanks delivered a ground-shaking performance as the beloved Forrest Gump, Yahoo and Amazon were established, and PlayStation was introduced to the world. Christmas of '94 also saw the beginning of the modern classic trilogy, The Santa Clause. For years, actor Tim Allen has graced our screens with humor and provided us with a filmography that will never cease to be adored by millions. The Santa Clause became an instant hit, and if your family is like mine, it became a tradition to watch all three movies during the holiday season.
Hope you all are enjoying the Santa series as much as I did doing it. Merry Christmas everyone. pic.twitter.com/mWiUFcE9Jo

— Tim Allen (@ofctimallen) December 2, 2022
This year, Disney gave us the gift of stepping into the lives of the Claus family once again. As a fan of The Santa Clause movies and Tim Allen, I could not wait to check into the North Pole and pick up where they left off in the Santa Saga. I am a stickler for originals like most people, so of course, nothing will top the first. However, as the next episode is yet to be released, I am on pins and needles waiting to see how things will end for the Clause family! This mini-series is one of the top trends on the Disney app today, but it also has been the topic of media controversy since its comeback.
Saying 'Merry Christmas' Is Problematic?
Tim Allen has broken the Hollywood mold. He seems to have no apologies for his common sense views in a very liberal community. Allen faced heat in November 2022 when many Twitter users expressed their feelings about his character, Santa, stating, "Saying 'Merry Christmas to all,' has become problematic," in the film.
It is not understood why Allen is receiving such censure for this comment. After watching the five available episodes, I was puzzled as to why this was even an ordeal. Concerned about his "Santa health," he visits the doctor to discuss why he is not feeling like Santa and why he is losing weight when he should be maintaining or gaining weight. The elf doctor asks a series of questions about his health and Christmas. When asked about the status of the Christmas spirit, Santa retaliates with the "becoming problematic" line, which is said in a casual response.
When I heard about this controversy, I had yet to watch an episode. Influenced by the comments I was reading, I expected this scene to be solemn and impactful. I thought that was set to send a message to the audience to grip their hearts. In reality, I practically missed the moment as it was light and humorous like other jokes in the show- and believe me, there are several jokes. 
Understand that it is common for children/family-friendly movies to have jabs and jokes in the content. Since the goal is to appeal to adults as much as children, they throw sprinkles of humor in for the adults to keep them engaged. This does not mean there was no purpose to what was said. Either way, this matter has received a little more attention than necessary. I recall reading about one Twitter user mentioning this was shoving conservative views down the audience's throat. This could not be further from the truth. It was only a slight nod in the conventional view. Interestingly, as soon as a hint of conservatism is thrown into the mix, it becomes an issue and is seen as "pressure" from the moderate end. Hollywood media is filled with biased content that appeals to the left ideas. This is being pushed onto our screens and praised as conservative are expected to just deal with it.
Happy Holidays or Merry Christmas?
It is true that the greeting, "Happy Holidays," is used more frequently than it once was. I hear it more with each passing year. Several say that it is used equally as much as "Merry Christmas." With culture rapidly shifting like it is, the fight to be more inclusive and "respectful" to others who do not celebrate the holiday or include Christ in it has intensified. The world has become more politically correct and because of this, we must recognize that Disney was not technically incorrect in saying that the term "Merry Christmas" had become problematic. 
Let's remember to not let little things like this hinder us from being kind to each other, especially this Christmas season. There are larger issues to focus our energy on and we could use a little love and respect for each other, which is part of what Christmas is about!
---
The opinions in this article are specific to its author, and do not necessarily reflect the opinions of the entire Counter Culture Mom team.
*
As a proud North Carolina girl, Katie Stallings follows her love for writing at the University of North Carolina Wilmington. Her other passions include Jesus, Bible Theology and Eschatology, singing, acting, and uncovering the truth about secret societies, the elite, and things hidden in plain sight. Katie discovered the deceit of the entertainment industry in her early 20s, which led her down a path of exposing the darkness that Hollywood promotes and the evil in the political world.
When she is not working, doing school work, or trying to pack her mind full of information, you will find her with her family or friends, spending time with her nephew, and working in her home church, all with a coffee in her hand.
Download Our New Counter Culture Mom App to get our trending news and pop culture alert notifications. Connect with other parents in the Parent Chat section to gain helpful ideas on how to counteract the Pop Culture Cult!
Be sure to contact us if there is an issue you would like to have us write about! Our mission is to help parents deal with today's lifestyle trends and how to biblically navigate them.