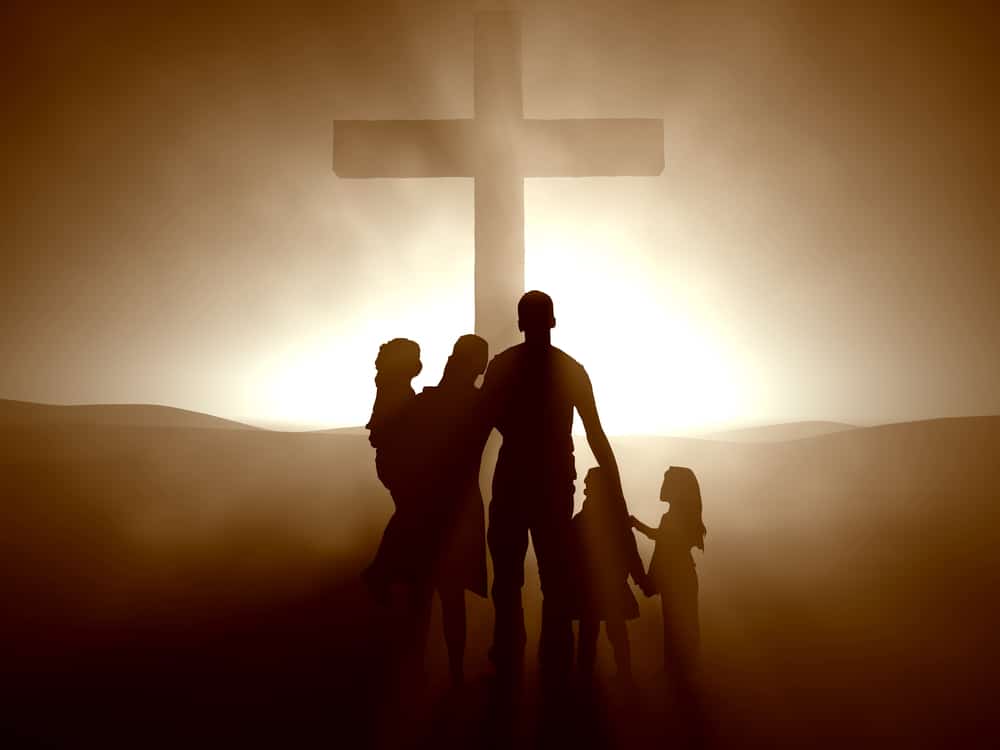 27 Feb, 2022

Three ways to prepare your children to FACE a secular world

Posted at 5:36 pm

in

books

,

education

,

faith and inspiration

,

family

,

homeschool

,

Kid's activities

,

music

,

parenting

,

religion

,

social media

,

technology

0 Comments
Today's culture is a melting pot of mixed ideological and philosophical messages for our children.
The lines between right and wrong are blurred. Definitions are being rewritten. Thousands of voices vie for the attention of your child's mind all day, either through the alluring digital environment of smartphone apps like TikTok or Snapchat, or from their peers at school. The truth is, most modern American children today spend more time apart from their parents than together, and so their worldview is often shaped haphazardly by a mosaic of public-school curriculum, friends, and snatches of pop culture and politics blasted on social media. How does a child's worldview develop when they're young? When they are forming their view of the world and defining their parameters of morality, what has the most influence over their lives? Hopefully, it's you.
Parental Responsibility
As a parent, it's your job to properly equip your child to view the world through a lens of objective truth. That is, it is your job to shape their worldview (the lens through which they see the world, determine what is right and what is wrong, and establish their own pattern of living as they grow older). For the Christian parent, the goal is to not only to provide a firm foundation of truth for their children to test the values of the world against, but also to share the knowledge of Christ and the gospel as the basis for that foundation. John MacArthur says in his book, The Keys to Spiritual Growth, that there is "no true knowledge of Christ that does not result in a spirit of gracious obedience." Obedience to God's Word and law that has been laid down in Scripture provides a standard of objective reality and morality for the Christian.  The question, then, is how do we impart this wisdom to our children, so that they can stand firm when faced with the pressures and ideas of the world?
Start young and be content-savvy
Begin your child's education on truth from birth. It's never too young. Children are sponges, and they begin soaking in the world around them from the moment they emerge from the womb. Let your words to your child be filled with love and God's wisdom. Children subconsciously absorb information, and they pay attention to song lyrics, the content of movies, and the language used at home. Books are a fabulous way to write the Word of God on their hearts. Big Theology for Little Hearts, for example, is a series of primer board books for babies and toddlers that teaches them the big ideas of God, Jesus, the gospel, the church, and the holy spirit. Remember, a house can only be built upon a strong foundation. Start with the foundation.
Prepare them intellectually
Just as Gregory Koukl's book, Tactics, teaches you to clearly define your terms before engaging in a debate or discussion with someone you may disagree with, you need to define the parameters of Christianity with your children before sending them forth to do battle in the world. This will prepare them for being faced with a secular culture that will attack Christianity with philosophical intellectualism. Who made the world? God. Who decides what is right and what is wrong? God does. Why? Because He is the creator of heaven and Earth. If God is good, why do bad things happen? Because man has sinned, and we live in a fallen world.
Lastly, remind your children that Scripture is the standard of all truth as they grow
God's word is the lens through which Christians view the world, and it establishes and defines right or wrong. In a society that is changing the definitions of gender and morality on a monthly basis, the solid, unflinching foundation of Scripture provides radical peace and assurance. God's Word is truth (John 17:17), and further, we know that the Bible is also God-breathed. 2 Timothy 3:16 says that, "All Scripture is breathed out by God and profitable for teaching, for reproof, for correction, and for training in righteousness." You don't need a credential, a license, or a degree to teach your children the wisdom of Scripture. If you present the information in love, the Holy Spirit will do the rest.

Resources for Parents:
Big Theology for Little Hearts, by Devon Provencher  & Jessica Provencher
*
Tactics: A Game Plan for Discussing Your Christian Convictions
*
Mama Bear Apologetics, with Hillary Morgan Ferrer (A great resource for learning to equip yourself with information – to help you answer your kids' hardest questions!):
Download the Counter Culture Mom app today to read Hillary Morgan Ferrer's advice on apologetics: Download it here. 
Summer Lane is the #1 bestselling author of 30 books, including the hit Collapse Series and Resurrection Series. She is also an experienced journalist and columnist who reports on news within the U.S. and abroad. Additionally, she analyzes politics and policies in weekly op/Eds.
Summer is also a mom and wife who enjoys rural country living, herding cats, and gardening. She is passionate about writing about women's issues, parenting, and politics from a theologically-grounded perspective that points readers to the good news of the gospel.
Download Our New Counter Culture Mom App to get our trending news and pop culture alert notifications. Connect with other parents in the Parent Chat section to gain helpful ideas on how to counteract the Pop Culture Cult!
Be sure to contact us if there is an issue you would like to have us write about! Our mission is to help parents deal with today's lifestyle trends and how to biblically navigate them.