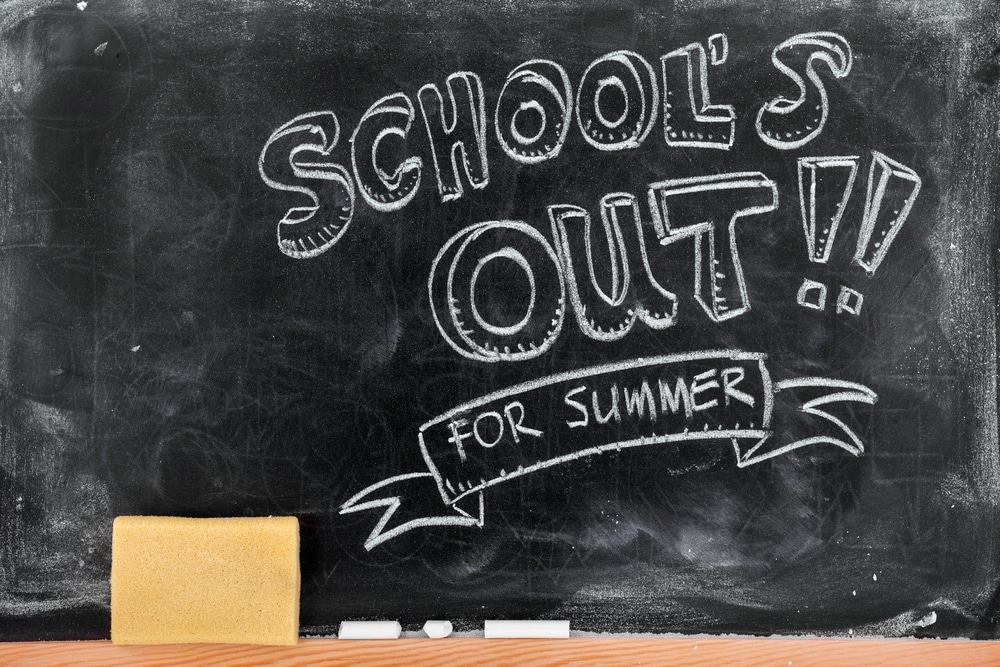 08 May, 2023

Unique Homeschool year-end celebration ideas

Posted at 5:30 pm

in

being proactive

,

books

,

education

,

faith and inspiration

,

family

,

goal setting

,

health

,

homeschool

,

Kid's activities

,

parenting

,

positive entertainment

,

relationships

,

religion

0 Comments
Advice & Opinion
By Kathryn Knight
Image: Deposit Photo
It's time to wrap up school for the year, and celebrate all your hard work. But do your children remember all that they've studied? To help your students remember the year's accomplishments, have a year-end program to highlight what your family has studied or accomplished during the year.
Even if your school is year-round or not semester-based, take time to celebrate what has been learned by your children — and you! The chance to celebrate everyone's hard work and let other family members see what you are accomplishing is important to homeschool success. Like every other part of homeschool, this event can be tailored to your family's particular tastes and dynamics. 
Some ideas to get you started:
Invite Others

. This makes the occasion seem more important. Grandparents are a great audience. Supportive or not of homeschool, they will enjoy watching their grandkids put on a program. No grandparents around? Invite another homeschool family and ask them to be ready to present a part of the program. One year, when we studied 1800s, we invited another family to a Lincoln Family Dinner and Recitation. We all prepared something that would have been used as after-dinner entertainment during Lincoln's life. 

Use Costumes. If you studied a particular time period, dress up in costumes. Guests can wear costumes, too! 

Prepare a Period Dinner.

Food is one way we connect with other cultures and eras and really get to an idea of how other folks lived. If you're studying Roman culture, have everyone recline while eating. Serve what typical Romans would have eaten. Did you study the Middle Ages? Prepare a feast. Every time period had different foods and customs, so let your children use their imaginations for the meal. One year, our youngest prepared a "split table" with foods that a pioneer family would have enjoyed compared with the food consumed by an established farming family (ie, Laura Ingalls and Charles Wilder). 

Practice

. Some of my kids love theater and do not mind speaking in front of others. Some are reluctant to participate. But practicing in front of siblings and Mom during the week before the event helps everyone be ready for the big night. 
Make a Program for Guests. This can be just a flyer or white board with the program notes or one of your children may want to create a more professional looking program with bios, photos, etc. Let everyone help plan what events to include in the program. 

Include the Entire Year.

As you plan the review, start with what you studied in the fall and work your way to the end of the year. You can have your children create mini plays, recite Scripture, play musical instruments or sing voice pieces, give book reviews, or show videos of things they've done. I addition to the performance, put out displays of what each child has done that year. Art, pictures of field trips, perfect math tests, awards, English papers or anything else your kids worked on will add to the fun.
There is no limit to how you can structure your family school year in review and no limit to what you will want highlight.
Make sure each child helps plan and adds in something that guests can see and applaud. Every year, I am surprised how much ground we have covered and how much my kids' academics have improved. The year-end program is a dynamic way to highlight what we have done and it also lets grandparents and others see how homeschool works and is the best educational option for your children. 
---
The opinions in this article are specific to its author, and do not necessarily reflect the opinions of the entire Counter Culture Mom team.
*
Kathryn Knight, EdD, has homeschooled for over a quarter of a century. Four of her five girls have graduated and Kathryn is loving the new adventure of homeschool with an "only" child. She loves teaching all subjects, especially history, and has made an art of educating her kids with hands-on projects, re-enactments and travel.
Download Our New Counter Culture Mom App to get our trending news and pop culture alert notifications. Connect with other parents in the Parent Chat section to gain helpful ideas on how to counteract the Pop Culture Cult!
Be sure to contact us if there is an issue you would like to have us write about! Our mission is to help parents deal with today's lifestyle trends and how to biblically navigate them.