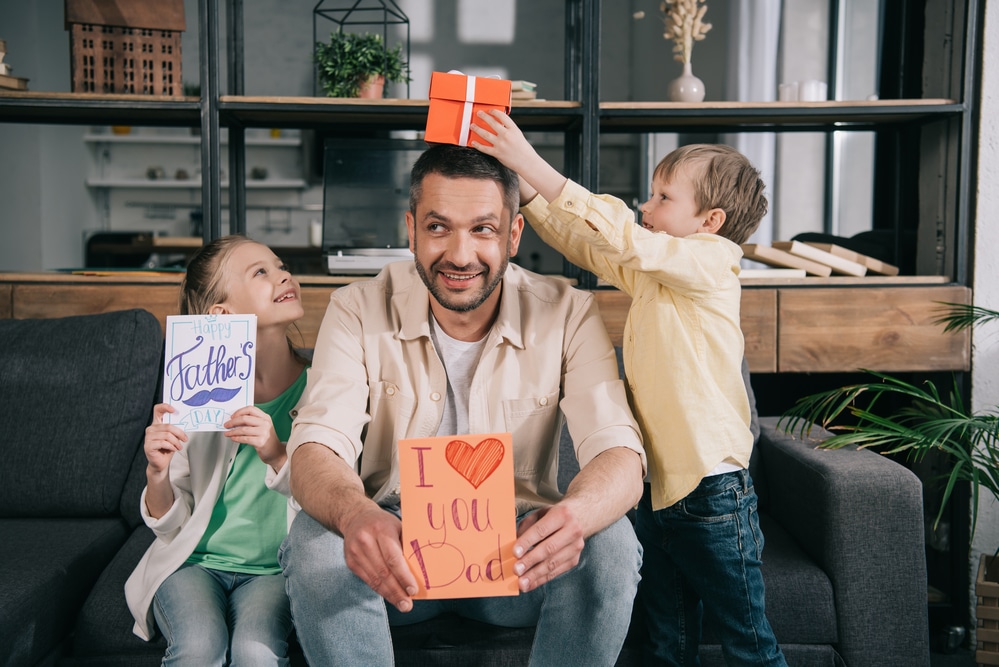 17 Jun, 2022

Fatherhood in America: Wisdom and Advice

Posted at 5:30 pm

in

apps

,

being proactive

,

education

,

faith and inspiration

,

family

,

health

,

holidays

,

marriage

,

mental health

,

parenting

,

positive entertainment

,

relationships

,

religion

0 Comments
America needs fathers.
In May, we celebrated motherhood and the important role that women play in raising up children, and in June, the country stops to celebrate the integral role that fathers contribute to family life. The Bible says in Ephesians 6:1-3 that children should obey their parents and honor their father and mother.
Focus on the Family noted in a recent article that the wisdom, words, and time that fathers spend with their children are powerful, inspirational, and comforting. From a Biblical perspective, the man (husband) is the head of every household (Ephesians 5:23, 1 Cor. 11:3, etc). As a woman is commanded to submit to her husband, so a husband and wife are commanded to submit to each other because of their love for Christ (Ephesians 5:21).
According to the National Fatherhood Initiative, one in four children in America live in a home without a father figure. They state, "Research shows that a father's absence affects children in numerous unfortunate ways, while a father's presence makes a positive difference in the lives of both children and mothers."
God, who is our heavenly Father, demonstrates the ultimate picture of fatherhood in His position as the first person of the Holy Trinity. He showed His love and protection to His son, Jesus Christ, during His time on Earth (Matt. 3:17).
This week at the Counter Culture Mom Show, Tina has interviewed several men who offer their wisdom on embracing fatherhood, the importance of God-given masculinity, and the incredible opportunity that dads have to disciple their children and train them up in the way they should go (Proverbs 22:6).
Happy Father's Day, dads. Thanks for everything you do!
The opinions in this article are specific to its author, and do not necessarily reflect the opinions of the entire Counter Culture Mom team.
**
---
Check out the Counter Culture Mom Show with Tina Griffin and listen to these interviews with fathers Kent Evan and radio personality Brant Hansen.
Summer Lane is the #1 bestselling author of 30 books, including the hit Collapse Series and Resurrection Series. She is an experienced journalist and columnist who reports on news within the U.S. and abroad. Additionally, she analyzes politics and policies in weekly op/Eds on The Write Revolution.
Summer is also a mom and wife who enjoys rural country living, herding cats, and gardening. She is passionate about writing about women's issues, parenting, and politics from a theologically-grounded perspective that points readers to the good news of the gospel.
Download Our New Counter Culture Mom App to get our trending news and pop culture alert notifications. Connect with other parents in the Parent Chat section to gain helpful ideas on how to counteract the Pop Culture Cult!
Be sure to contact us if there is an issue you would like to have us write about! Our mission is to help parents deal with today's lifestyle trends and how to biblically navigate them.