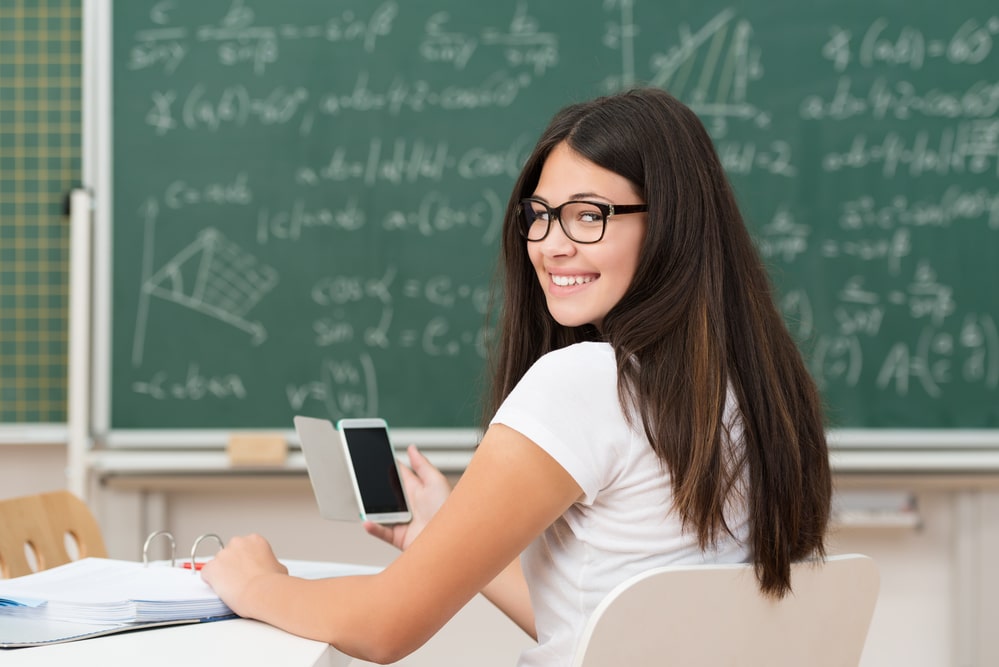 11 Apr, 2022

Four Reasons Graduates Should Ditch College

Posted at 5:30 pm

in

books

,

college

,

education

,

faith and inspiration

,

family

,

finances

,

homeschool

,

movies

,

parenting

,

politics

,

religion

,

satanism

,

social media

,

technology

0 Comments
It's no secret that today's American dream is beginning to look a little weary.
With skyrocketing hyperinflation, chaotic unrest unfolding in Eastern Europe, rising gas prices and rumblings of food shortages coming to your local grocery store, many high school graduates are faced with a sad and bitter reality: everything costs a lot more than it used to.
Colleges, once considered to be the gold-standard of acquiring knowledge, have been infiltrated with Marxist ideology (yes, even the Christian ones!), and the price of tuition is burdening many students with monstrous financial loans that will take them decades to pay off. It begs the question…is college really worth the money?
Let's take a look at a few reasons why high school graduates might actually be better off if they choose to ditch going to college.
Universities and Colleges are Infested with Marxist Ideology
The Counter Culture Mom Show recently hosted Micah Sample, the editor of Wokepedia, as a guest for an interview. While attending a private Christian college, Micah was discriminated against by the school in 2017 for his Christian, conservative values. If you don't think Christian universities have been infiltrated with a radical, anti-God agenda, think again!
Before spending your money to send your child to a college or university in America, ask yourself if the indoctrination that they will be faced with is worth it. They will be confronted with everything from critical race theory in the classroom to the normalization of gender theories that present a stark dichotomy to the objective, moral truth found in God's word. Is your child ready to defend his or her faith? Are they strong enough to withstand peer pressure and professors who will delight in tearing down Christian students' faith? These are some questions that are worth asking.
The Debt Load is Insane
Most students are going into debt to go to school. According to an article published in Forbes, the average student acquires $29,950 in debt to go to school – but that number can go much higher depending on the institution and the tuition. That's a lot of money, and the prices are only going up. Is it wise to saddle young, burgeoning kids with tens of thousands of dollars of debt before they have even begun to spread their wings in life?
Unless kids need to obtain a degree for something more technical, like working in the medical field or becoming a teacher, will the dead weight of debt be something kids can handle going forward in life? Many young people today are crushed beneath the burden of their federal student loans (which Forbes reports accounts for 92 percent of all student loans). With the economy veering toward possible economic collapse, adding debt to a teenager's credit score could be catastrophic.
Trades Are More Practical
For many kids, going to college after high school isn't something that comes easily or naturally. Some people just don't like to be in a classroom. In fact, in 2018, then-President Donald Trump called for a resurrection of vocational training across America, leading Career Education Colleges and Universities President and CEO Steve Gunderson to remark,  "We call upon Congress to reauthorize the Higher Education Act in this session to recognize the impact that this law has on the developing and expanding workforce, which increasingly requires trained workers to fill the job demand of the 21st century."
Trades, like welding, carpentry, plumbing, electrical work, mechanic work, cooking, and so much more are skills that not only equip kids to attack life with full capability and knowledge – but trades are always needed in society. There are almost always job openings for those who have learned a trade.
College is Not Necessary to Acquire Wisdom
There is a negative connotation associated with terms like "high school dropout" or "college dropout." This is a cultural stigma that would have kids believe that failing to obtain a degree at the university level for some reason should be equated with poverty or ignorance. In actuality, education at the college level does not guarantee knowledge or wisdom anymore than a high school education level does. College is not necessarily for everyone, and there is a good case to be made that universities today are little more than progressive indoctrination centers – pushing young, rapidly-developing minds to walk away from their childhood faiths and embrace a religion of "reason" and "education" above the wisdom of the Bible.
The Bible says this about wisdom: "If any of you lacks wisdom, let him ask God, who gives generously to all without reproach, and it will be given Him" (James 1:5).
Wisdom, for the Christian, comes from God. No degree is needed.
**
---
Check out the Counter Culture Mom Show with Tina Griffin and listen to this interview with Micah Sample, the editor of Wokepedia. He discusses his experience of being disciplined by a so-called Bible school, being expelled from the honor society, and targeted with social justice-driven "equity reports" because he was vocal about his Biblical stance.
Summer Lane is the #1 bestselling author of 30 books, including the hit Collapse Series and Resurrection Series. She is an experienced journalist and columnist who reports on news within the U.S. and abroad. Additionally, she analyzes politics and policies in weekly op/Eds on The Write Revolution.
Summer is also a mom and wife who enjoys rural country living, herding cats, and gardening. She is passionate about writing about women's issues, parenting, and politics from a theologically-grounded perspective that points readers to the good news of the gospel.
Download Our New Counter Culture Mom App to get our trending news and pop culture alert notifications. Connect with other parents in the Parent Chat section to gain helpful ideas on how to counteract the Pop Culture Cult!
Be sure to contact us if there is an issue you would like to have us write about! Our mission is to help parents deal with today's lifestyle trends and how to biblically navigate them.