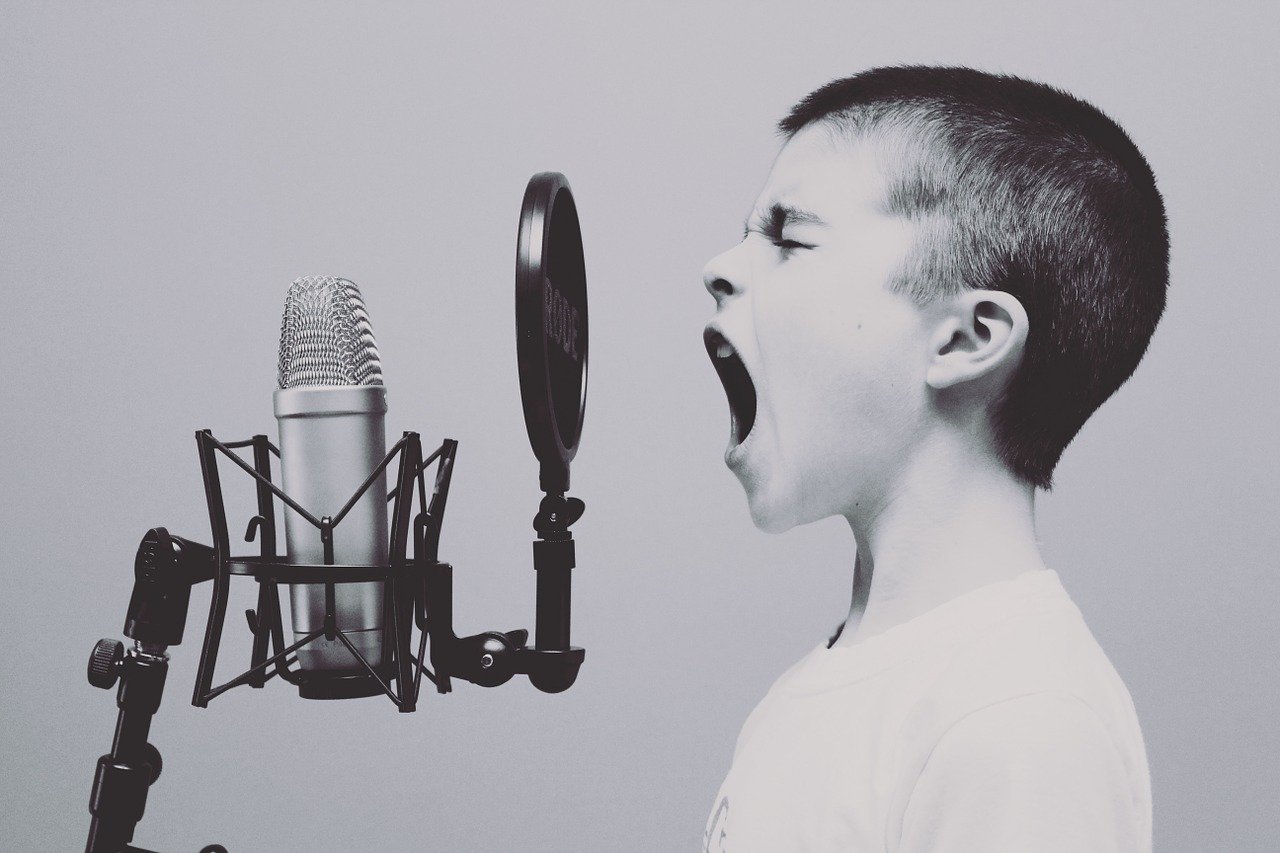 18 Jan, 2020

Startling Bad Lyrics in Top Songs Exploit Negativity

As a metal-head child of the '80s, I grew up angry with the Parents Music Resource Center condemning the lyrics of my favorite music including Def Leppard, Madonna, Cyndi Lauper, and Motley Crue. At the risk of sounding like an old bitty overcatastrophizing about the state of pop music today, I feel the startling bad lyrics in top songs now are so much worse than they were then. And then there's the writer in me who wonders about the level of intelligence required to create them.

Professionally, I have additional opinions. As a therapist, continual student of psychology and human behavior, and born-again Christian, I know that what we expose ourselves to influences our thoughts, feelings, and behaviors.
"Guard your heart above all else, for it determines the course of your life." (Proverbs 4:23)
The Bible talks about guarding the heart, the source of feelings. However, if the heart is the right hand, the brain, as the source of thoughts, is the left. Thoughts fuel feelings and vice versa. Not only that, but our brains are hardwired to look for and attend to the negative. Therefore, with more focus on negative stimuli, thoughts and feelings turn negative and feed into each other.  The startling bad lyrics in top songs listened to on repeat or with high frequency, reinforces negative messages whether your kids want to admit it or not. When I was a teen, I adamantly argued that lyrics did not affect me. ha! While I cannot remember the exact source, in graduate school I read that research shows the brain needs a ratio of 10:1 positive to negative messages to achieve balance.
Allow me to repeat that.
For every negative message a person hears, 10 (TEN) positive messages are required to negate the effect of that negative message.
Top songs bad lyrics
Allow me to take you on a journey through some of the top songs according to YouTube trending lists and Billboard Music lists. However, I lead with this disclaimer: I'm not as hip to new music as I used to be when I worked in the industry. Much has changed since 2008, so I share this information and trust you to make your own judgments.
In September of last year, a Christian news outlet wrote about Justin Bieber and his love for Jesus. A touching story, the pop star attributed the changes in life to knowing Jesus. I don't know much about him, but when I saw his new song, "Yummy," on YouTube, I listened. I turned it off, it's not my thing, but I researched it so I could give it fair shot.
Justin Bieber attempts to honor his wife with his hit song, "Yummy," but I wish he'd honor something other than her ability to spend money and fulfill her sexual obligations.
"Fifty-fifty, love the way you split it

Hundred racks, help me spend it, babe…

Rollin' eyes back in my head, make my toes curl…"
I don't hear Biblical love in this song.
"Love is patient, love is kind. It does not envy, it does not boast, it is not proud. It does not dishonor others, it is not self-seeking, it is not easily angered, it keeps no record of wrongs. Love does not delight in evil but rejoices with the truth. It always protects, always trusts, always hopes, always perseveres." (1 Corinthians 13:4-7)
Not a love song
Bieber is not alone in crooning about misguided, ungodly views about love. Thanks to one mom's concern over her daughter's music, we looked into the band's Fly by Nightcore song "Grenade" and agree with her that these lyrics are messed up:
"Beat me til I'm numb, tell the devil I said hey when you get back to where you're from…

I'd catch a grenade for ya

Throw my head on a blade for ya

I'd jump in front of a train for ya

You know I'd do anything for ya"
Here's the deal, kids, expressing love never involves violence.
Resist the anger
For the parents who do not know this, Five Finger Death Punch (FFDP) is a heavy metal band not known for their positive, encouraging lyrics. It's adrenaline-pumping anger music. I like it and listen to it, but in small doses because after a while, it feels yucky. Since I got Jesus, so all that negativity gets exhausting and burdensome. The band does support veterans, which I like, but don't let your kids flood themselves with this.
For example, their latest lyrics (sans F-bombs):
"Got a vermin preachin' sermon tellin' me how I should think
While they're busy countin' backwards you're there busy countin' sheep

I know I'm never going to change the world (Change the world)
I'm not sure that I could even if I tried (Full circle)"
Misdefinition of a strong woman
And then we come to Megan Thee Stallion & Normani with their song "Diamonds" which will be featured on the upcoming DC movie, "Birds of Prey." I enjoy a comic book movie as much as anyone, but I pray young women do not emulate the attitudes and behaviors of these movie characters or the women who sing about inanimate objects as their "best friends."
"Di-Diamonds are a girl's best friend
I don't need you, I got flooded out baguettes
I don't need you, all my diamonds drippin' wet…

You want me to be a little more ladylike? Mmm
Come through with my girls, then beat your a__ on ladies night…"
Really? Rocks won't fill that hole in your heart and violence solves nothing.
Solution
It's not an easy thing to keep track of your child's, and especially your teen's music preferences.
You direct your child's character guidance. Talk to your kids often and reinforce the values your family holds dear such as Biblical love, making a positive difference in the world no matter how small, and what a strong woman really looks like.
When you have control over the music, bust out the positive tunes! Tune in to KLOVE radio or the Top Christian Music Playlist on Spotify. YouTube has top Christian playlists as well, put those on repeat!
Challenge your kids to listen to positive music instead of the trash that keeps them focused on negativity. If you think I'm wrong and music has no effect on your family's moods, challenge them, especially your kids, to the positive music challenge. For 30 days, listen only to uplifting, encouraging tunes and track everyone's moods. After the 30 days, return to business as usual and see how you feel.
The voice of Truth needs to be TEN TIMES LOUDER and TEN TIMES MORE FREQUENT than the messages kids receive from popular music.
For kids who like pop and R&B music, try Lecrae, Toby Mac, Tauren Wells, Mandisa, and Britt Nicole.
For a bit of Christian metal, rock out to Skillet, Kutless, or Ten Thousand Foot Krutch.
As a Christian, I have not completely neglected my affinity for secular rock'n'roll. However, I am more aware of its effects on my views of myself and the world. Now, I listen in small doses and then need to refresh by putting on my favorite Jesus tunes. Unless I do that, I feel wrong, twisted, and icky and the only remedy is a fresh dose of the Holy Spirit.
Comment below with your favorite positive music links and share more options for positive, uplifting music that will counter the bombardment of startling bad lyrics through popular music.