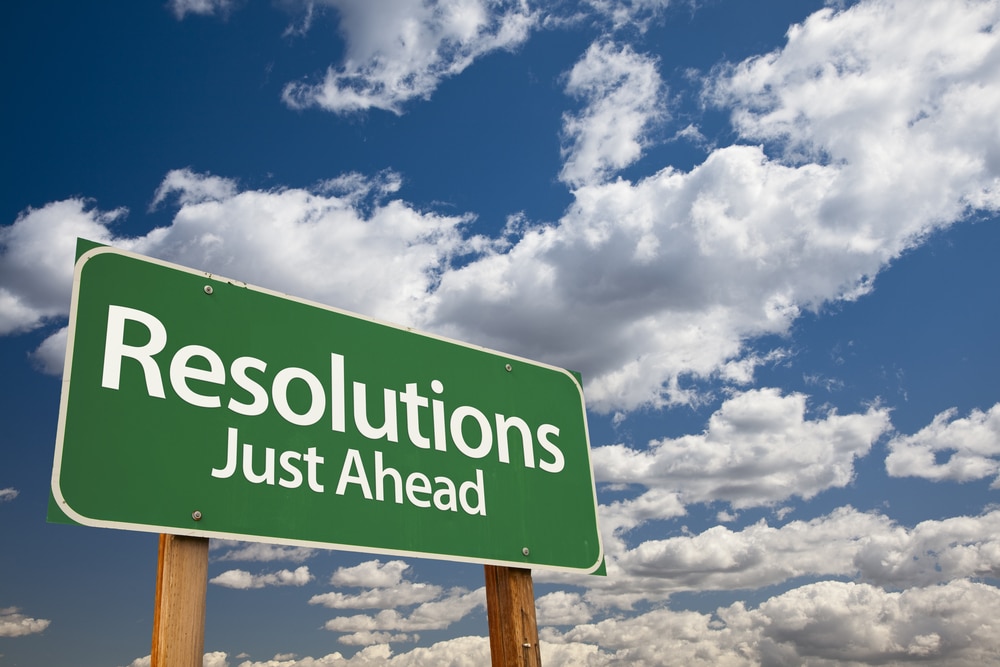 09 Jan, 2023

Gentle New Year's Goals rooted in Scripture

Posted at 5:30 pm

in

being proactive

,

faith and inspiration

,

family

,

goal setting

,

health

,

holidays

,

mental health

,

parenting

,

politics

,

positive entertainment

,

relationships

,

self esteem

0 Comments
Biblical Advice/Opinion
By Summer Lane
Photo: Deposit
2023 is here. Just like that, another year has come and gone.
I've noticed a curious thing as I get older: I still enjoy New Year's Resolutions, but they have certainly evolved over time. I used to focus on setting healthier habits, reading more books (always, more books!), or exercising for a certain amount of time every week.
Now, my New Year's "Resolutions" have morphed into project goals. I tend to focus on creating lists of things like, "Paint my daughter's room," or "Finish my current degree program." My resolutions are much broader now, and that is mostly due to the busyness of life.
Oddly, life only seems to get busier as I've gotten older – which is not what I thought would happen at all! I'm not sure it has anything to do with being a parent, either. I think my life is simply a kaleidoscope of deadlines and to-do lists, and I feel as if I'm endlessly rushing forward at a dizzying pace…until finally, another year has flashed by again, and I can hardly remember anything about it.
If you're like me, perhaps you're feeling the pressure of the intensity of life. Between work, relationships, and just EVERYTHING, it can be so difficult and overwhelming to commit to a New Year's Resolution or goal when life is bubbling over with chaos.
Today, I'd like to share some gentle and healing goals that you can introduce into your own life that won't stress you out or drag you down. Forget the 30-day diet plans for a moment and let's focus instead on using the Bible to encourage us through 2023.
Cast your cares
Jesus told His followers not to be anxious about anything – and who among us is not anxious? We live in truly troubling times. As our freedoms are under siege and Eastern Europe is embroiled in senseless war, it's easy to get discouraged and internalize the negativity. Because I work in the news and within the realm of politics, I understand all too well how easy it is to get sucked into the negativity of the news cycle.
As Christians, we must engage with the world around us and not hide from it. However, the Bible offers us a life preserver in a sea of catastrophe.
"Therefore I tell you, do not be anxious about your life, what you will eat or what you will drink, nor about your body, what you will put on. Is not life more than food, and the body more than clothing? Look at the birds of the air: they neither sow nor reap nor gather into barns, and yet your heavenly Father feeds them. Are you not of more value than they? And which of you by being anxious can add a single hour to his span of life? And why are you anxious about clothing? Consider the lilies of the field, how they grow: they neither toil nor spin, yet I tell you, even Solomon in all his glory was not arrayed like one of these. But if God so clothes the grass of the field, which today is alive and tomorrow is thrown into the oven, will he not much more clothe you, O you of little faith? Therefore do not be anxious, saying, 'What shall we eat?' or 'What shall we drink?' or 'What shall we wear?'  For the Gentiles seek after all these things, and your heavenly Father knows that you need them all. But seek first the kingdom of God and his righteousness, and all these things will be added to you. Therefore do not be anxious about tomorrow, for tomorrow will be anxious for itself. Sufficient for the day is its own trouble."

Matt. 6:25-34
No matter how bad things get, we can rest assured that the Lord cares about us, watches over us, and will provide for us when needed. This verse has brought me much comfort over the years – and the Lord has graciously provided for myself and my family even in circumstances where I honestly thought, "There's no way out!"
In this world you will have trouble. But take heart! I have overcome the world." – John 16:33

— Daily Bible Verses (@Daily__Bible___) January 8, 2023
I challenge you as well as myself to take conscious steps toward allowing the Lord to take the reigns of control in your life. Give your anxiety to Him. He will keep you in perfect peace (Isaiah 26:3).
Glorifying God with our bodies
With a new year often comes pledges to lose weight, gain muscle, or run marathons. There is nothing wrong with any of these things, and for most of my life, I have enjoyed kicking off a burgeoning calendar year with a clean-eating regimen and a commitment to exercise.
If the thought of healthy eating and exercising makes you nauseated, I understand. Sometimes, the last thing I want to do is improve upon myself in any way. When life is stressful, it's a lot easier for me to settle into what's comfortable and ignore what's needed. I can't justify this line of thinking, but obviously, because we're all human, we all struggle with lack of motivation at times.
I think it's helpful to read what Scripture says about our physical bodies when it comes to our perspective on fitness and exercise:
Or do you not know that your body is a temple of the Holy Spirit within you, whom you have from God? You are not your own, for you were bought with a price. So glorify God in your body.
1 Corinthians 6:19-20
For me, the concept of my body belonging to God has always been so impactful. If the Holy Spirit is dwelling within me and you alike, then it makes sense that our physical bodies are indeed a temple. This makes me a little more motivated to make sure that the Holy Spirit's dwelling place is in good, clean condition!
I have adjusted my intensity over time when it comes to setting health goals, but for 2023, my goal is to simply ask myself as the year goes on, "Am I glorifying God with my body when I am doing this?"
Food, drink, and fun are absolutely part of the good and joyful things that we get to enjoy on this Earth in our best moments (James 1:7). I just like to check and make sure that I'm not idolizing any one thing too much.
For me, I've long been obsessed with coffee. It's ridiculous how dependent I have been on that silly, acidic cup of warmth. However, due to health reasons, I've been forced to give it up – and you know what? I'm perfectly fine without it! I feel better!
I like to encourage people to give up just one vice and see how much better they feel without it. One thing is a lot easier to give up than an entire list. It's a good, healthy place to start. If you want to succeed, you have to set yourself up for success, after all.
Now, I had to give up coffee out of necessity, but I also chose to give up watching several things that I previously would have loved to watch last year (mostly scary movies and several television shows). That was hard for me to do! But my mind and my heart are so much better off without it.
Being okay with YOU
The self-love movement is toxic. It's not based in Biblical truth, and it encourages self-worship over Creator-worship. However, it's important to acknowledge that we are all created in the image of God, and that if you are a born-again Christian, you are also a child of God. You are loved by Him, and He cares about you (Psalm 55:2, 1 Peter 5:7, etc.).
My personal testimony includes a long and storied struggle with intense feelings of self-loathing, and that is also unbiblical. God did not create us to hate ourselves anymore than He created us to self-love ourselves into vapid oblivion.
Carry your worth into 2023 by knowing where it lies: with God! Our value, our worth, our purpose – everything about us is grounded in Jesus Christ. He is our identity! What a wonderful, encouraging truth. If we dig into the Bible in 2023 and fill our minds with the truth of God's Word, it will slowly become easier and easier to let go of our old, bad habits and step into the spirit-filled person that God wants us to be.
Therefore, if anyone is in Christ, he is a new creation. The old has passed away; behold, the new has come.
2 Corinthians 5:17
Come to me, all you who are weary and burdened, and I will give you rest. – Matthew 11:28

— Daily Bible Verses (@Daily__Bible___) January 7, 2023
---
The opinions in this article are specific to its author, and do not necessarily reflect the opinions of the entire Counter Culture Mom team. This specific article was written by Summer Lane, and may not be reproduced, except to quote for reviews or interviews, without the express permission of the author. 
*
Summer Lane is the #1 bestselling author of 30 books, including the hit Collapse Series and Resurrection Series. She is an experienced journalist and columnist who reports on news within the U.S. and abroad. Additionally, she analyzes politics and policies in weekly op/Eds on The Write Revolution.
Summer is also a mom and wife who enjoys rural country living, herding cats, and gardening. She is passionate about writing about women's issues, parenting, and politics from a theologically-grounded perspective that points readers to the good news of the gospel.
Download Our New Counter Culture Mom App to get our trending news and pop culture alert notifications. Connect with other parents in the Parent Chat section to gain helpful ideas on how to counteract the Pop Culture Cult!
Be sure to contact us if there is an issue you would like to have us write about! Our mission is to help parents deal with today's lifestyle trends and how to biblically navigate them.