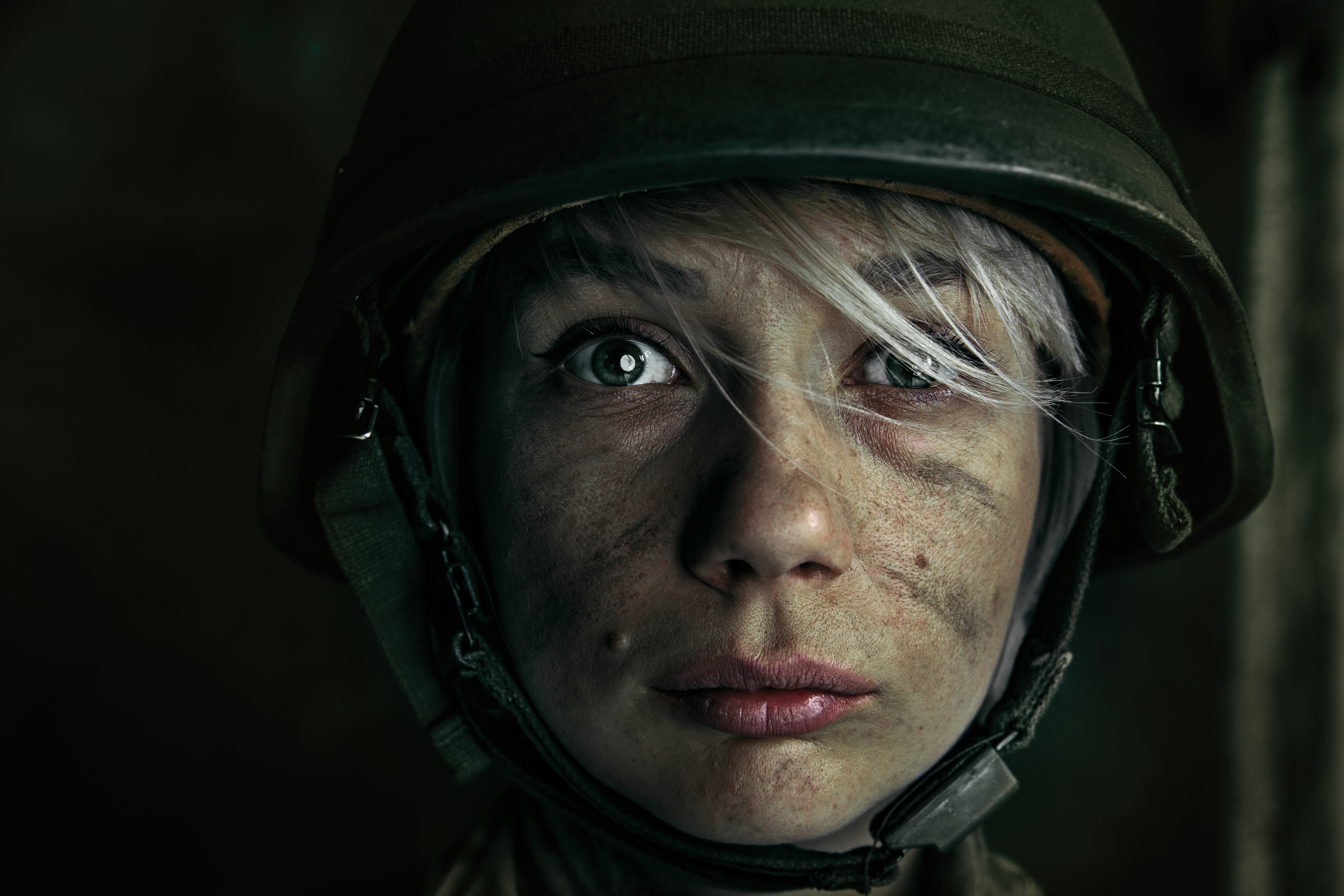 12 Jul, 2021

PTSD: Results Of War For Soldiers Found By Research
HONORING OUR MILITARY
– Thank you to all who have served, are currently serving, or are planning to serve. Your sacrifices go far beyond what most of us can imagine. God Bless You & Keep You. –
Those Who Don't Serve
It's hard for us to see the all-encompassing sacrifices our brave men and women in uniform make. We tend to think more on the side of their deployment to serve our great country in many different capacities…especially in combat. But that is only one aspect of it. 
The danger of serving in war is obvious. Lives are at risk. It's not hard to understand how our servicemen and women sacrifice celebrations of birthdays, holidays, graduations, the birth of their children, and the death of some as well. Facetime and Skype are wonderful tools for staying connected, but it's just not the same.
They also live with the burden of knowing what their families go through. The financial struggle adds to the mental battle against fear. The possibility of hearing that dreadful knock at the door by a notification officer, pristinely dressed in a formal military uniform, delivering devastating news. 
While these situations are certainly merited, being prominent in the minds of regular civilians, there is much more cause for sympathy and concern. We tend to breathe a sigh of relief when hearing the war has ended and our soldiers are coming home. But in reality, that is when some of the hardest battles begin. On their own soil, the war of another kind rages. 
Many incur severe injuries: blindness, paralysis, amputations, horrendous burns. Most will heal and either return to normal or learn a new kind of normal. But what the mind experienced in war is traumatic and haunting. The mental battle that follows the excitement and joy of returning home is a thief.
Mental Illness Holds Many Veterans Hostage
Post-Traumatic Stress Disorder (PTSD) is a common disorder that plagues them. Among the most recent wars fought, as much as 20% of Veterans who served in Operation Iraqi Freedom and Enduring Freedom have PTSD in a given year. In the Gulf War (Desert Storm) about 12% have PTSD in a given year.
PTSD and other mental health issues are believed to have several contributing factors in a combat situation: the role of the officer, politics around the war, where it is fought and the type of enemy being faced. 
Another cause of PTSD in the military is sexual trauma (MST). 23% of women reported sexual assault while serving in the military. 55% of women and 38% of men have experienced sexual harassment while serving in the military.
Substance Abuse Is Common
Drinking heavily, drugs, and smoking are coping mechanisms in dealing with PTSD symptoms. More than 2 out of 10 Veterans with PTSD also have substance use disorder (SUD). Almost 1 out of every 3 Veterans seeking treatment for SUD also has PTSD. These co-occurring issues create major problems. Substance abuse is seen as a necessary evil in helping the user relax, sleep, or in avoidance. SUD leads to problems in relationships, health issues and not being able to function daily at a job or in school. The combination of PTSD and SUD can also be deadly.
For Substance Abuse Resources: Recovery Local
Suicide is also a sad reality among our Veterans. The year 2017 saw 6,139 suicide deaths, averaging 16.8 per day. VHA patients who had been diagnosed with any mental health or substance use disorder had a suicide rate of 56.9 per 100,000. 
For Mental Health Resources: Grace Alliance
Homelessness has become the lot of many of our military who have served our country. 23% of the homeless population are Veterans. 76% of those homeless veterans suffer from mental health issues and substance abuse.
For Housing Resources: USA Christian Veterans Homes
However, There Is GOOD News! 
Our Veterans are not without hope. According to clinical psychologist, Dr. Ron Aciemo, it has been discovered that PTSD and SUD can be treated concurrently with trauma-focused therapies. Many of our Veterans are experiencing healing and freedom from mental health issues and substance abuse.
There is also a commitment to ending homelessness among Veterans. VA is conducting coordinated outreach to proactively seek out Veterans in need of assistance, connecting homeless and at-risk Veterans, in order to provide them with housing solutions, health care, community employment services and other required supports, while collaborating with federal, state, and local agencies.
---
May we each take the time to thank our servicemen and women, not only for choosing to selflessly serve our country, but be willing to lay down their lives, or, at a minimum, have it be altered, so that we can be free.
God Bless Our Military.
"When I am afraid, I will put my trust in You. In God, whose word I praise, In God I have put my trust; I shall not be afraid. What can mere man do to me?"

Psalm 56: 3-4 NASB
Angie Camp is an author, speaker, and Christian Counselor. Aside from being a Mother and Grandmother "Peaches," her primary focus is walking with women and girls along their journey from brokenness to healing, reminding them that the goal is not merely to survive, but to soar.
Download Our New Counter Culture Mom App to become part of the Counter Culture Crusade and find our PREMIUM content to get the most urgent trending news and pop culture alerts!
Be sure to tip us off to any alarming issues or something you would like to have us write about! Our mission is to help parents deal with today's lifestyle trends and how to biblically navigate them, and we appreciate your input!