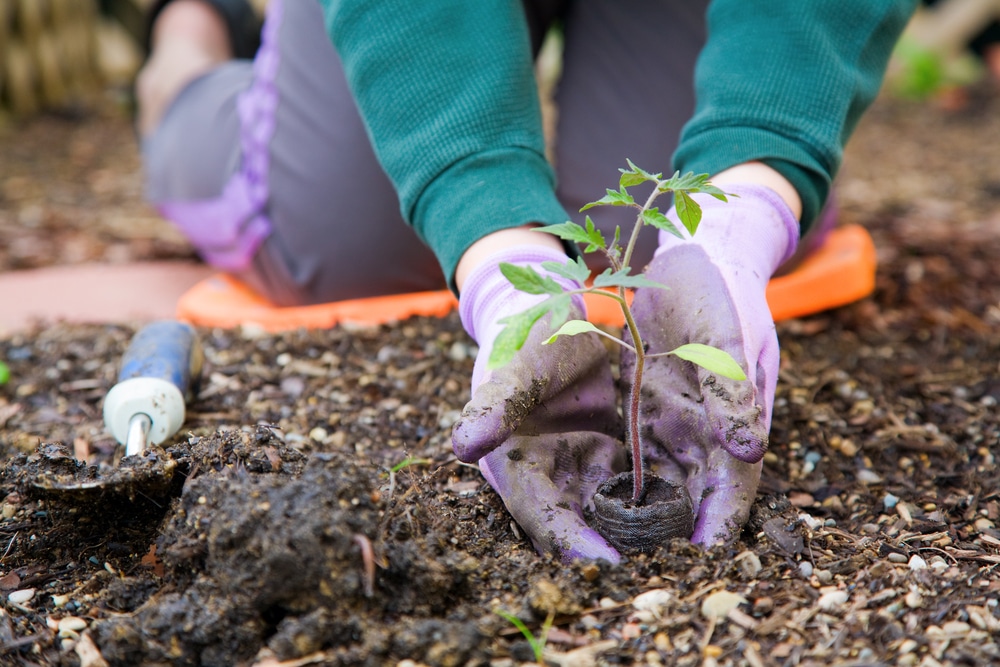 22 Aug, 2022

Simple Ways to Stay Prayerfully Prepared for Crisis

Posted at 5:30 pm

in

being proactive

,

books

,

faith and inspiration

,

family

,

health

,

homeschool

,

interview

,

parenting

,

politics

,

pro life

,

safety measures

,

social media

,

technology

0 Comments
Opinion/Biblical Perspective
By Summer Lane
With skyrocketing prices, labor shortages, and an endlessly snarled supply chain crisis, the last couple of years have been tough. For many Americans, it's been hard to keep up with the rising cost of items and gas, and as chaos overseas continues to escalate, words like "World War III" and "Great Depression" are increasingly bandied about.
The times we live in are unstable and unsure – and fear is the ever-present current running beneath the surface of our lives; fear of recession, depression, economic collapse, and even global war as Russia and Ukraine's skirmish continues to intensify without strong Western leadership to abate the crisis.
How can Christians be wisely prepared for an economic catastrophe? What if stores cannot stock enough food to feed your family? What if our nation begins rationing gas and groceries? These "what if" scenarios can be scary to think about, but Christians do not need to be afraid.
The believer can be prayerfully prepared for every potential situation while remaining joyful and firmly rooted in the security of Christ's promise of salvation.
Be like Joseph
Joseph was persecuted by his brothers. He was the youngest son of Jacob – and the favorite. Blinded by jealousy, his brothers sold Joseph into slavery in Egypt. He was put into prison at one point, before rising to the position of advisor to Pharaoh, all thanks to God's blessing of a gift upon Joseph: a gift that enabled Joseph to interpret dreams.
"Then Pharaoh said to Joseph, 'Since God has made all this known to you, there is no one so discerning and wise as you.  You shall be in charge of my palace, and all my people are to submit to your orders. Only with respect to the throne will I be greater than you.'" (Gen. 41:39-40)
The Bible details Joseph's prestigious job, which he took on at the age of 30 (Gen. 41:46). He traveled throughout Egypt, the Bible tells us, and spent seven years preparing the land for a famine that God had warned Pharaoh about. These seven years teach Christians a practical lesson as well as a spiritual one: preparation for a time of famine is wise, but it is important to keep our eyes fixed on God's sovereignty.
"During the seven years of abundance the land produced plentifully.  Joseph collected all the food produced in those seven years of abundance in Egypt and stored it in the cities. In each city he put the food grown in the fields surrounding it.  Joseph stored up huge quantities of grain, like the sand of the sea; it was so much that he stopped keeping records because it was beyond measure." (Gen. 41:47-49)
Careening toward chaos  
It's safe to say that Americans today have never had a taste of the type of hardship that our grandparents experienced throughout the Great Depression. That type of economic disparity is hard to imagine – and yet as the U.S. entered into a technical recession in July (due to two consecutive quarters of negative economic growth) and our border is left wide open to an influx of millions of illegal immigrants, our country is standing on increasingly shaky ground.
A country without law and order – as well as a country with hyperinflated prices and supply chain problems – is doomed to collapse.
How can the average American family be prayerfully prepared for disaster without living in fear? God does not want us to have a spirit of anxiety (2 Timothy 1:7), but rather of power, love, and self-control.
We can follow Joseph's example by being calmly and logically prepared for potentially catastrophic situations.
Easy Preparation
During World War II, rationing was the norm. Citizens were encouraged to grow "victory gardens" to supply their own food, and according to an article from The New York Times, these backyard garden plots produced at least 40 percent of the nation's vegetables at that time.
Americans today can take easy and affordable steps to cultivate their own independence from the supply chain and be prepared for food and supply shortages:
Grow your own backyard garden. Victory gardens were a massive success during the 40s, and today, every American would be wise to have their own crop of fresh produce in the backyard. Even if you don't have a lot of space, you can easily purchase (or build!) tubs or containers to fill with fresh veggies. Core staples like tomatoes, lettuce, onions, and herbs will come in handy!
Not everyone can live in the country – and that's okay! Most city zoning laws allow homeowners to have a handful of backyard chickens (check your city's individual laws, of course!). Chickens are an affordable option that can feed an entire family easily and quickly. The birds not only produce perfectly balanced, protein-rich eggs, but they can also provide a source of meat. If you can have a rooster, you can also incubate and hatch your own baby chicks – thus cultivating a simple but effective self-replenishing food supply.
Stock up on important items. Squirreling away important items like nonperishable grains and legumes is a wise move that will benefit your family in the long run if there is a serious shortage of food. Dry, sealed food like brown and white rice, beans, and dehydrated potatoes are easy items to stock up on – and their shelf life is long-term.
Think about warmth and light. It's easy to take home heating and cooling systems for granted, but in some places, going heatless in the winter could be deadly. Invest in items that could keep your family warm during the snowy months, even if the grid went down and you were left without power! Buy flashlights, lanterns, and non-electrical power sources. It's never a bad idea to invest in a backup generator or to stock up on camping heaters.
Medication and painkillers. Another easy-to-miss area of preparation is medicine and first aid supplies. Painkillers, antiseptic swabs, allergy medications, and first aid supplies are extremely important in situations where getting into a hospital is difficult or even impossible. The Covid pandemic was a great illustration of how quickly people will flood stores and buy up things like liquid Tylenol for children or even toilet paper! Get ahead of the curve now by calmly and steadily keeping a supply of first aid and emergency medicine so that you don't have to run to the store in a crisis. Converging in grocery stores or warehouses is one of the most dangerous places to be in a time of nationwide panic! Stay away from large crowds.
Have a contingency plan. Have you discussed with your family how you would react in a scenario where the grid went down? If phones stopped working and communication was eliminated, how would you get your kids home from school? Where would you meet your husband? If your town was besieged by roving rioters (think 2020, but worse!), what is your fallback plan? Don't wait until the moment of crisis to have a plan! Discuss your contingency plan with your spouse or loved ones and make sure everyone understands their role. It's better to be prepared and never have to put your plan into action than to be unprepared in a time of distress and be unable to gather your family together in one spot to survive.
Don't live in fear – live in prayer and peace!
Preparing for the worst-case scenario is always a wise choice, but that doesn't mean we need to live in fear! Philippians 4:6-7 says, "Be anxious for nothing, but in everything by prayer and supplication with thanksgiving let your requests be made known to God. And the peace of God, which surpasses all comprehension, will guard your hearts and minds in Christ Jesus."
Jesus tells us in the book of Luke that in the end days, persecution and famines and plagues will come, but that "by your endurance you will gain your lives." Christians can rest assured in the promise of our salvation and that although this world is increasingly gearing up to facilitate more chaos and more problems, Jesus is always working toward restoration with the Father and the protection of His children.
"Then he said to them, "Nation will rise against nation, and kingdom against kingdom.  There will be great earthquakes, and in various places famines and pestilences. And there will be terrors and great signs from heaven.  But before all this they will lay their hands on you and persecute you, delivering you up to the synagogues and prisons, and you will be brought before kings and governors for my name's sake.  This will be your opportunity to bear witness. Settle it therefore in your minds not to meditate beforehand how to answer, for I will give you a mouth and wisdom, which none of your adversaries will be able to withstand or contradict. You will be delivered up even by parents and brothers and relatives and friends, and some of you they will put to death.  You will be hated by all for my name's sake. But not a hair of your head will perish.  By your endurance you will gain your lives."
Luke 21:10-19
---
The opinions in this article are specific to its author, and do not necessarily reflect the opinions of the entire Counter Culture Mom team.
*
Former police officer Doug Thornton talks about a possible grid-down scenario in America, and what a "civil war" could look like within the country's borders if unrest and chaos isn't resolved. He additionally discusses his experience dealing with the 2020 Antifa riots, which he believes were the "training exercise" for America's internal enemies to prepare for what is potentially coming to the U.S. 
*
Summer Lane is the #1 bestselling author of 30 books, including the hit Collapse Series and Resurrection Series. She is an experienced journalist and columnist who reports on news within the U.S. and abroad. Additionally, she analyzes politics and policies in weekly op/Eds on The Write Revolution.
Summer is also a mom and wife who enjoys rural country living, herding cats, and gardening. She is passionate about writing about women's issues, parenting, and politics from a theologically-grounded perspective that points readers to the good news of the gospel.
Download Our New Counter Culture Mom App to get our trending news and pop culture alert notifications. Connect with other parents in the Parent Chat section to gain helpful ideas on how to counteract the Pop Culture Cult!
Be sure to contact us if there is an issue you would like to have us write about! Our mission is to help parents deal with today's lifestyle trends and how to biblically navigate them.