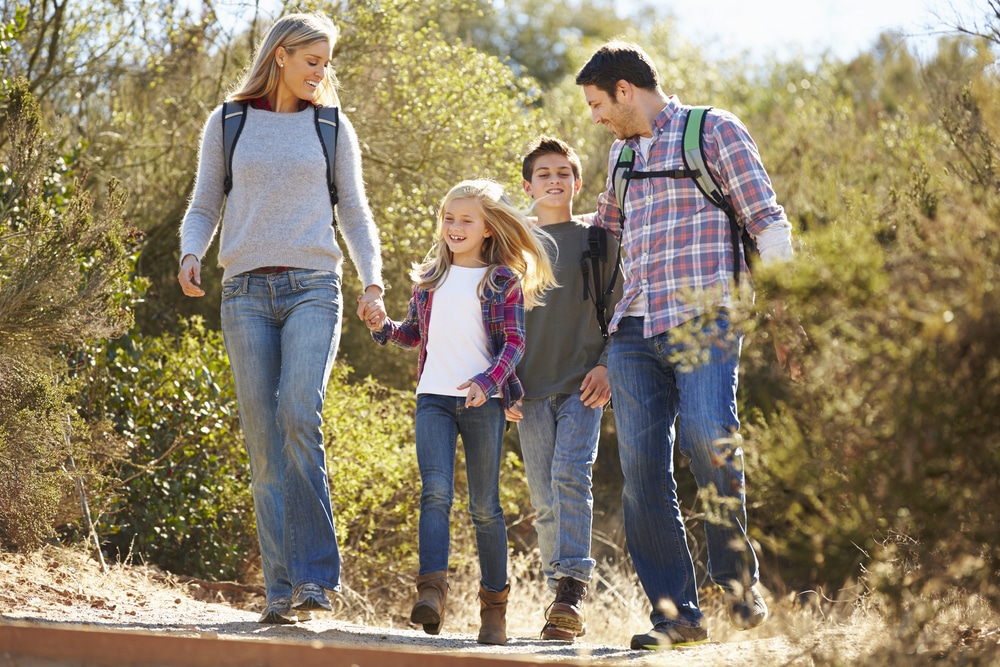 12 Mar, 2022

Spring Break Unlocked
Crime is on the rise and many states are still implementing restrictive Covid-related regulations and travel policies. Outsmart the crowds and avoid less-than-family-friendly areas by exploring alternative vacation destinations with your family for spring break this year!
As the nation continues to buckle under Covid-related travel restrictions, particularly when it comes to flying on airplanes, families can find a reprieve from "pandemic fatigue" by vacationing in the great outdoors in their own backyard. Avoid congested cities and bask in the glory of God's creation, even if you live in a state with restrictive health policies!
California
California is generally synonymous with Los Angeles and San Francisco, but there is plenty to see in the Golden State that doesn't require stressful city driving or rush hour traffic! Visit the Central Valley and experience the kickoff of many farmers markets in small farm towns like Kingsburg and Clovis. Local farmers bring fresh produce and goods to these markets, including sweet citrus and, as the months get warmer, delicious stone fruit and jams. Hike through the stunning Giant Forest in Kings Canyon and Sequoia National Park and touch the oldest living things on earth: the Giant Sequoias. Peruse the trails at Grant Grove, visit the overlooks of Kings Canyon, and enjoy the quiet and secluded campground and picnic areas of Buck Rock and Big Meadows.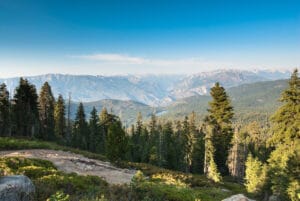 Arizona and New Mexico
It goes without saying that Arizona is perhaps best known for being the home of the Grand Canyon! Choose a quaint hotel for your family in Tusayan, which is only five minutes away from the panoramic South Rim. Walk the numerous trails along the rim and take a mule ride to the bottom of the canyon. What many people don't realize is that the national park around the Grand Canyon itself is huge. Kaibab National Forest fronts the Grand Canyon, and you can visit the nearby Flagstaff area for stunning views of some Arizona mountains at Snowbowl while you picnic. 
In New Mexico, a simple drive along the highway will treat you and your family to gorgeous views of the red-rock mesas and buttes. Perhaps one of the most incredible adventures that you can have in the New Mexico area is a visit to the cliff dwellings of Mesa Verde National Park, where you can explore centuries-old pueblos built into the rock itself.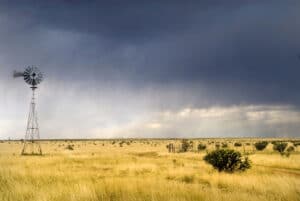 Oklahoma and Texas
Oklahoma is wide open and welcoming, boasting miles of prairie-land and hole-in-the-wall museums for motoring tourists. Visit the Pioneer Woman Mercantile in Pawhuska for a delicious lunch and meander through the carefully-curated gift shop. You can also hit up the Gathering Place in Tulsa – stretching over 100 acres, enjoy a veritable playground of outdoor restaurants, gardens, trails, playgrounds, boat rentals and outdoor concerts. 
Perhaps unsurprisingly, Texas has been a stronghold for individual liberty over the past two years, and your family can rest assured that vacationing in the Lone Star State will be a truly "free" experience. Avoid city crowds in places like Houston or Dallas and explore the small-town vibes of Waco (visit the Magnolia Silos), Amarillo (the Route 66 Historic District is a must-see), and Abilene (the Frontier Texas! Museum is an incredible experience).
Kentucky
Beautiful Kentucky is worth visiting with your family for an escape from the worries of day-to-day life, and it's a decent driving distance from many East Coast states. Visit the outdoor Thoroughbred Heritage Horse Farm Tours to get a feel for how beautiful Kentucky horses are born, bred, and raised. Plus, there are 30 campgrounds to explore in Kentucky, ranging from the Barren River State Resort Park to the Big Bone Lick State Historic Park, where you can explore diorama pits and the museum, along with salt springs and a real-life bison herd. Don't forget to visit the Creation Museum (Petersburg, KY) and Ark Experience (Williamstown, KY) for a jaw-dropping peek into the Genesis account and the history of the Bible.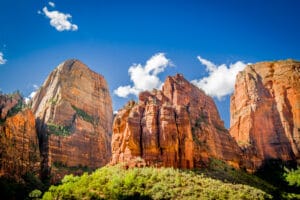 Utah
Utah is one of the most geographically beautiful places in the Union, and your family will have a blast enjoying the grandeur of Zion National Park. Explore endless hiking trails, kayaking, and camping opportunities. Looking for something unique to do? Drive to Capitol Reef National Park in south-central Utah to see Waterpocket Fold, a 100-mile geologic monocline, or wrinkle, on the surface of the earth! 
Wrapping it up 
Thanks to the Internet, it doesn't take very much time to search for outdoor destinations that are both safe and relaxing for your entire family. This list is a great springboard for kickstarting your creative traveling juices and aiming for a spring break that will provide your family with a reprieve from the worries of the world!
Summer Lane is the #1 bestselling author of 30 books, including the hit Collapse Series and Resurrection Series. She is an experienced journalist and columnist who reports on news within the U.S. and abroad. Additionally, she analyzes politics and policies in weekly op/Eds.
Summer is also a mom and wife who enjoys rural country living, herding cats, and gardening. She is passionate about writing about women's issues, parenting, and politics from a theologically-grounded perspective that points readers to the good news of the gospel.
Download Our New Counter Culture Mom App to get our trending news and pop culture alert notifications. Connect with other parents in the Parent Chat section to gain helpful ideas on how to counteract the Pop Culture Cult!
Be sure to contact us if there is an issue you would like to have us write about! Our mission is to help parents deal with today's lifestyle trends and how to biblically navigate them.