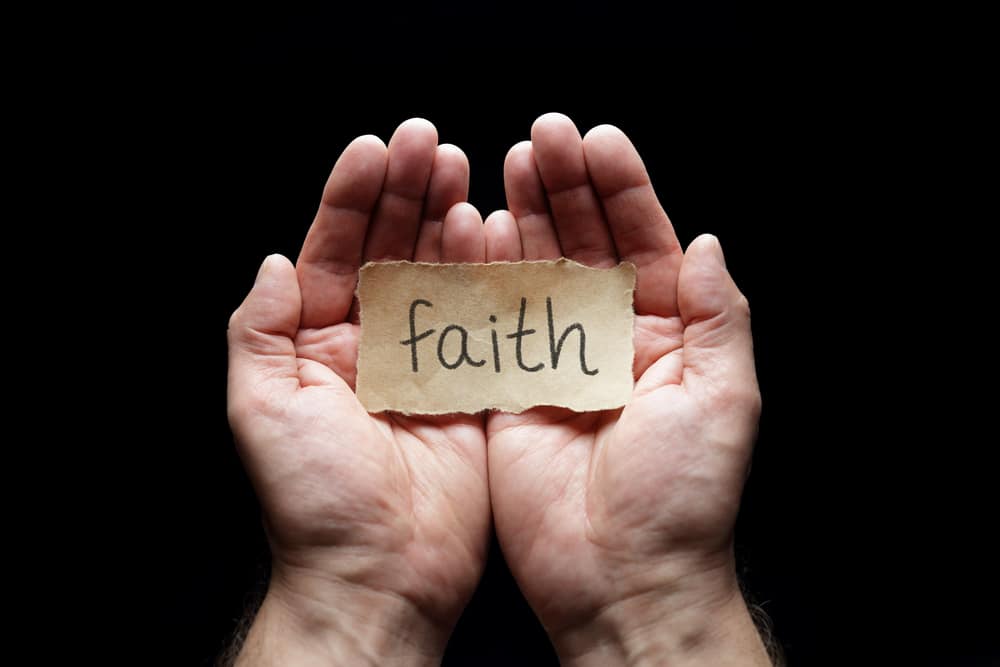 19 Dec, 2022

How to be a light in 'Gross Darkness'

Posted at 5:30 pm

in

art

,

celebrities

,

education

,

faith and inspiration

,

family

,

goal setting

,

LBGTQ

,

parenting

,

positive entertainment

,

religion

,

satanism

0 Comments
Editorial/Biblical Reflection/Testimony
By Aaron Hale
Image: Deposit Photos
For, behold, the darkness shall cover the earth, and gross darkness the people: but the Lord shall arise upon thee, and his glory shall be seen upon thee. (Isaiah 60:2) 
Gross Darkness, But Even Greater Hope
It's very easy to see how darkness has been covering the earth, and gross darkness has covered many people…  We're living in a time where the LGBT agenda is raging forward in full-force, they've weaponized both a virus and its so-called cure, and they're giving mere children hormone blockers after convincing them that they were born in the wrong body.  Not to mention war, rumors of wars, skyrocketing inflation rates, and threats to the food supply chain.  It's a lot to take in, huh?
At times, it would seem like there's no hope left in the world, but I'm here to tell you that there is much hope (and even cause for excitement) for those of us who will walk closely with our God in this hour!  I've been greatly encouraged by pastor Joe Sweet who speaks out about how God is going to pour out His Spirit powerfully, and cause His remnant to perform supernatural signs and miracles like those we read about in the Book of Acts.
God Wants to Restore & Use You
If we'll turn from our ways that are displeasing to God, The Lord can redeem all of our greatest pains, losses, and wasted years.  The areas in which we've experienced the most heartache and difficulty are the same areas in which we can be used by God to help restore others.
God wants to use each and every person reading this article powerfully in order to be a bright beacon of light, as an instrument to bring His healing to the nations, and a mouthpiece to bring His salvation to the lost!
If My People….
However, in order for His glory to be seen upon us, we need to be cleansed and yielded vessels.  When I was getting ready to film my interview for Tina Griffin's Counter Culture Mom Show, I had this verse on my heart:
Then if my people who are called by my name will humble themselves and pray and seek my face and turn from their wicked ways, I will hear from heaven and will forgive their sins and restore their land. (2 Chronicles 7:14)
A lot of the time when we go through trials, we feel like, "Where's God in the middle of all of this?!'"  Whether it be the state of our world, or our individual struggles, we may have felt the depression, devastation, and disorder sent from the enemy, but we can't see the hand of God.  I would encourage and exhort you that the problem is not that God's not present.  But rather, beloved of God, might it be that there's still some sin, disobedience, or unbelief that's keeping us from experiencing more of His manifest presence? 
Returning to Our First Love
We are very fortunate to live in the West.  God has really blessed the USA with political power, cultural affluence, and economic prosperity.  But unfortunately, as we see with the Israelites in the Old Testament, we can become corrupted by our blessings.  Our "stuff" and our way of life can start to mean so much to us that we move from full devotion to the One who gave us these blessings.  It's easy to go to church once a week and do some good deeds, but it's less easy to completely surrender our lives to the will of God when there are other treasured idols that compete for our devotion.
The sin and compromise that many of us Western believers will tolerate in our churches and in our lives is part of why the Lord has to continue to allow these "shakings," which have been increasingly prevalent in our world these past several years.  In God's goodness, He seeks to wake us back up from the spiritual slumber that our physical prosperity has allowed us to fall into (see the message to the Church of Philadelphia in Revelation 3).
Just as the Bible says we cannot serve both God and money (Matthew 6:24), likewise, we will not be able to be carriers of His glory until we're walking in holiness.  But oh, what exciting plans the Lord has for those of us who choose now to consecrate ourselves to Him!
Arise, Shine
I've been feeling in my spirit recently that this verse is meant specifically for this blog:
Arise, shine; for thy light is come, and the glory of the Lord is risen upon thee.   (Isaiah 60:1).
Beloved of God, if you're reading this article right now, this verse is for you!  Now is the time to cast off every weight and sin that so easily entangles (Hebrews 12:1).  The Lord wants to use you, yes you, to be a carrier of His glory!
During these times, as difficult as they are going to be, they are also going to be times where the true remnant will be used to display the glory of God once again.  The glory will return to His Church.  The Bible says that we who know our God will be strong and do great exploits (Daniel 11:32).
So, while there is a great need for a spiritual circumcision or "cutting away" of our sins and worldly entanglements, I want to encourage you that there is so much more we have to gain than anything we are to lose!  We know that the Light of Christ triumphs over all darkness.  So with the ferocity of the darkness that we've seen around us, just imagine how brightly His Light will shine!  The brightness of the Lord displayed through His people will be absolutely magnificent!
There is So Much More! 
All is not lost for you!  Even if you feel like you've lost years, or even decades because of what has been done to you (or because of mistakes you've made), the Lord can redeem the wasted years!  I feel like I can just see a middle-aged woman living in suburbia, feeling that the hope has been drained from her.  Her life has been wracked with disappointments, and she miserably wonders what purpose she still has in her life.  Is this all there is in life?  She's been working her retail job in the daytime, taking care of household chores by night, rinse and repeat.  There's been a loneliness, and a deep dissatisfaction.   
Whether what I'm seeing is a literal individual or the image is just symbolic: I want to tell you today that the Lord has more for you.  He has so much more that He desires for you to walk in.  Like many of us, you may have fallen into the trap of living for yourself and becoming entrapped in your own woes, but today is a new day.  
As you feel that great and terrible day approaching, and the clock closer and closer to striking midnight, now is the time to press into your Lord.  Now is the time to acknowledge Him as not just your Savior, but also your Lord.  As you draw near to Him, He will draw near to you (James 4:8).  As you turn from your ways which displease Him, He will heal your land, starting with your heart.  As you approach His throne of grace in repentance and humility, He will bring restoration to your heart and He will have a job for you to do (or remind you of the work that He has already assigned to you).  The hour is drawing nigh, will you procure for yourself oil for your lamp, and come to meet our Bridegroom?
---
The opinions in this article are specific to its author, and do not necessarily reflect the opinions of the entire Counter Culture Mom team. 
*
Aaron is a follower of Jesus and evangelist with a heart for reaching the lost.
Having been saved just several years ago himself from homosexuality, show-biz, and new age deception, he sees the great need to stand in the gap and be a witness to those who are perishing.
Download Our New Counter Culture Mom App to get our trending news and pop culture alert notifications. Connect with other parents in the Parent Chat section to gain helpful ideas on how to counteract the Pop Culture Cult!
Be sure to contact us if there is an issue you would like to have us write about! Our mission is to help parents deal with today's lifestyle trends and how to biblically navigate them.