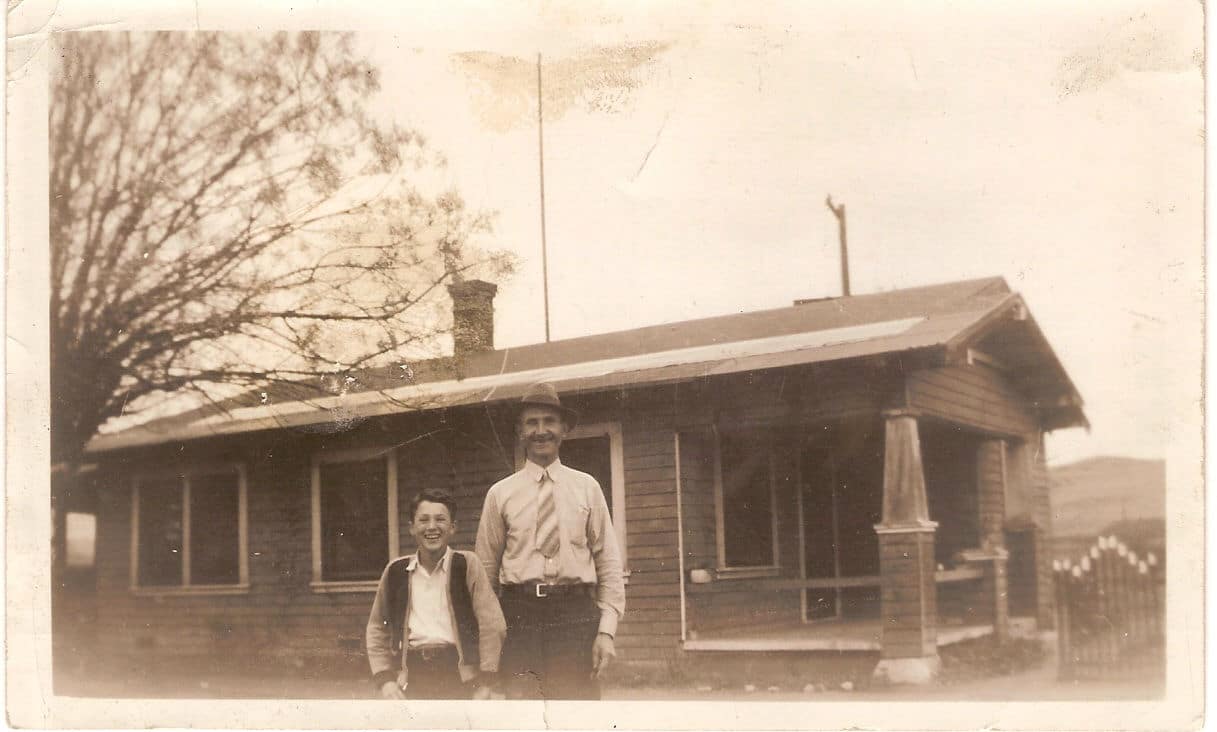 10 Nov, 2022

Veteran's Day: Respect for yesterday, hope for tomorrow
Editorial Reflection
By Summer Lane
I am driving down one of the main roads in my little hometown, a place that is timeworn with legacies of love and struggling to survive as an ever-evolving world encroaches on its atmosphere of quaint simplicity.
I pass empty storefronts and boarded-up restaurants. I see a homeless man pushing a shopping cart down the sidewalk. I see hair salons and a smoke shop, and a discount store plastered with egregiously bright, primary-color advertisements.
As I round the corner, I glance toward the lampposts dotting the avenue and catch a glimpse of memorial flags erected by the city, each displaying a name and a photo of a veteran who served in the U.S. military. My grandpa's name and picture are up there, along with countless others, and I reflect.
This little town, this remnant of yesteryear – the echoes of prior generations pulse through worn asphalt and peek out amid worn brick walls.
I can feel the presence of overall-clad kids running barefoot on dirt roads during the Great Depression and imagine the train station filled with steam as Japanese Americans were shuttled to internment camps. I can picture the World War II propaganda posters pasted on long-ago diner windows, advertising bonds, and encouraging families to grow Victory Gardens.
I can smell the gas engines from winged, mint-colored cars, windows rolled down in the heat of the summer and firmly shut in the chill of early morning foggy winter days. I can picture starched slacks and creased fedoras, wide skirts, and permed hair.
I did not live through these times, but I feel connected to them, nevertheless.
There is a common thread that pulls me toward the generation of veterans and wives and families who survived World War II and Korea and Vietnam. Maybe it's because I grew up talking to these people, loving these people. Maybe it's because I have spent a lifetime reading about the wars of our past in preparation for what I fear will be a war in our future.
Maybe it's because as I look at the decaying, broken pieces of a once-golden California dreamland, I long for a return to easy, effortless Americana. The landscape, laid firmly on a foundation of selfless sacrifice, hard work and perseverance calls to me. Maybe it's the camaraderie of straightforward patriotism that was cultivated after World War II, too. Perhaps it is the absence of the Internet, social media, and the overstimulation of the 24/7 news cycle.
Maybe I just miss the generations who have come before me, who have left this world behind. People like my grandpa and the men who fought in America's wars, who learned the hard lessons of what American freedom means. Men who were unmistakably men, who stood tall and proud for their flag and whose undying loyalty to their country was intrinsically connected to their love and respect of God.
I think about these things as I roll through the streets of my town, eyeing once-pristine neighborhoods, now a scarce shadow of their former selves.
What have we become? I wonder.
What is our identity, not just as a city, but as a state – and a country? Has the passing of the greatest generation signified the dying gasps of America's strength and glory? Can we ever return to those times? Can we, as William Bradford once put it, become that shining city on a hill again, despite the absence of our wise forefathers?
I'm not sure, but I am hopeful.
Cautiously, gingerly, I ghost a smile at the last memorial flag on the avenue as I drive by again an hour later, silently thanking those names and faces for their sacrifices – their service.
I have hope, yes. But I also have memories.
And it is the memories of what was that carry me forward toward what could be again.
God bless our veterans.
---
Note: The image is the only known childhood photo of Pete, the author's grandfather, standing next to a local character named "Big Mike." Pete and his family lived in the house pictured in the photo in Dinuba, California, during the early 21st century. Pete was one of seven siblings who grew up during the Great Depression. The siblings' parents both died within one year of each other. Pete was in the Navy for 20 years, and he served in three wars: WWII, Korea, and Vietnam. His favorite patriotic song was "God Bless the USA" by Lee Greenwood.
---
The opinions in this article are specific to its author, and do not necessarily reflect the opinions of the entire Counter Culture Mom team. This specific article was written by Summer Lane, and may not be reproduced, except to quote for reviews or interviews, without the express permission of the author. 
*
Summer Lane is the #1 bestselling author of 30 books, including the hit Collapse Series and Resurrection Series. She is an experienced journalist and columnist who reports on news within the U.S. and abroad. Additionally, she analyzes politics and policies in weekly op/Eds on The Write Revolution.
Summer is also a mom and wife who enjoys rural country living, herding cats, and gardening. She is passionate about writing about women's issues, parenting, and politics from a theologically-grounded perspective that points readers to the good news of the gospel.
Download Our New Counter Culture Mom App to get our trending news and pop culture alert notifications. Connect with other parents in the Parent Chat section to gain helpful ideas on how to counteract the Pop Culture Cult!
Be sure to contact us if there is an issue you would like to have us write about! Our mission is to help parents deal with today's lifestyle trends and how to biblically navigate them.